Playoffs That Never Were 4th QF: Panthers vs. Giants
Photo: Panthers Images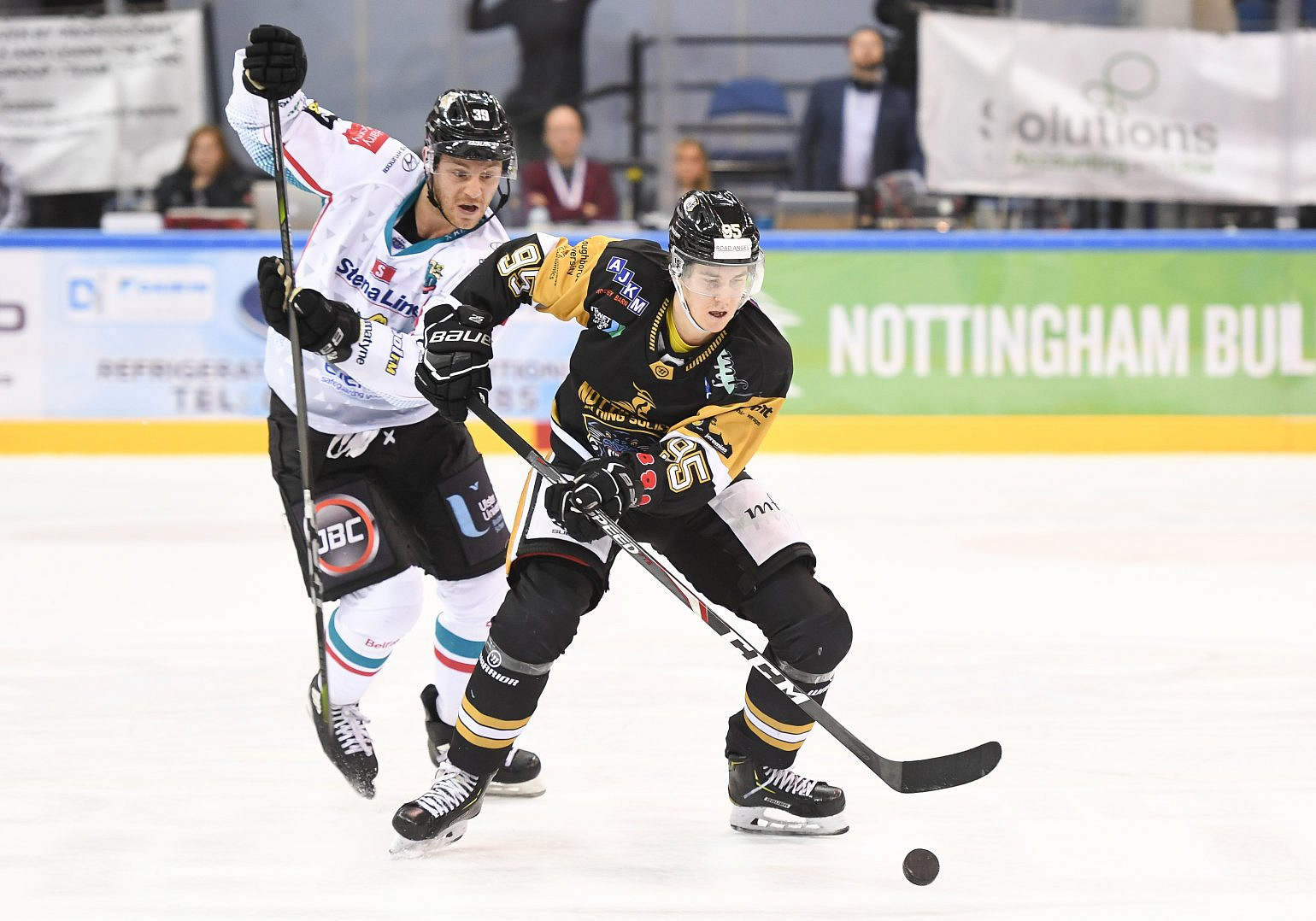 If Nottingham had faced Belfast in the 2020 PremierSport Playoff Quarter-Finals, how would things have turned out?
To decide this first matchup in the Playoffs that never were, we need your votes! But it's worth taking into account how the teams had done against each other during the season.
Don't forget that the 2020 Playoff jersey auction is now live!
One of the Giants or Panthers may well have been able to finish third and avoid meeting the other in the Quarter-Final stage, but if they had ended in fourth and fifth then a mouthwatering series would have awaited us.
The teams had only played one game in Belfast during the 2019/20 season - a three-goal shutout win for Adam Keefe's side at the SSE Arena in September. They were due to play a double-header during the week the season was cancelled, which would have gone a long way to deciding the final league positions.
In Nottingham, the Giants had a terrible record during the season. The November double-header weekend ended in 4-1 and 2-0 wins for the Panthers, and then a four-goal blanking of the Giants followed in mid-February leaving Belfast with just one goal scored at the Motorpoint Arena in the entire season.
IF @PanthersIHC had faced @BelfastGiants in the Playoff QFs, who would have won? | #EIHL

— EIHL (@officialEIHL) July 9, 2020