Playoffs That Never Were 3rd QF: Blaze vs. Flames
Photo: Scott Wiggins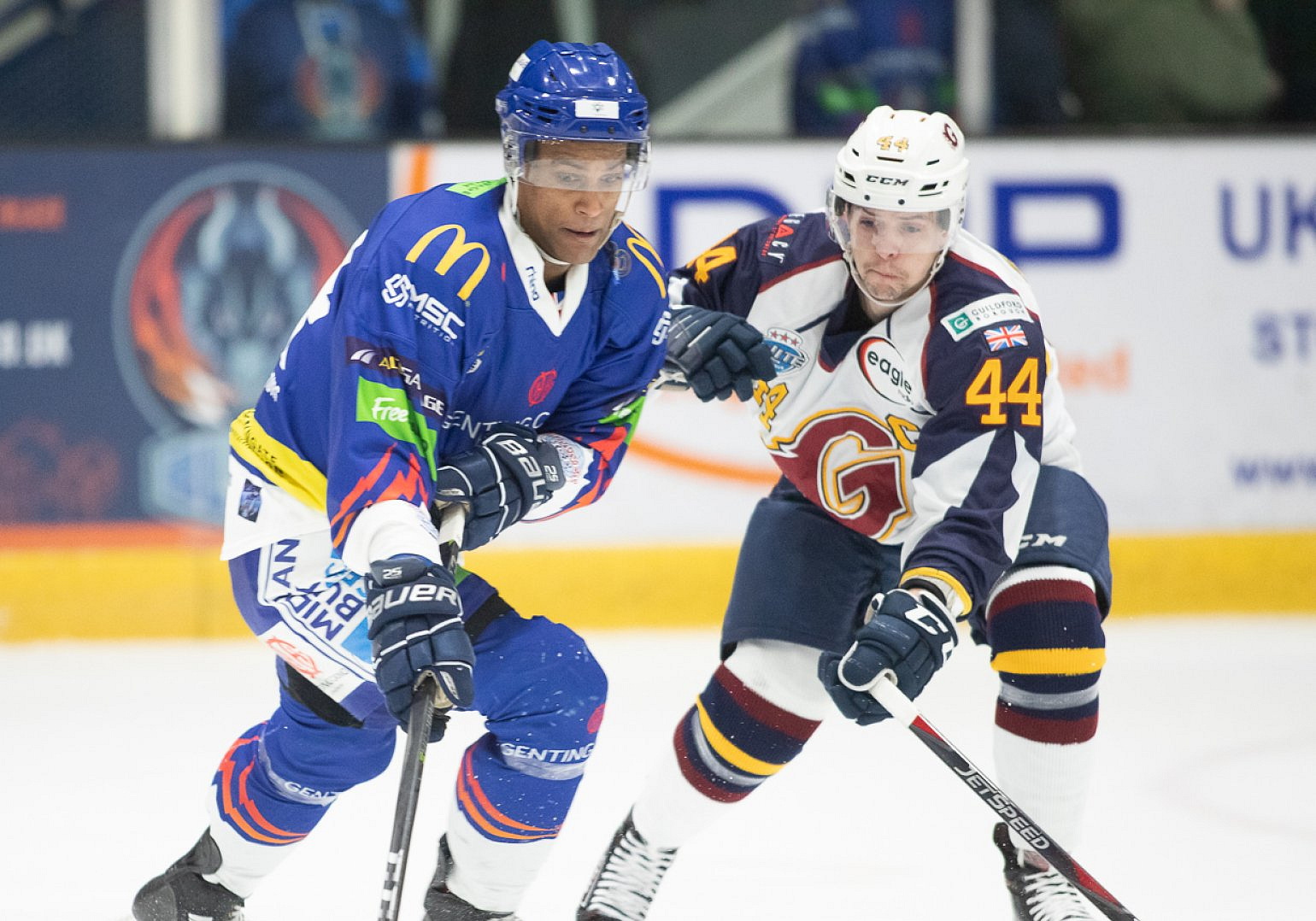 If Coventry had faced Guildford for a place in the Playoff Finals Weekend, how would it have played out?
To decide this first matchup in the Playoffs that never were, we need your votes! But it's worth taking into account how the teams had done against each other during the season.
Don't forget that the 2020 Playoff jersey auction is now live!
On their form going into the final stage of the season, Coventry may well have ended up finishing higher than third, but for the purposes of this we've taken Points % as the way of determining the playoff seedings for the top six - that in itself would have been the Blaze's highest regular season finish since 2010.
This series would have been particularly interesting had it happened. In Guildford, the Flames had a 5-4 regulation win and a 2-1 shootout victory against Coventry, although the teams' final meeting of the season at the Spectrum went to the Blaze 3-2 in overtime in mid-January.
In the Skydome, the Blaze had 8-3 and 3-2 wins against the Flames with the teams due to meet once more until the season ended prematurely.
The sides also contested four Challenge Cup group games, and although all of most were played by early November and before the arrival of CJ Motte, it was a 4-0 Flames whitewash.
Vote now!
IF @covblazehockey had played @flamesicehockey in the Playoffs QFs, who do you think would have won? | #EIHL

— EIHL (@officialEIHL) July 8, 2020