Playoffs That Never Were 2nd QF: Steelers vs. Clan
Photo: Dean Woolley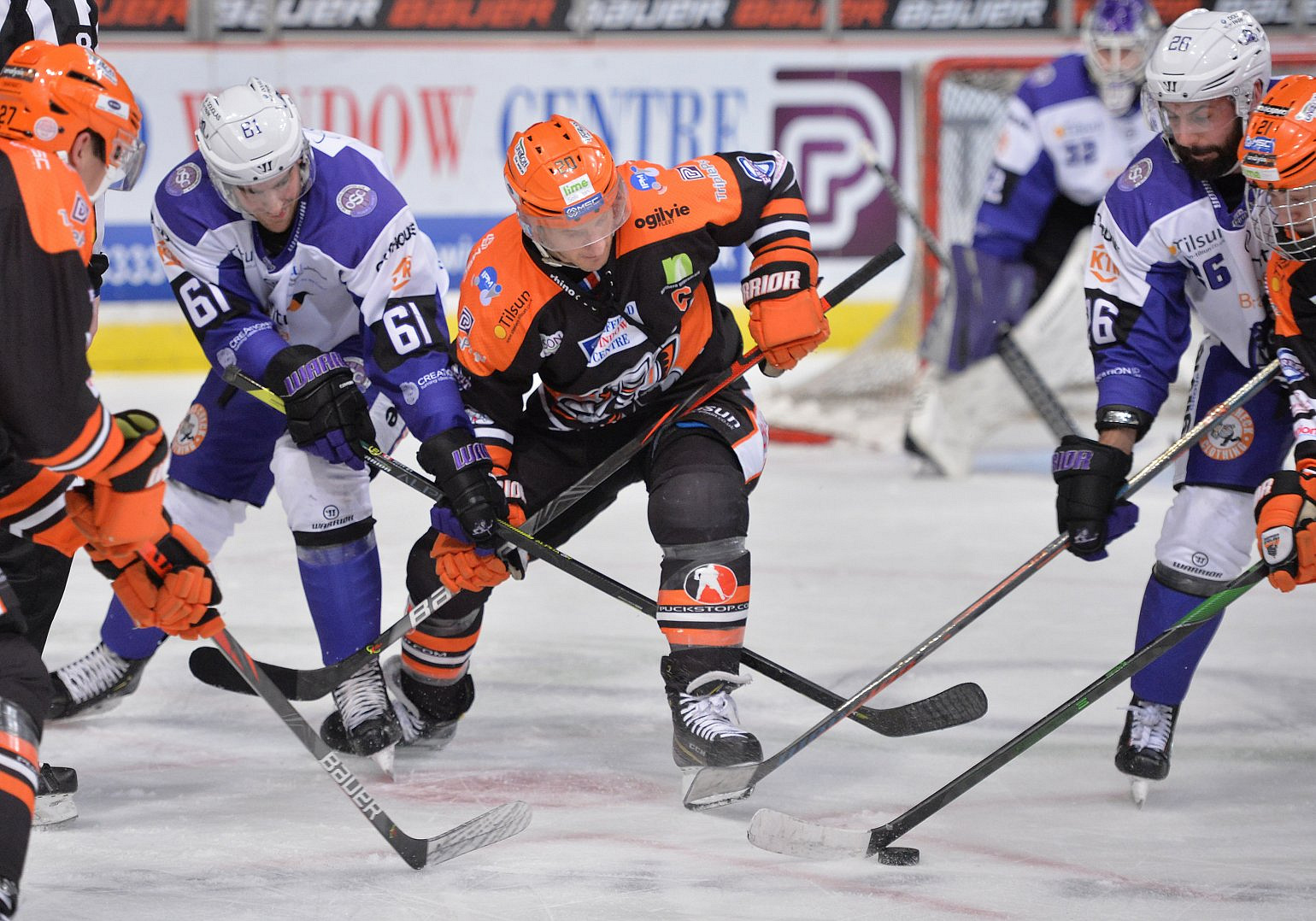 If Sheffield and Glasgow had met in the Quater-Finals of the playoffs, how would the series have gone?
To decide this first matchup in the Playoffs that never were, we need your votes! But it's worth taking into account how the teams had done against each other during the season.
Don't forget that the 2020 Playoff jersey auction is now live!
Glasgow's record at home to the Steelers started well in 2019/20. Clan won the first meeting between the sides in Braehead 8-5 thanks to doubles from Rasmus Bjerrum and Scott Pitt, but that was as good as it got for Zack Fitzgerald's team. Beaten 5-1 just before Christmas, Clan then were then undone by four third period Steelers' goals in early January to lose 5-3 inside the final the minutes of the game.
In Sheffield, a 4-3 September win helped put Clan top of the league in the early season - but their luck in Yorkshire wouldn't last much longer. The Steelers were 5-3 and 7-3 victors over their Scottish opponents during the rest of the regular season to record a 30-22 total scoreline over the year.
In between those league games, the Steelers also knocked Clan out of the Challenge Cup in the Semi-Final stage 9-1 on aggregate.
Vote now!
If @steelershockey had to play @ClanIHC in the Playoff QFs, who do you think would have come out on top? | #EIHL

— EIHL (@officialEIHL) July 7, 2020