Flames strengthen blue line with Yuill
Photo: Allan Fournier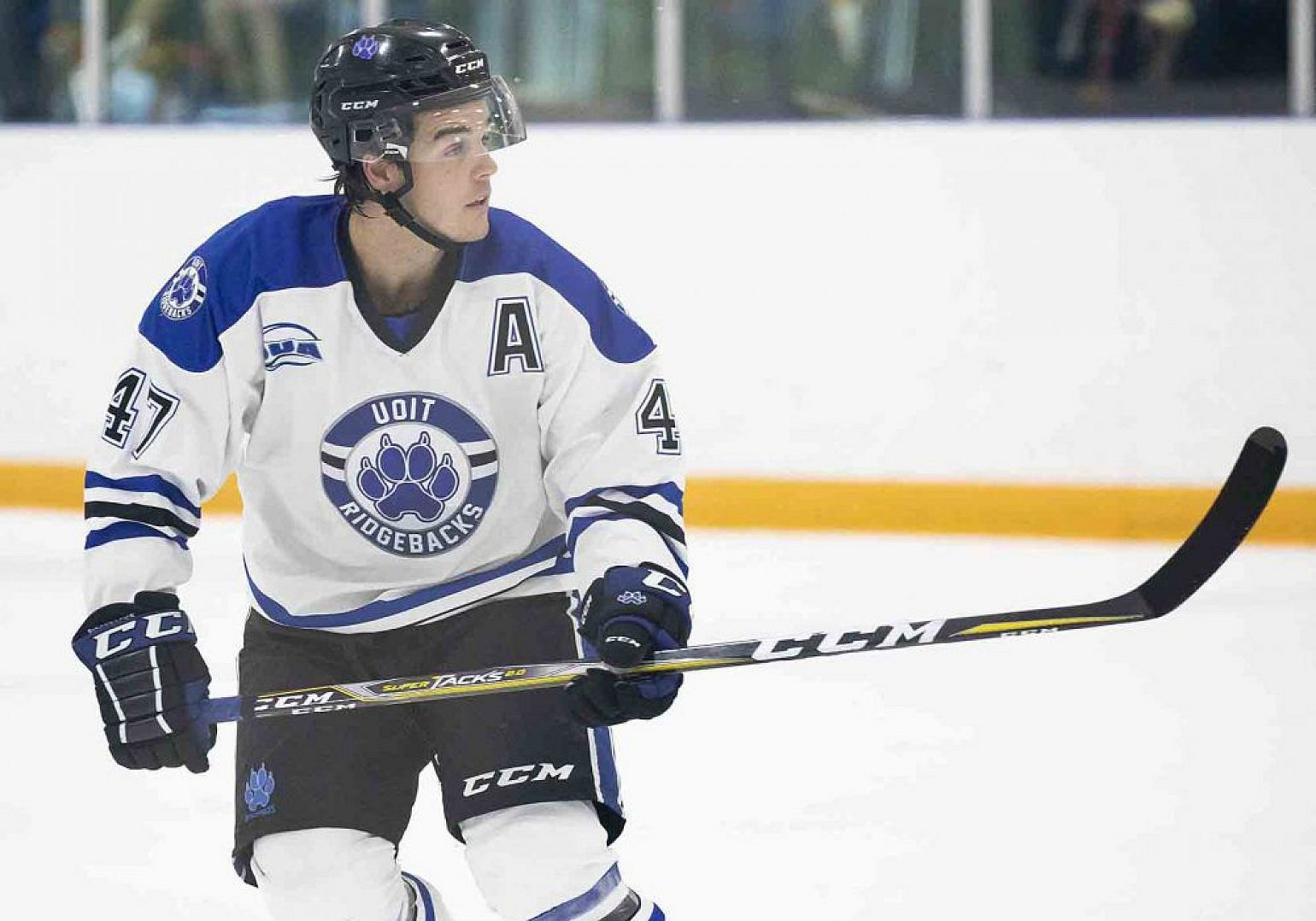 Guildford Flames' roster for the new season has continued to take shape with the team confirming the signing of defenseman Alex Yuill on Monday afternoon.
The Canadian was selected #22 overall in the OHL Priority Selection draft in 2011 and went on to play in the league for four seasons. Since 2015 he's been playing with the University of Ontario's Institute of Technology in the USports league icing in 150 games and putting up 74 points.
"The report we got about Alex was glowing in terms of his ability to deal with the puck in his own end, which is a crucial part of the game," said Head Coach Paul Dixon. "In the past few seasons, we have been very mobile and good at puck management to help us leave our own zone so continuing to fill holes with players who have those skills is a key part of building a team that does not spend an inordinate amount of time defending constant pressure.
"We think Alex will be a great fit with the kind of team we want to put on the ice, and it is great news to get his commitment to us for the new season."