Retrospective: Week 15
Photo: Scott Wiggins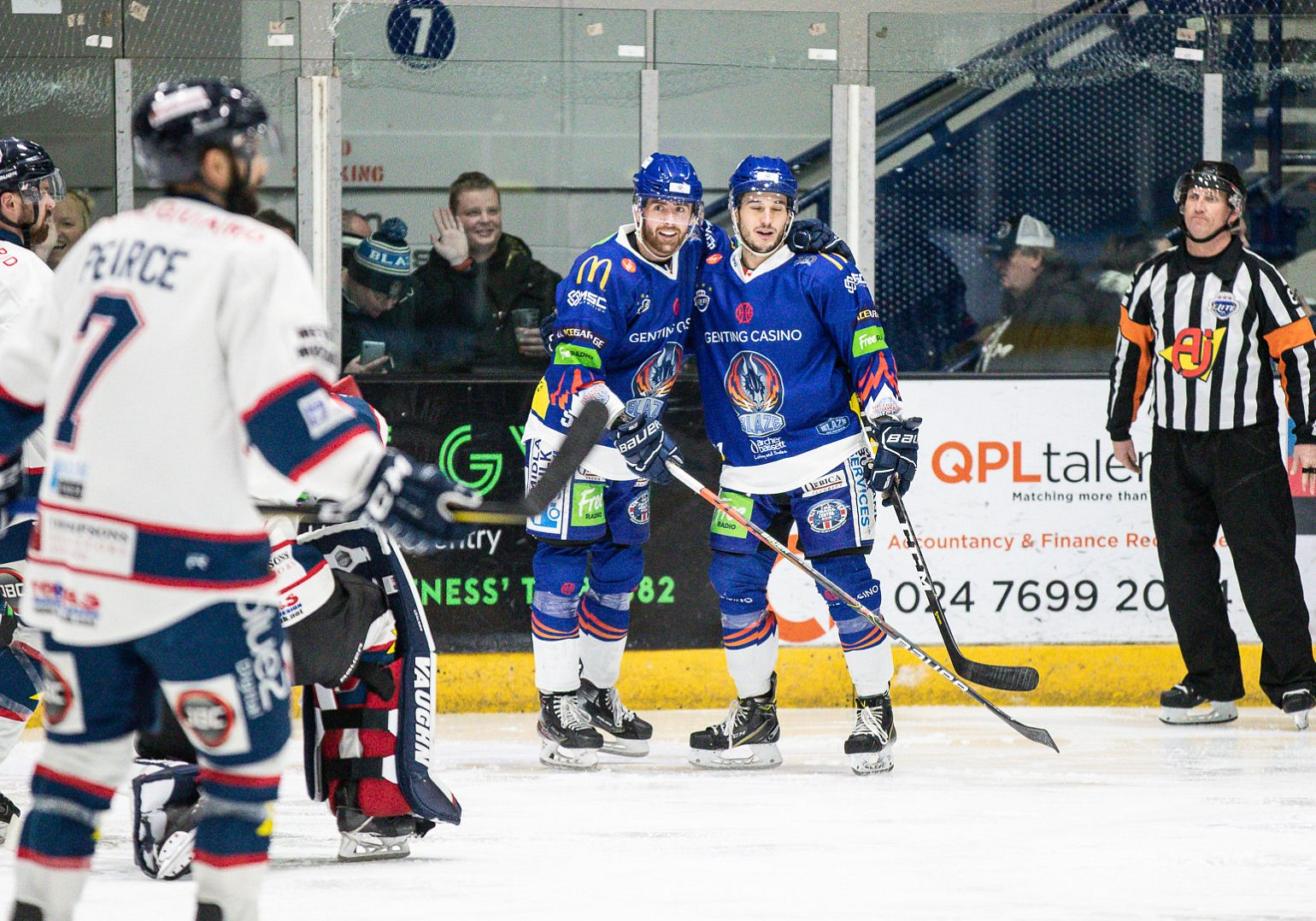 Week 15 in the 2019/20 Elite Ice Hockey League season started with the Challenge Cup Quarter-Finals.
Glasgow booked their place in the next round with a 4-1 win over Dundee after the sides had drawn one each in the first leg. Elsewhere on the night, it was three first legs: both Nottingham and Sheffield got themselves big leads while Cardiff edged Belfast by just a single goal.
The Giants and Stars were back in action on Friday night in Dundee where the visitors scored a useful win as the hosts' losing streak continued.
The weekend itself provided few shocks. Sheffield powered past Fife, while Guildford continued their good record in Glasgow. Coventry won in Manchester by the odd goal in seven, while Nottingham's recovery continued with an overtime win in Cardiff.
However, come Sunday the Panthers were unable to build off that win and went down at home to Manchester. Glasgow's dip in form continued over in Belfast, while Dundee found no luck in Coventry. In the day's late game, Guildford ended their Scottish weekend with another win.