Stars go for Moore
Photo: Al Goold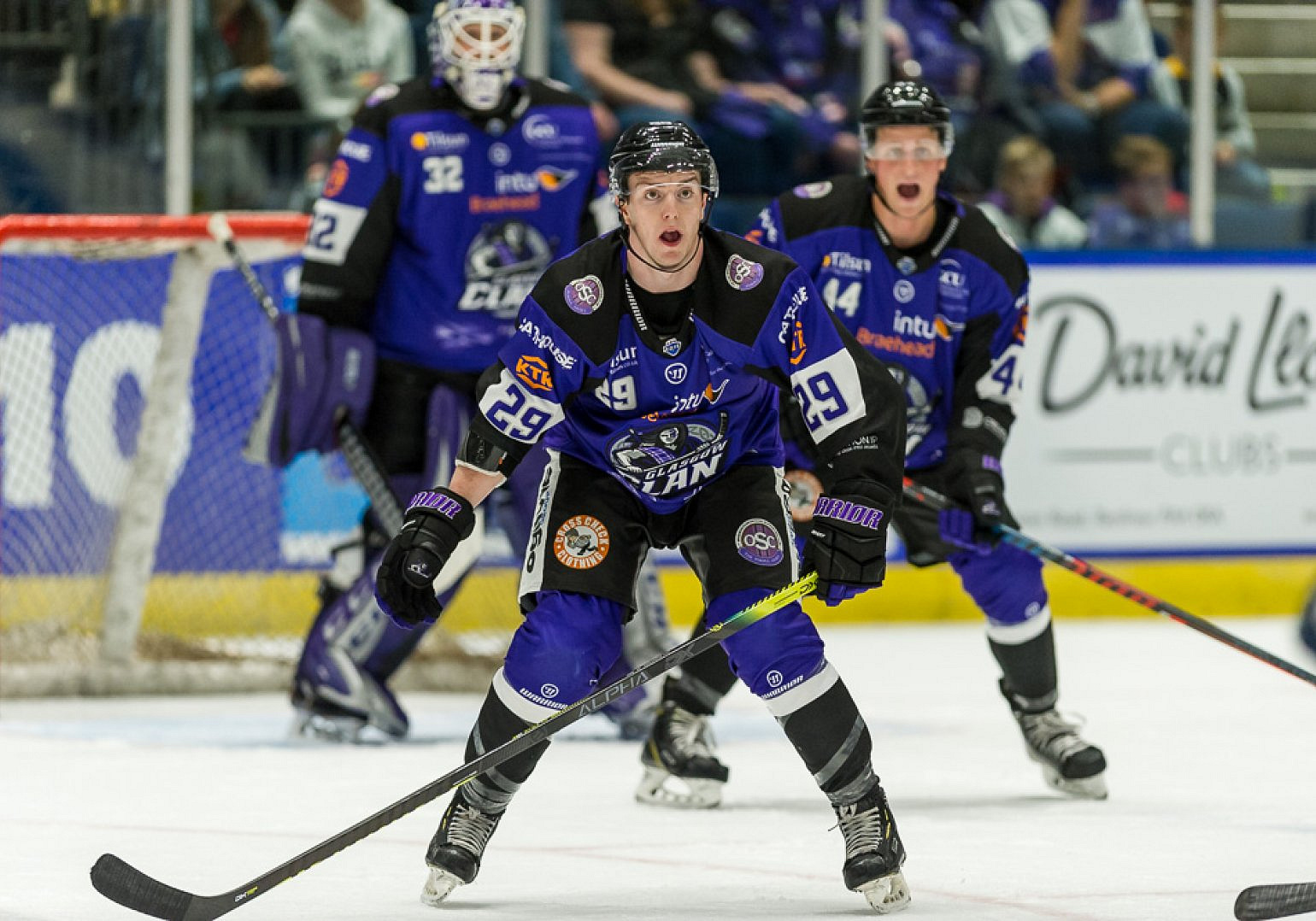 Defenseman Craig Moore will be back where his professional career started in the new season. The young Scot was announced as Dundee's latest signing on Friday night live on the Stars weekly live show.
Moore joined the Stars in 2015 after two years in America, and would then be named alternate captain for Dundee in his second season at the team. Those two good years led to him being snapped up by Cardiff, but after just over a season and a half the defenseman moved back north of the border to Fife for more ice time. Last summer, the 24-year-old moved to Glasgow for season 2019/20. He has played 203 league games and scored 34 points as well as winning a Gold Medal with GB Under 20's at the 2014/15 Junior Division 2A World Championships.
"We have followed Craig since he has been in the league now, so the last five years and I liked him when he was at the Stars, and Cardiff, Fife and Glasgow. I think he is one of those Brits that still has a lot of potential and he has proven to be a consistent player in this league despite facing some injuries," explained Head Coach Omar Pacha. "Craig plays hard, he skates well for his size and his versatility is an asset but we are looking at him more for his defensive presence. I thought last year, he was a bit plagued with injuries and that's why the Stars fans may not have seen him as much, as he seemed to be hurt against us a lot but watching tape on him, I think he has the potential to be one of those upcoming Brits.
"I thought he was very good for the Stars a few years ago when we played against them, but what I also like about Craig is that he is still very young, considering how long he has been in this league."
Moore said of his return to the Stars: "We did well when I was last here, so fingers crossed it is the same again and hopefully we can take it a step further than the Semi-Finals. The opportunity I had last time I was here was huge, it gave me the chance to play and I am happy to be back and have that opportunity to really compete. The club has come a long way since I was there and now I want to be a part of the success of the club. It has been a crazy summer and from just speaking with Omar on a number of occasions, you can see his vision for the club as an organisation, for me as a player and then for the team as a whole, plus his style of play – all combined, he really sold it to me."