Key forwards back with Steelers
Photo: Dean Woolley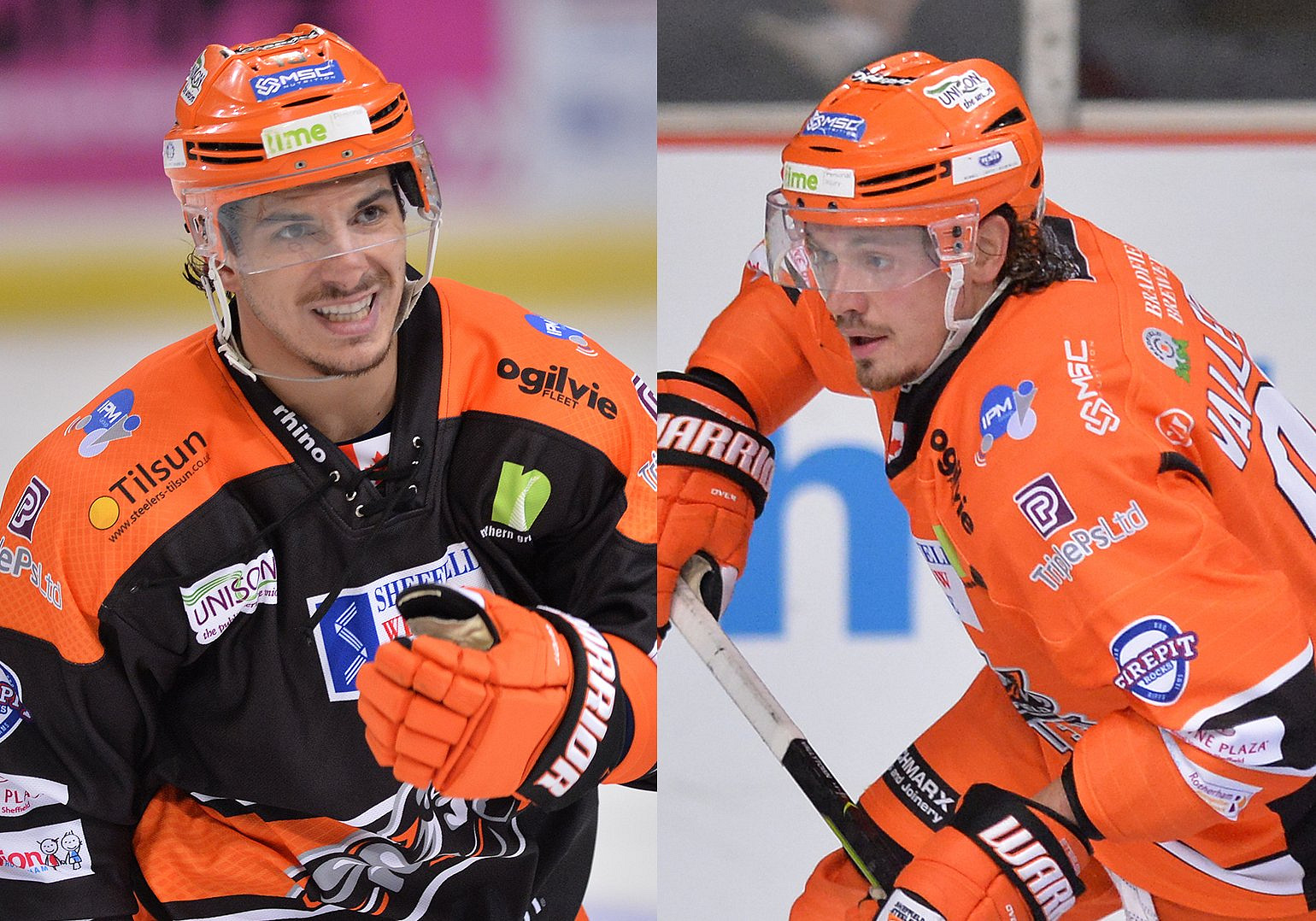 Sheffield Steelers' day of signing announcements continued on Thursday morning with the announcement that two key forwards will return in the new season.
Anthony DeLuca and Marc-Olivier Vallerand each scored 26 goals in the league last year and ended the campaign with 52 and 62 points in all competitions respectively.
DeLuca will be going into his third season with the Steelers after joining in November of 2018. Vallerand's return to Sheffield last summer marked his second spell in the Elite League after a 65-point season with Coventry in 2017/18.
"Anthony is one of the most gifted offensive players In the League. When he's moving his feet and engaged he is extremely dangerous and can take a game over by himself," explained Head Coach Aaron Fox. "I feel he also took some positive strides last year in his two-way game and he knows that this year he needs to focus and continue improving his consistency in that aspect of his game. He's one of those guys who, if he can figure that part of his game out, with his age could see himself playing at a higher level."
On the re-signing of Vallerand, Fox added: "I'm very pleased we were able to get 'Valley' back for another year. He was the first import we signed last summer and knew he would be an offensive difference-maker for us. His straight line speed is next level and he thrives in the spotlight and big games, but what I didn't expect is how reliable defensively he is. He killed penalties, was excellent in our tracking concepts and also finished tight games for us. I'm really happy to have him back".