Best Ever Guildford Flames Team?
Photo: John Uwins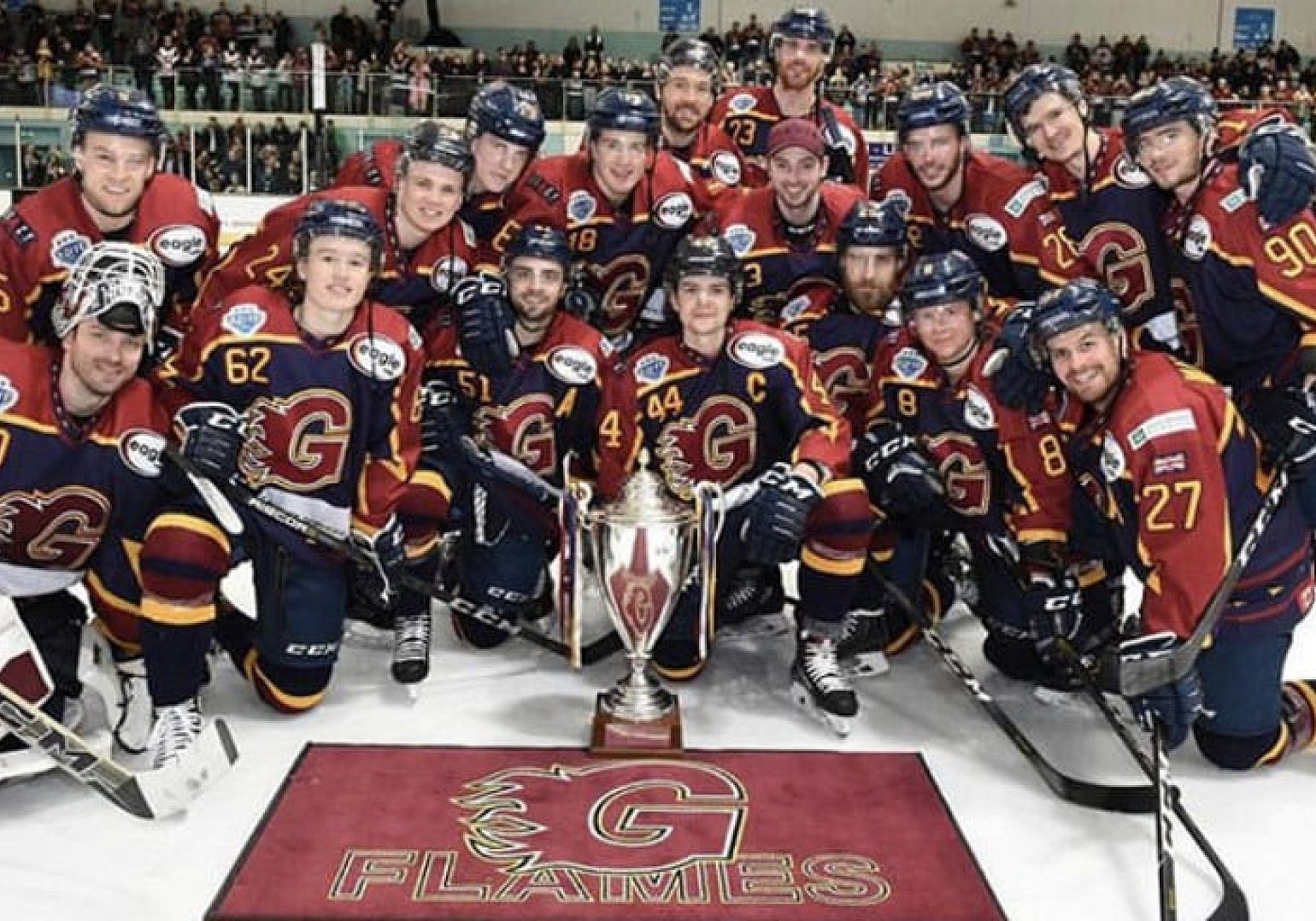 Guildford joined the Elite League in 2017 and so only have three seasons worth of teams to choose from. However, having never failed to end a season outside the top six, the Flames have certainly made an impression.
2017/18 Flames
Going into their first EIHL season not many people were sure what to expect from the Flames, who had recruited largely from outside the league. One of two new sides to the league that season, Guildford excelled and finished sixth out of 12 overall – clocking up 54% wins over the season.
Where the Flames were perhaps left to think of 'what might have been' was in the playoffs, going down to Sheffield 9-7 on aggregate. John Dunbar's incredible 81-point season led the Flames by some margin, clocking up a team-leading 59 assists along the way.
Kruise Reddick was the team's top goalscorer with 27, while the Flames had six players scoring at least 50 points in the league. Chris Carrozzi played the bulk to the team's league games, stopping 90.4% of shots.
2018/19 Flames
A year later the Flames, with the vast majority of the previous season's team back in Guildford, managed to go at least one better in each competition.
In the league, Paul Dixon's men finished fifth and only three points off the top three, but did claim the Patton Conference title – their first EIHL trophy. The Challenge Cup provided the Flames with their first EIHL final as the team eliminated Nottingham to reach the final in Cardiff. A Belfast overtime goal was all that separated the Flames from taking the title.
The fifth-place finish in the league saw Guildford face Glasgow in the Playoffs and, despite heading north of the border a goal down on aggregate, the Flames' 5-0 in Braehead saw them advance to the Playoff Finals Weekend for the first time. Again they met Belfast, this time in the Semi-Finals, and again were beaten 2-1, although this time in 60 minutes. Kruise Reddick led the team for points over the season with 66 in the league alone.
Ian Watters' 26 league goals was the team's highest, while John Dunbar's 43 assists saw him end the campaign as team leader. With Calle Ackered and Jesse Craig having 48 and 46 point-seasons from defence respectively, the Flames were never short of options going forward. The netminding tandem of Chris Carrozzi and Travis Fullerton worked well for the Flames, who were able to rotate in each goalie for most of the season. Both finished with over 90% of shots saved, while Fullerton's performances in the playoffs saw him extended for another season.