Retrospective: Week 14
Photo: Panthers Images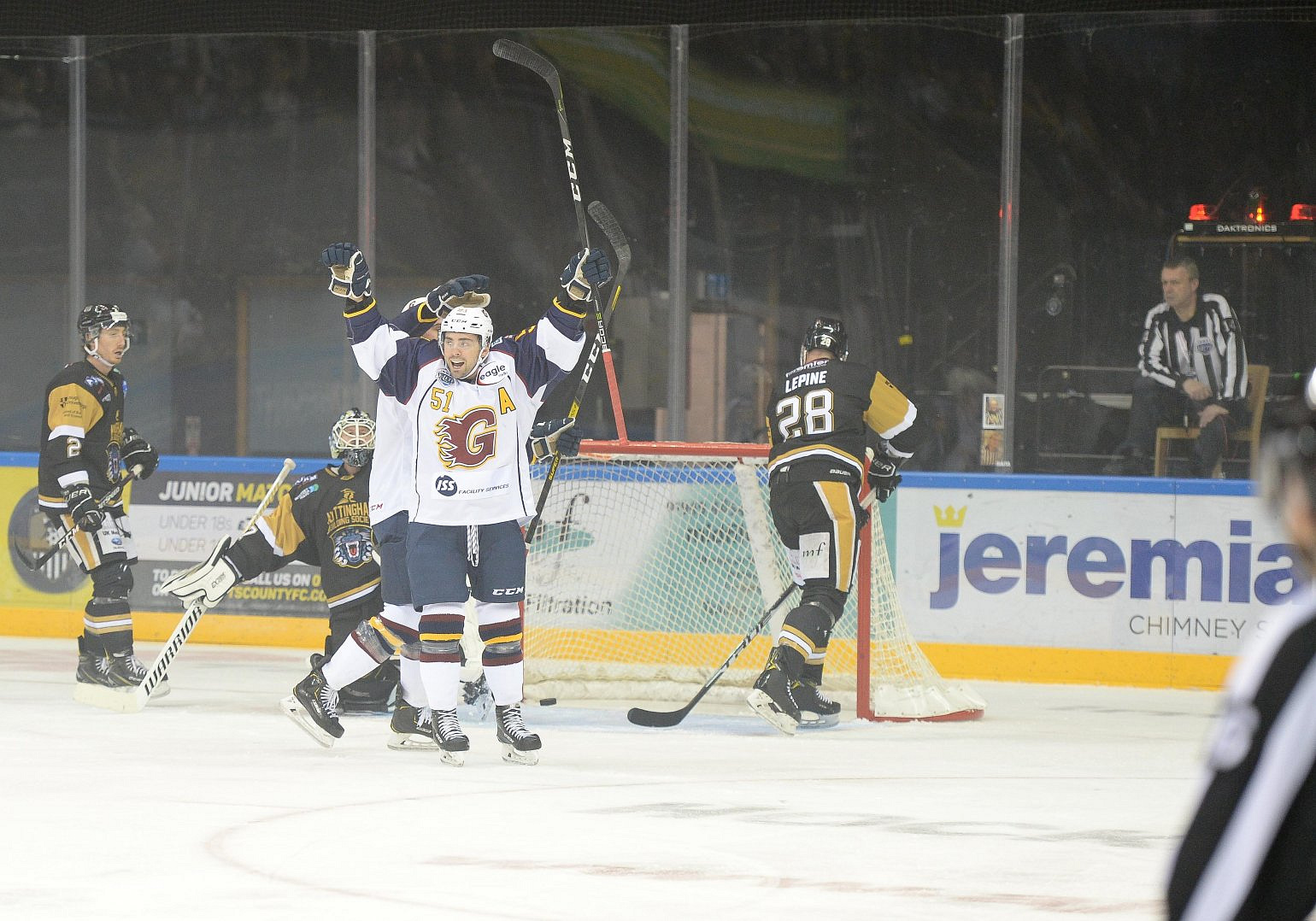 Early December action in the 2019/20 Elite Ice Hockey League season brought 11 games over a busy four-day schedule.
Nottingham continued their turnaround in form with a 5-1 Wednesday night win against Manchester in the 100th league game of the season, while on Friday night Belfast's 6-2 home win against Sheffield was another much-needed boost for the Giants. On the same evening, Glasgow came from 3-0 down in Manchester to make it 5-5 with 2:03 to play, and then took the bonus point in overtime.
The Storm's week didn't get much better when they went down 4-1 in Guildford at the weekend arrived, however Sheffield responded by winning the second game of their series in Belfast by blanking the Giants. Dundee began to fall off the pace of the playoff places when they were thrashed at home by local rivals Fife, and Glasgow returned to home ice only to be beaten by Cardiff. In Coventry, the Blaze were beaten by the resurgent Panthers.
Sunday's shorter fixture list started in the late afternoon with Guildford completing a four-point weekend in Nottingham. Dundee lost at home for the second successive night, while Cardiff's Scottish weekend ended with another win.