Best Ever Fife Flyers Team?
Photo: Mark Ferris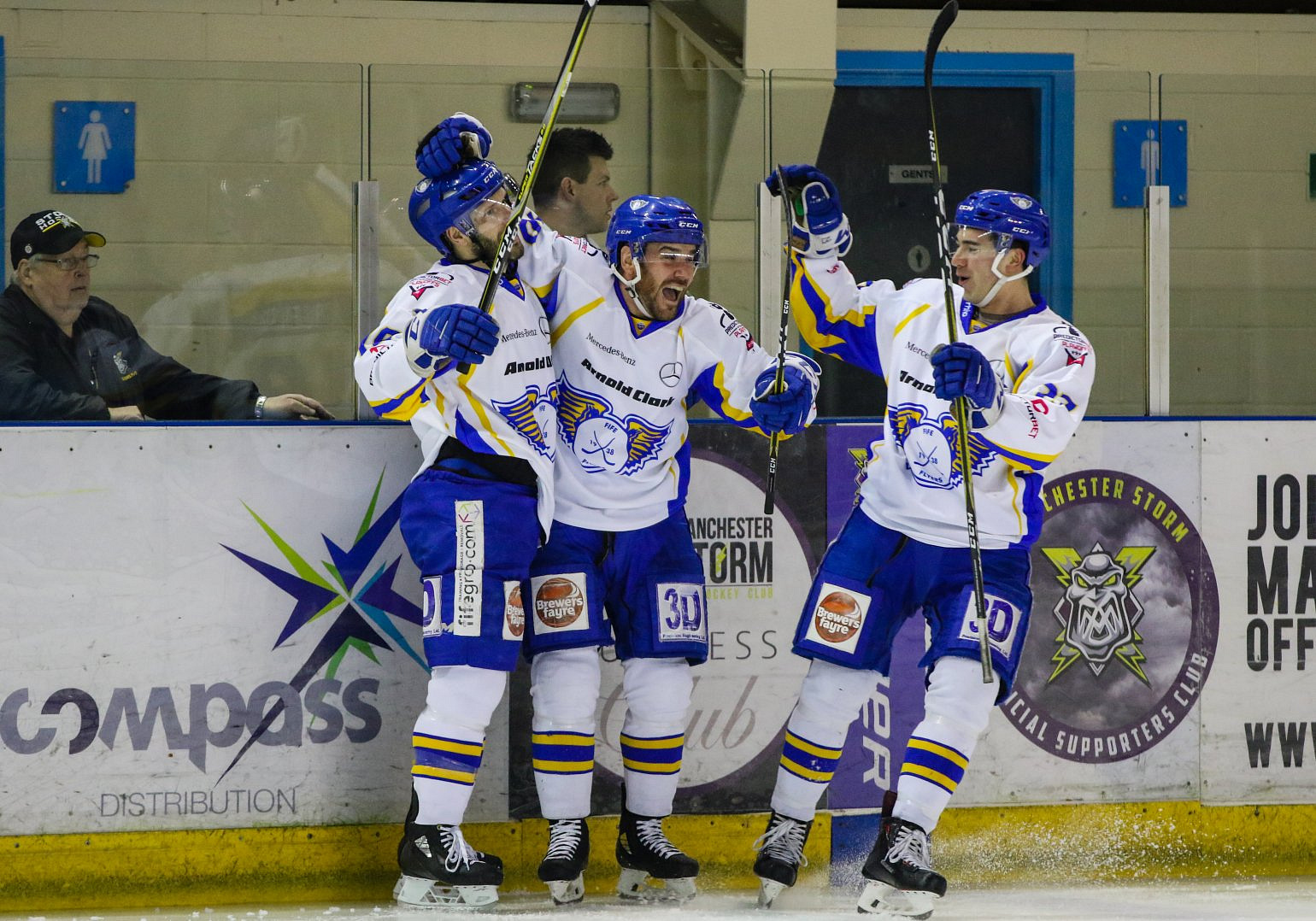 We move on to Fife in our mini-series, looking at the best Elite League teams from each club.
2015/16 Flyers
The joint-highest overall league finish by any Flyers team in the Elite League, this Flyers team placed sixth overall and won 26 of their 52 games – the organisation's second-highest win percentage since they joined the EIHL in 2011.
Despite that good form, it wasn't enough to clinch the conference title. This year would however by the second time that the Flyers would make the Playoff Finals weekend, knocking out conference rivals Braehead 4-3 on aggregate in the Quarter-Finals. The Flyers eventually went down 4-1 to Nottingham at the Motorpoint Arena and finished the playoffs fourth.
Justin Fox was one of the Flyers' stars of this season, leading the team with 51 league points. He would return the following year and put up another 46 before switching to Dundee and then heading back across the Atlantic. 23 goals from Shayne Stockton saw him end the season as the Flyers leading goal scorer.
In goal, Canadian David Brown arrived from Hull to backstop for the Flyers. While his numbers didn't set the league alight, he still stopped over 89% of the shots he faced.
2017/18 Flyers
The Flyers of two seasons ago actually finished a place lower in the final Elite League standings than the contenders we've just looked at, but brought the team their first, and only to date, EIHL silverware.
Fife lifted the Gardiner Conference title despite finishing seventh in the overall table, but well ahead of Braehead, Dundee and Edinburgh. This season's Flyers team then went on to make the Playoff Finals Weekend thanks to eliminating Manchester in the Quarter-Finals 6-5 on aggregate. That series was most notable for the Flyers losing their home leg 1-4 before going to the Storm Shelter and pulling off a huge result against the team that had finished the league as runners-up. They would eventually fall to Cardiff 4-0 in the Semis.
62 points from Carlo Finucci saw him finish as the Flyers' top points scorer in the league. While forward Liam Heelis' 44 assists were a team high. Chase Schaber led the Flyers for goals with 30 over the season.
At the other end, Andy Iles saving 91.3% of shots in the league and 90% in the playoffs helped the team into the final four.
Best ever Fife Flyers team?