Best Ever Dundee Stars Team?
Photo: Derek Black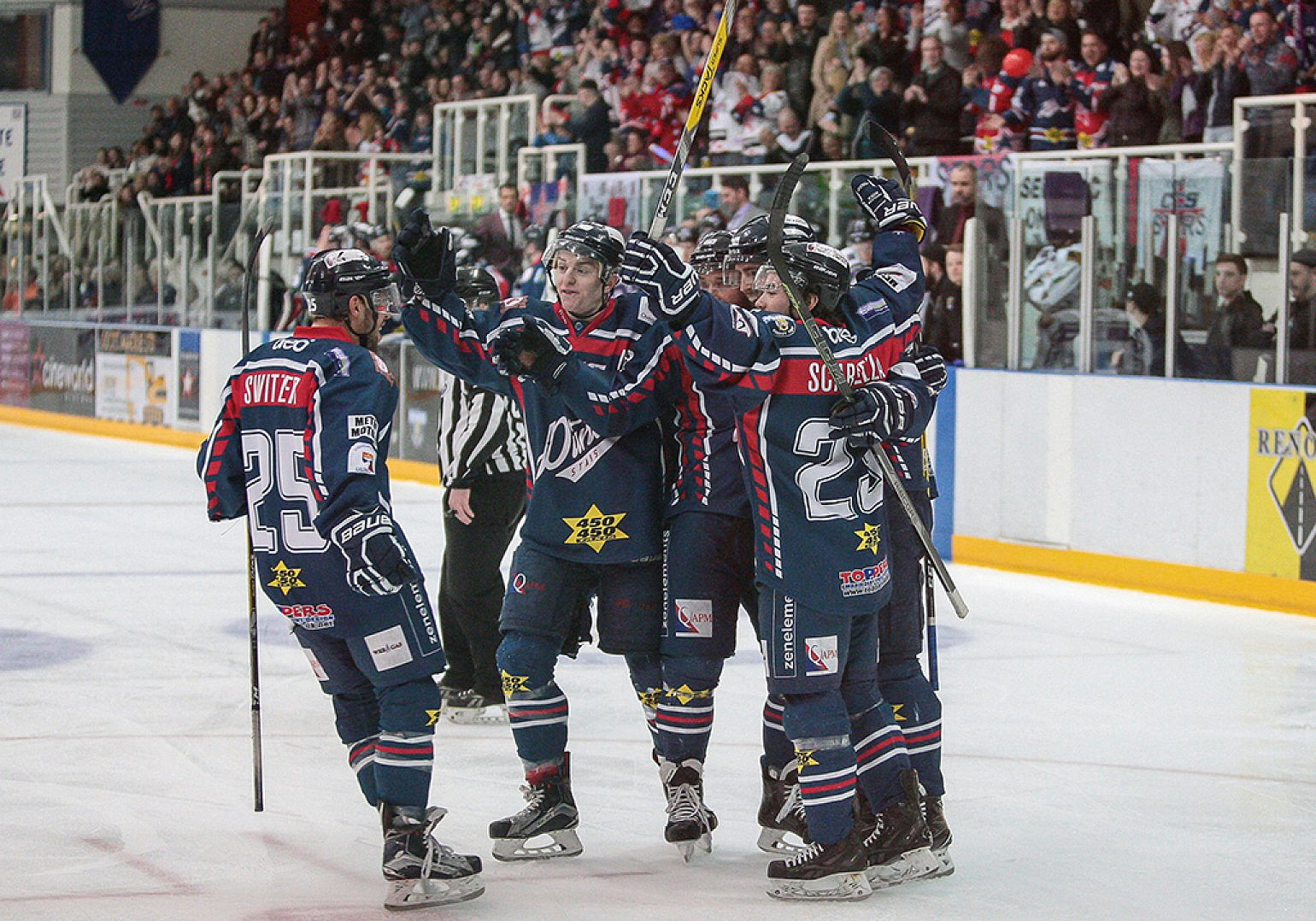 Dundee joined the Elite League in 2010, and in the next part of our series 'Best ever team…' we take a look at two of the best sides from Tayside over the last ten seasons.
2013/14 Stars
Statistically speaking, the 2013/14 Dundee Stars are the organisation's most successful in the Elite League. Coached by Player-Coach Jeff Hutchins with Doug Christiansen on the bench, this team won 28 games in the regular season and finished third and also clinched the Gardiner Conference title - something no Stars team has managed since.

A 63-point haul from forward Nico Sacchetti saw him lead the team for points and goals (20) over the season, while Bill Bagron's total of 36 assists was a team high.

Goaltending was also strong for this season's team with Dan Bakala turning away 92.8% of the shots he faced and giving up just 2.66 goals a game in the regular season. Three seasons later Bakala was lifting the Champions Hockey League title with Frölunda.
Overall, the Stars conceded the third-fewest goals in the league that season. However, after an excellent league campaign, it wasn't to be for this team in the post-season. The Stars were knocked out in the playoff Quarter-Finals by local rivals Fife 8-4 on aggregate.
2016/17 Stars
Marc LeFebvre's Stars team didn't make too many headlines during the regular season but got themselves into the playoffs by finishing seventh, clocking up 20 wins from 52 games along the way.
It was however in the playoffs that this side made a name for themselves. Facing Braehead, who'd won the conference and finished fifth overall, in the Quarter-Finals, the Stars won 3-1 in their home leg before heading to Glasgow and shutting the Clan out to advance 6-1 on aggregate.
This would be the first time that the Stars had made the EIHL's Playoff Finals Weekend, a feat that is still yet to be repeated. In Nottingham, the Stars would go down 4-2 to league winners Cardiff and eventually finish the weekend fourth, but it was a remarkable ride for the team.
Forward Vinny Scarsella, who hasn't played professional hockey since, scored 72 points in the regular season. While he totalled 54 assists, Kevin Bruijsten led the team for goals with 23. Justin Faryna, who'd go on to play for Cardiff, scored five points in the crucial playoff campaign. Goaltending came from American Joe Fallon who stopped 95.6% of shots in three playoff games to help the Stars into the finals weekend.
Best Ever Dundee Stars team?