EIHL's Pride weekend 'arguably most impactful in pro hockey'
Photo: Mark Ferris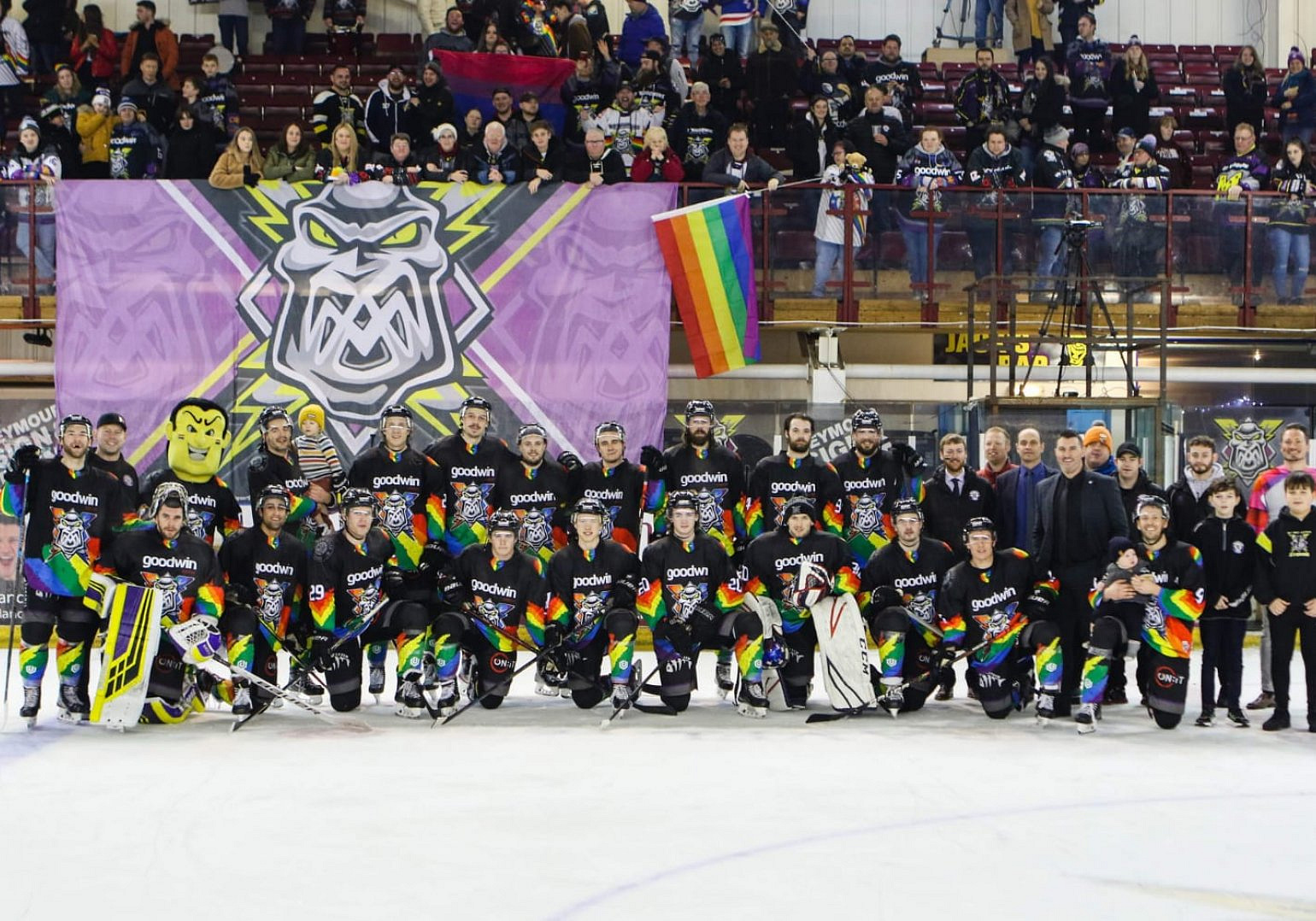 The Elite League's Pride Weekend, which took place in late January, has been hailed for its impact by one of the leading organisations working to ensure the safety and inclusion for all who participate in sports. 
Manchester Storm defenseman Zach Sullivan made global headlines after an emotional social media post on the final day of Pride Weekend, and now during Pride Month has been sharing his story with more audiences worldwide. A recent interview with Sportsnet led to the 'You Can Play' project tweeting:
Thank you @ZachSully11! You made the @officialEIHL #Pride weekend into arguably the most impactful in the world of professional ice hockey. The support from the league and its players was phenomenal! Can't wait to see you back on the ice. Happy #PrideMonth #HockeyIsForEveryone https://t.co/MnicMo8yyJ

— You Can Play (@YouCanPlayTeam) June 21, 2020
'You Can Play' supported the EIHL's initiative and are partners of the NHL's 'Hockey is for everyone' campaign, as well as Major League Soccer, and the NFL. 

Click here to read Zach's Sportsnet interview.

From 24-26 January, all ten Elite League teams took part in the league's first-ever Pride Weekend with a variety of activities. Each team worse special Pride Jerseys and most engaged with local organisations in their own cities to promote the message that ice hockey truely is for everyone.