Retrospective: Week 13
Photo: Mark Ferris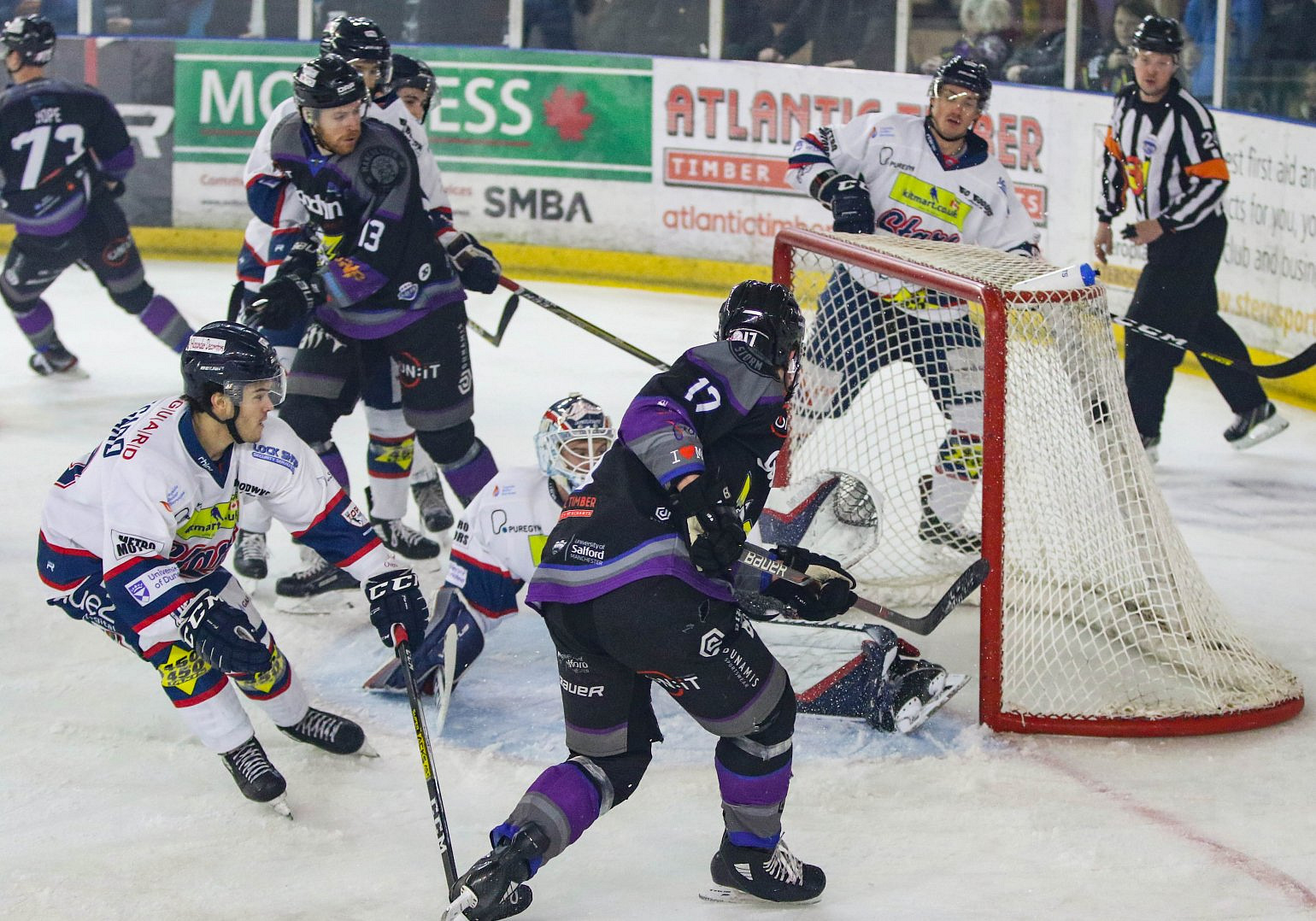 The final week of November brought 11 games in the 2019/20 Elite Ice Hockey League season.
Wednesday night's clash between Sheffield and Belfast, who'd just beaten Cardiff twice the previous weekend, turned out not to be the tight encounter that was expected - the Steelers running out 5-0 winners for their third win in a row, as Adam Keefe's Giants again struggled for consistency.
Friday night hockey in Glasgow saw Nottingham blank the Clan to three with the Panthers' form markedly improved from the early part of the season.
Belfast's week got no better when they were beaten heavily by Fife as the weekend came, while Guildford overcame Coventry by the odd goal in nine! Manchester shut out Dundee at the Storm Shelter, and the day's final game saw Cardiff respond to the previous weekend's defeats by thrashing the Steelers in Sheffield.
Sunday's full schedule of games started with Sheffield again coming out on top against the Panthers. Belfast ended their losing streak with a win in Dundee, while Guildford made the 450 mile trip to Fife - a winning goal inside the final nine minutes making the ride back somewhat sweeter. Manchester celebrated a four-point weekend with a victory in Coventry, while Cardiff closed out the week with another 7-3 win - Glasgow the victims this time.