Best Ever Coventry Blaze Team?
Photo: Scott Wiggins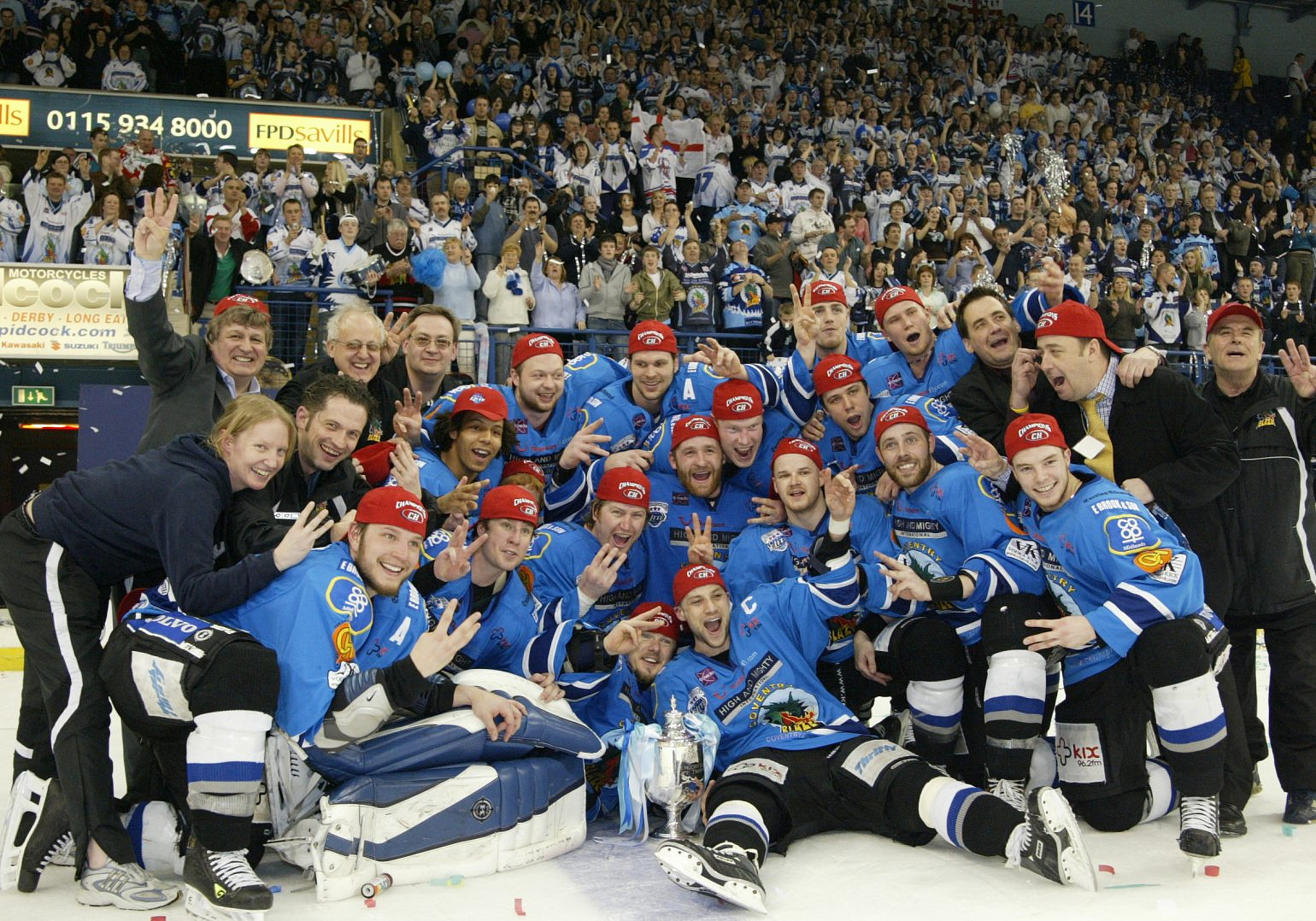 This week's social media challenge asked Elite League fans to name two things: the best that their club has ever had in the EIHL, and the best team that they've ever seen play in the league.
Continuing alphabetically, we move on to the Coventry Blaze.

2004/05 Blaze
There's very little to say about this Blaze team that probably hasn't been said already. It was only the organisation's second year at the top level of UK ice hockey, Head Coach Paul Thompson led the Blaze to a grand slam of the EIHL League, Playoffs and Challenge Cup titles.
The league was won by a six-point margin with the Blaze winning 66% of their 50 games; the cup was secured with an 11-5 aggregate victory over Cardiff; and then the Playoff final was won with a dramatic overtime goal against Nottingham – having already shut out Sheffield in the semis.
Adam Calder, Dan Carlson and Ashley Tait led the Blaze that season for points, while legendary goalie Jody Lehman saved 93.2% of shots in the league – and an impressive 96.2% in the playoffs, to help his team to the three titles.
2006/07 Blaze
Deciding on another season for the Blaze's 'best ever' could have been several of the next title-winning sides, but there are a few things to note about the double champions of 2006/07.
The Blaze won the league title by four points over Belfast but had come from a significant trailing margin to clinch the title ahead of the Giants. The cup was secured with a 9-4 aggregate win against Sheffield.
The Calder and Carlson combination again lit up the league for the Blaze, with the pair combining for 151 points in the league. Sylvain Cloutier had a 55-point haul in his first year at the Skydome, while current Head Coach Danny Stewart also made his debut in the EIHL. Another infamous goalie provided the Blaze's backbone that season – Trevor Koenig.
Which Blaze team was the best ever?