Best Ever Cardiff Devils Team?
Photo: Andy Burnham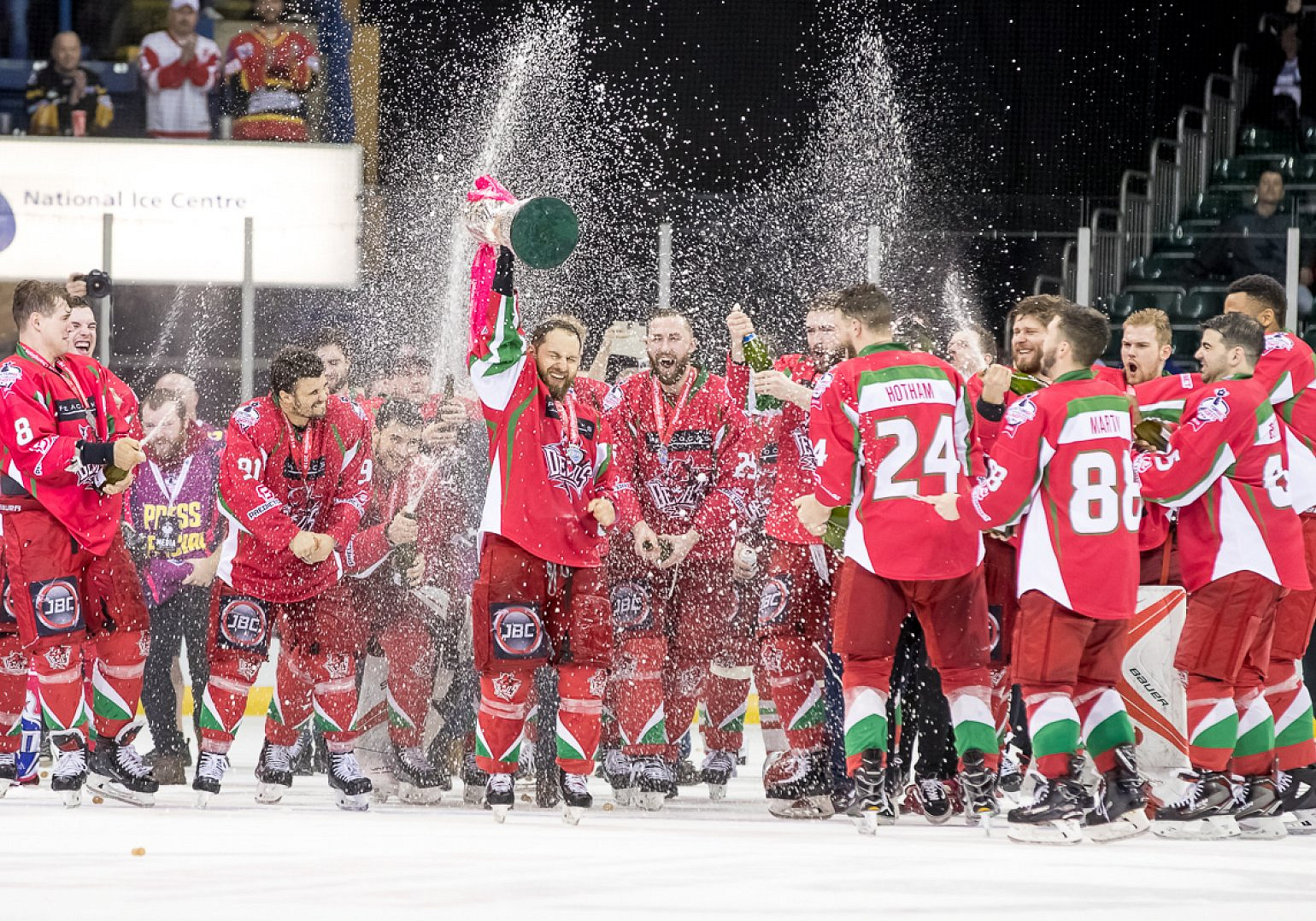 This week's social media challenge asked Elite League fans to name two things: the best that their club has ever had in the EIHL, and the best team that they've ever seen play in the league.
Continuing alphabetically, we move on to the Cardiff Devils.
2010/11 Devils
The Devils of season 2010/11 are an unusual candidate in this series as they didn't win any trophies. The team went out of the Challenge Cup in the Semi-Finals, ended as Playoffs runners-up, and finished second in the league. But it's the league performance that makes Gerad Adam's team memorable.
The Devils missed out on the league title by tie-break after tying Sheffield on 87 points. A total of 42 wins is the organisation's second-highest ever, and was also part of a world first. The Devils' winning run of 21 league games (22 including one in the Challenge Cup) was good enough to become a Guinness World Record. The Devils won all of their league games between 30 October 2010 and 15 January 2011.
Winger Jon Pelle led the Devils with 95 points in the league that season and 44 goals, followed by Scott Matzka with 82 points and Stuart MacRae on 78. Former Great Britain netminder Stevie Lyle backstopped the Devils for the season.
2017/18 Devils
Entering the 2017/18 season as defending league and cup champions, Cardiff started by making their debut in the Champions Hockey League. The Devils beat Davos in overtime to get their first win of the CHL, and then secured a home win over eventual finalists Växjö to end with five points.
In domestic action, Andrew Lord's team totalled 41 wins in 56 Elite League games to win the league title by a ten-point margin. They then made the Challenge Cup final but were unable to retain their title, before going on to secure their first playoff title of the Elite League era and overall since 1999.
A 73-point regular season from Joey Martin led the team for points, goals (27) and assists (46). Andrew Hotham and Matt Pope were also in the team's top three point-leaders for the season. At the other end, Ben Bowns turning over 91% of shots faced helped the side concede only 85 goals in the league.
Which Devils team was better?