Flames retain Lee for second season
Photo: John Uwins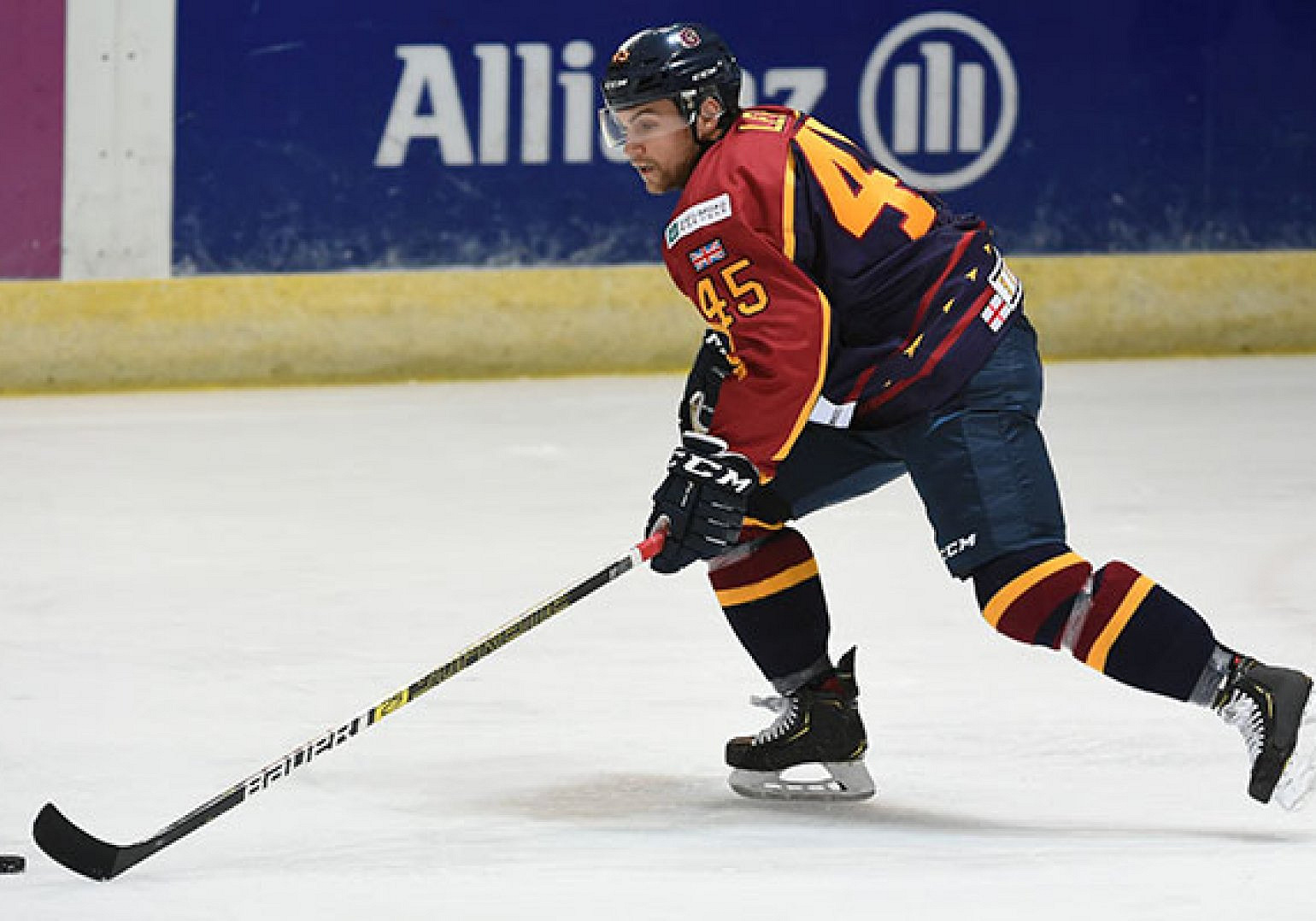 Guildford Flames will keep defenseman Steve Lee for a second season as part of the two-year deal he signed with the team last summer.
The Great Britain international moved to Guildford in the 2019 offseason after spending more than 10 seasons in Nottingham. He iced in 50 games for the Flames in 2019/20 and posted 14 assists.
The 29-year-old, who started his career in Hull, has played in over 700 Elite League games to date and totalled 195 points. For Team GB he was part of the gold-medal-winning teams of previous seasons and helped to keep the side at the top level of world ice hockey at the 2019 championships in Košice.
"Steve is a really solid presence at the back, and he came in and did exactly what we were expecting from a player who has been as successful as he has," said Flames Head Coach Paul Dixon. "The thing you can count on from Steve is a very consistent performance from night to night.  You don't really have to wonder, or worry, about what will happen when he is out there. He keeps things simple and smart, and I think we improved as a defensive group from the year prior in part because of his presence. He was already under contract to be back for the upcoming season, and we are sure glad to have been in this position to ensure he would wear Flames colours again next season."