Retrospective: Week 12
Photo: James Assinder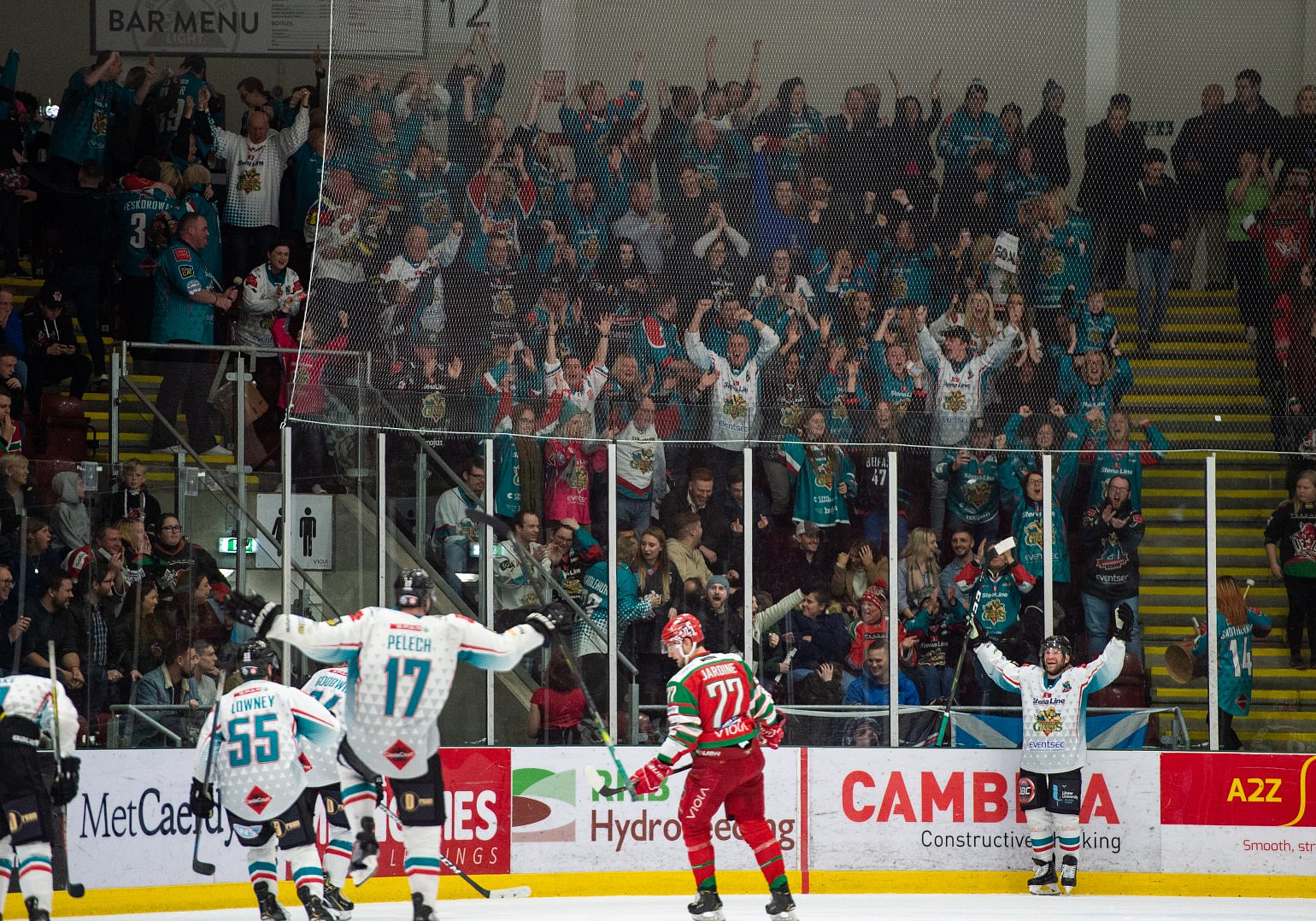 Action in Week 12 of the Elite Ice Hockey League's 2019/20 season started midweek in the Challenge Cup. Coventry hosted Manchester in the 'Play In' round, the last chance to bag a spot in the Challenge Cup Quater-Finals. With the game looking like it was heading to overtime, Layne Ulmer scored the winner with 121 seconds left. The Storm had earlier given up a two-goal lead.

Friday evening saw the first Quater-Final first leg with Dundee hosting Glasgow. A tight game ended one each to leave all to play for in the second leg.
On a full night of league action, Saturday saw several important games at the top of the table. Belfast started their double-header weekend in Cardiff with an overtime win, although the Giants had let a three-goal lead slip during regulation with the Devils earning themselves a point thanks to three goals in the last 11 minutes. Three goals in as many minutes looked to have earned Nottingham the points in Sheffield, but from 4-2 the Panthers were pegged back to a tied score over the final 25 minutes of the game, while the Steelers then took the bonus point thanks to Brendan Connolly's overtime winner. 
Elsehwere, Guildford continued their good record in Glasgow defeating the Clan by two, while Dundee were too strong for Coventry. Fife came back from trailing against Manchester twice but the Storm eventually got the job done in a shootout.
On Sunday the Giants ensured they'd leave Wales with maximum points thanks to a 4-1 win while the Steelers made it a perfect weekend with an 8-3 win in Coventry. Nottingham avenged their loss in Sheffield by beating Manchester by the odd goal in nine, while Guildford's indifferent form continued as they were shut out at home by Fife.