Tonight: CHL draw at 1700
Photo: Graz 99ers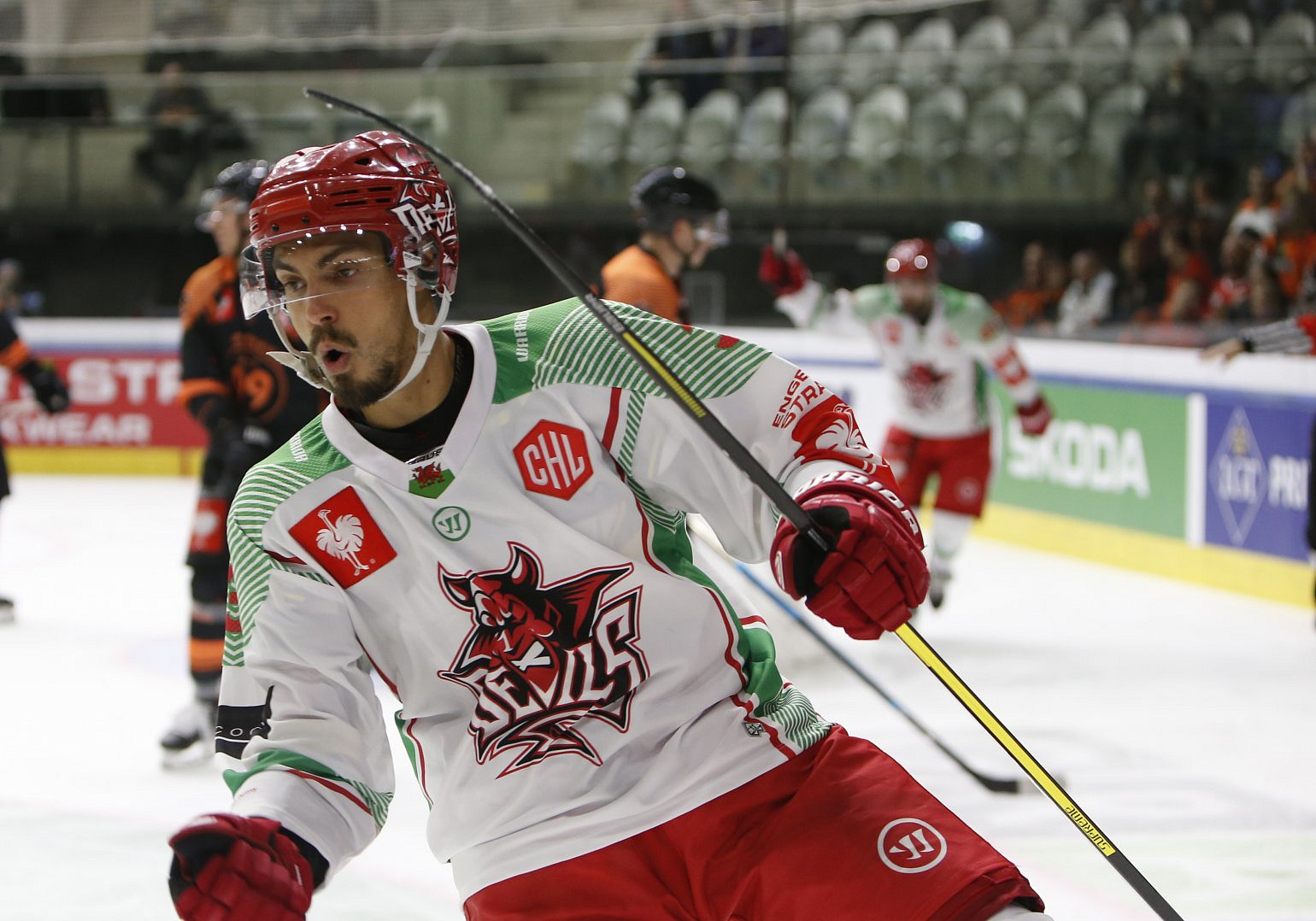 Cardiff will learn their opponents for the 2020/21 Champions Hockey League from 1700 tonight in the draw for next season's competition.
The draw will be shown live on FreeSports, as well as the CHL's social media channels.
In a change to this year's format due to the Covid19 pandemic, the CHL has moved straight to a knockout format and will begin with a Round of 32; the winners from here will progress to the Round of 16 and so on through the Quarter-Finals, Semi-Finals and one-off Final.
The Devils will face one of the following teams from Pot 1 in an aggregate-scoring series:
Frölunda Indians (SWE) - have beaten both Cardiff and Sheffield in the CHL
Luleå Hockey(SWE) - beat Nottingham in 2014/15
ZSC Lions (SWI) - Nottingham's Round of 16 opponents in 2017/18
Red Bull Munich (GER)
Kärpät Oulu (FIN)
Bílí Tygři Liberec (CZE) - beaten in Belfast in 2019/20
Bolzano Foxes (ITA/EBEL)
Färjestad Karlstad (SWE)
EV Zug (SWI)
Adler Mannheim (GER)
Lukko Rauma (FIN)
Oceláři Třinec (CZE)
Red Bull Salzburg (AUT) - beaten in Sheffield in 2016/17
Rögle Ängelholm (SWE) - CHL debut
HC Davos (SWI) - beaten in Cardiff in 2017/18
Straubing Tigers (GER) - CHL debut

Note: teams from the same league cannot face each other in the Round of 32.