Lundin hangs up his skates
Photo: John Uwins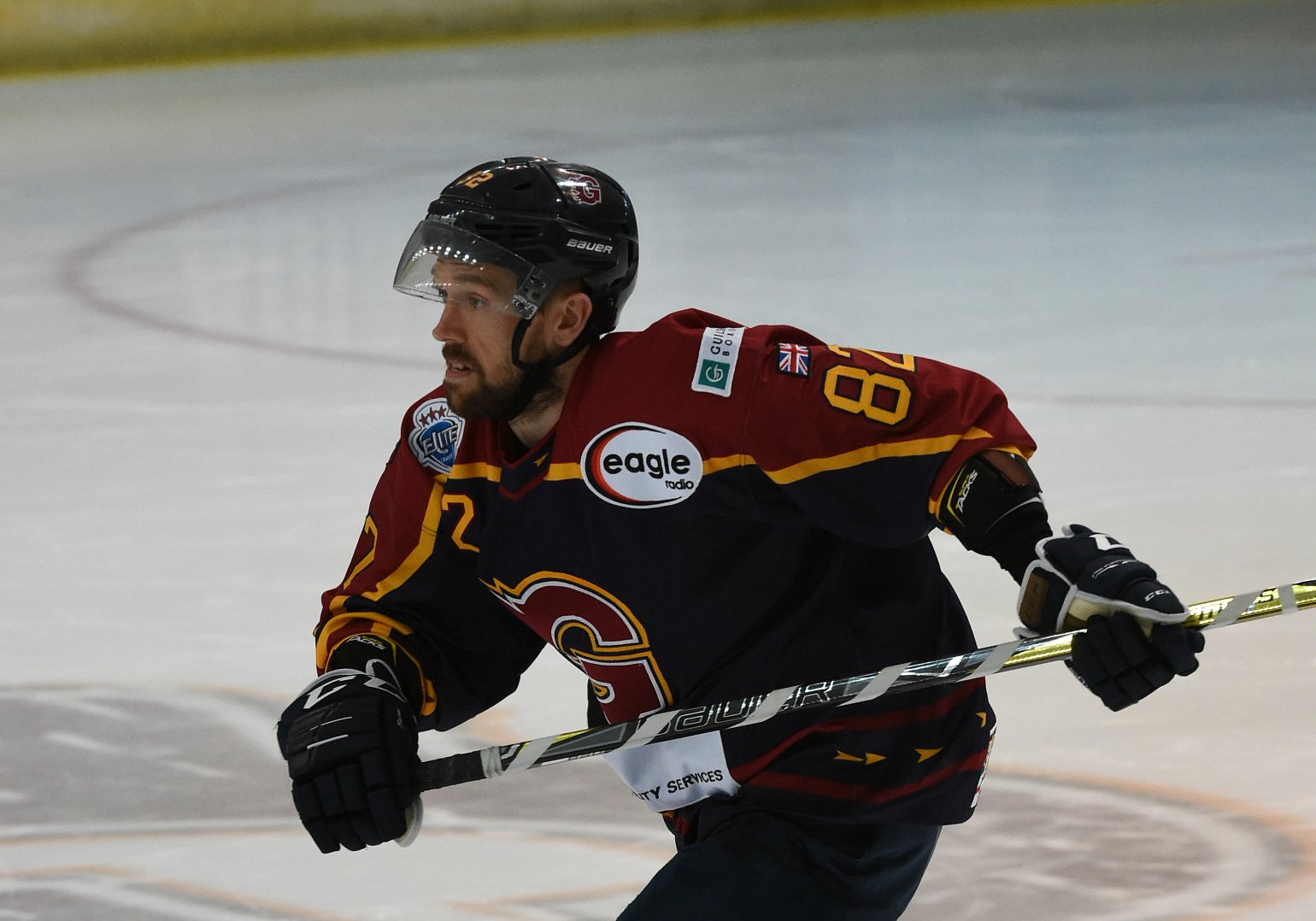 Guildford Flames defenseman Jeremy Lundin has announced that he's retiring from ice hockey.
After 11 seasons with the Flames, the British blueliner has clocked up 658 games for Guildford which puts him fourth on the organisation's all-time list. The 32-year-old began playing hockey in Sunderland and made his Elite League debut in 2006 with the Newcastle Vipers. After three seasons on Tyneside, he moved t oSurrey and spent eight years with the Flames in the EPIHL. When the team moves into the Elite League, Lundoin worse the 'A' on his jersey for two seasons before an injury-hit campaign in 2019/20.
"After all this time, I would just like to have a chance to thank some people," began Lundin. "All of the staff and players from over the past 11 years, the fans and all the support, my wife Chelsey for moving away from her family and putting up with all of those weekends away, and of course my mother Lori for all she has dedicated for me to live out my dream."
Head Coach Paul Dixon added: "Not many people in any sport get the chance to say they played for 11 professional seasons let alone 11 straight seasons with the same club on top of prior experience in other places. Jez has been a remarkable representative of this club in different leagues. No matter what role he was assigned at different times over that stretch, he embraced every ask with the same attitude, and that translated always to the same bottom line objective that was to do anything he could to help this team win. He helped us do that a lot over many seasons.
"We all know that players, even the ones currently with us, will not be here forever, but the odd player sometimes gives you that illusion when they are back time and. We move forward without Jez with a certain heaviness that comes from saying farewell to a guy who has been a part of the club's furniture for so long. We don't know what Jez has planned for hockey, but no matter what direction he goes, on the ice or off, we truly thank him for his significant contribution to the Flames' story, and we wish him well as he seeks success in the next chapter of his life."