Retrospective: Week 9
Photo: John Uwins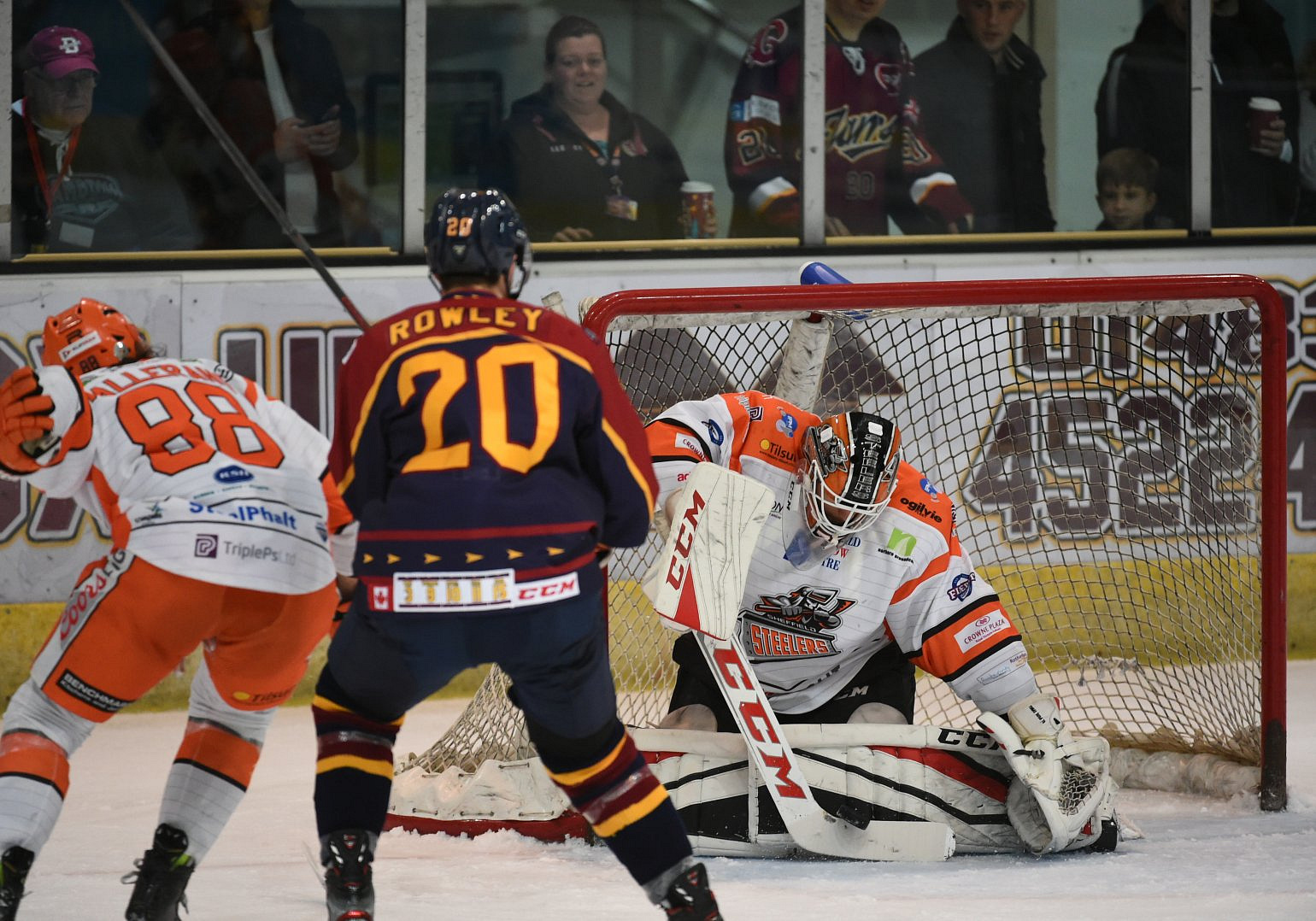 Week 9 in the Elite Ice Hockey League started with Halloween action involving six teams on a Wednesday night.
Guildford secured an overtime win against league leaders Glasgow, with Belfast's victory in Fife the first of this season's live FreeSports games. Nottingham meanwhile won their second home game in a row with victory against Dundee.
In Challenge cup action on the same night, Cardiff dramatically came from three down to beat Coventry in a shootout and avoid the 'Play-In' game, while Sheffield comfortably saw off Manchester.
The weekend saw the Giants get their second 4-1 victory of the week with Coventry this time the defeated opposition. Fife got back to winning ways as they comfortably beat Cardiff with most of the damage done in the opening period. Glasgow scored three goals in just over 90 seconds to edge past Dundee, while Sheffield were victorious on home ice against Guildford.
Sunday had three games with two being reverse fixtures of the night before. Belfast headed over to Coventry and collected their third win of the week, however Sheffield were defeated in Guildford. Cardiff ended their Scottish weekend with a win in Dundee.
A weekend series in the cup ensured that Nottingham would finish second in their group with home and away wins against Manchester.