Top 7: Goalies of the EIHL
Photo: Katie Chadburn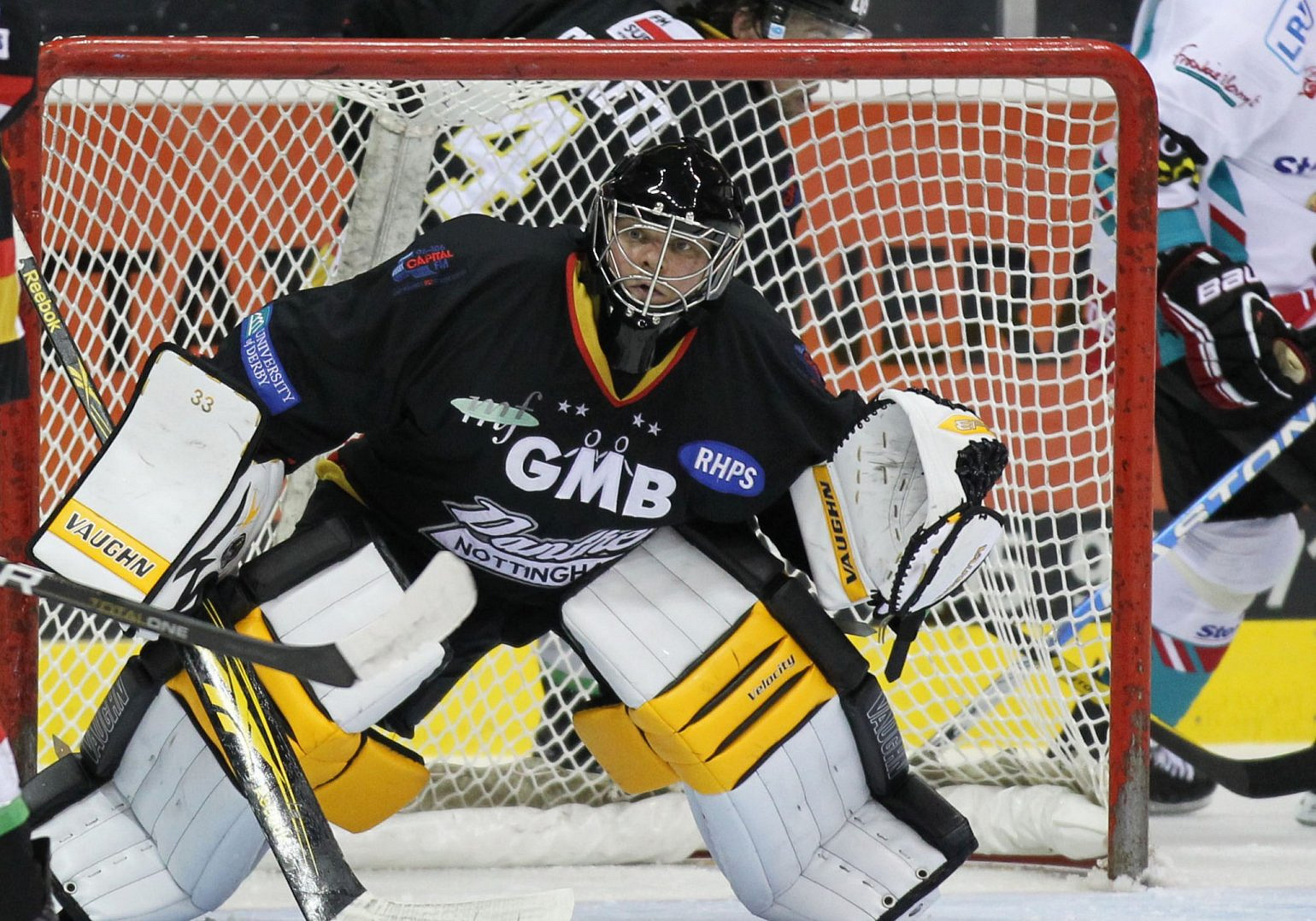 This week's Monday morning Facebook and Twitter task asked Elite LEgue fans one very simple question:
1️⃣ choice, and 1️⃣ choice only | #EIHL

Your favourite ever goalie to play in the Elite League❓?

Any team, any season ?? pic.twitter.com/T6fHx5G1Vg

— EIHL (@officialEIHL) May 11, 2020
The results are in - here are the most popular suggestions!
Craig Kowalski
"K-Wall" spent five seasons with Nottingham and helped the Panthers to pick up at least one trophy in each of them. The American was a cup and playoff champion in 2010/11, his first EIHL season, and then repeated the feat 12 months later. In 2012/13 he backstopped the Panthers to a grand slam, was voted as the league's goalie of the year, and finished with the best overall goals against average at just 1.96. His percentage of shots saved never dropped below 91% in league action.
Tyler Beskorowany
He may only have played one full season in the Elite League, but "Besko" still enjoys hero status in Belfast after leading the Giants to the 2018/19 Elite League title, saving 92.1% of shots over 54 games in the regular season, and backstopping them to the Challenge Cup where he saved over 93% of shots faced. The Canadian played 15 games the season before for Edinburgh before moving to Belfast, where he also went on to narrowly miss out on the Continental Cup title as well.
Dan Bakala
He may only have played one season for Dundee, but the 2013/14 campaign was one of the best in recent history for the Stars. Bakala helped his team finish third in the overall standings and led the league with a 92.8% save percentage. Equally as impressive is where he went after playing in the EIHL - Bakala spent two seasons in the Swedish second tier before joining Frölunda and winning a Champions Hockey League title!
Trevor Koenig
Between 2005 and 2008, Trevor Koenig never failed to win a trophy in the Elite League. He backstopped Newcastle to the playoff championship in his first season, before then helping Coventry to back-to-back league titles in the following two seasons - both of which saw him end the regular season with a league-leading saver percentage (93.0% and 92.8% respectively).
Stevie Lyle
Great Britain netminder Stevie Lyle played five season in the Elite League for Basingstoke, Belfast and Cardiff combined, and also had a two-game stint for the Steelers in the 2005 playoffs. His only silverware came in the Cup and Knockout Cup of 2008/2009 in Belfast, but he remains one of the most successful British goalies.
Jody Lehman
When Coventry joined stepped up to the top tier of British ice hockey in the Elite League's first season, Lehman was just the rock they needed. He backstopped them to a grand slam one year later in 2004/2005 saving an incredible 93.2% of shots in the league, and 96.2% in the playoffs! A move to Sheffield saw him pick up a Knockout Cup title, followed by the Playoffs, and then a league and playoff double in 2009.
Stephen Murphy
No British goalie has won more league titles than Stephen Murphy, who has winners medals from 2012, 2014 and 2019 - all with Belfast, together with a host of other Elite League titles and accolades. Murphy was also a long-time player for the national team and, at 38, still posted one of the league's higher save percentages in his appearances for the Giants this past season.
Gallery