Retrospective: Week 7
Photo: John Uwins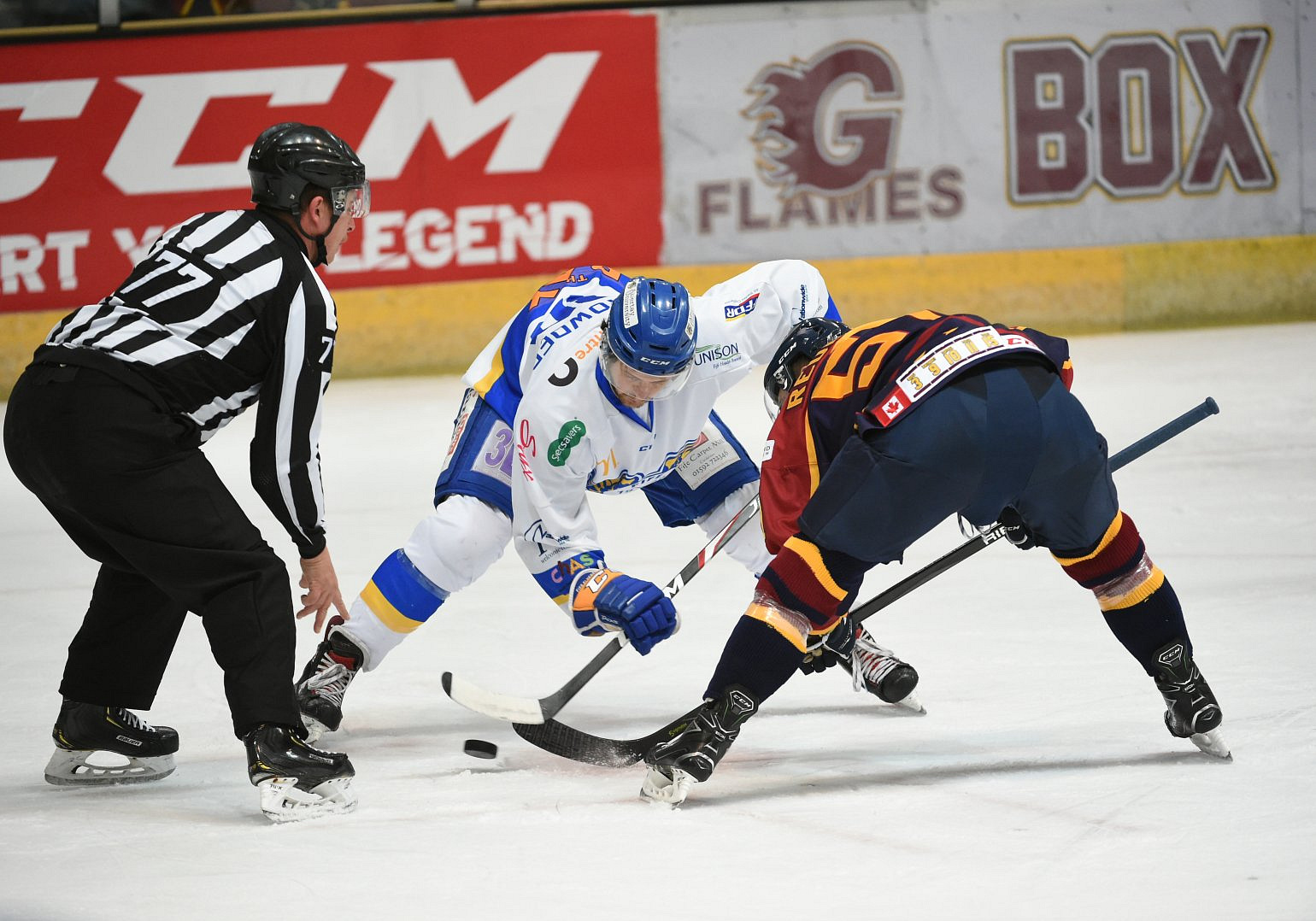 Week 7 in the Elite Ice Hockey League season of 2019/20 had a lot of goals!
The action started midweek with a Steelers' home win against Fife.
Come the weekend, Nottingham ended a disappointing run of league defeats by going to Cardiff and beating the Devils in a tight game, while Coventry were victorious in Dundee by the same 2-1 scoreline. Manchester got their first win in Belfast for some time with a shootout victory against the Giants, while Fife returned home to go down to Guildford in overtime. 
Sunday's games saw the Devils get quick revenge on the Panthers with a two-goal win in Nottingham, while in the other early start Sheffield edged out Dundee by a pair as well. Belfast bounced back from their defeat by beating the Storm 3-1, while Fife travelled down to Guildford and got revenge of their own. In Glasgow, the Blaze and Clan contested a 14-goal thriller!