Beauregard back with Stars
Photo: Derek Black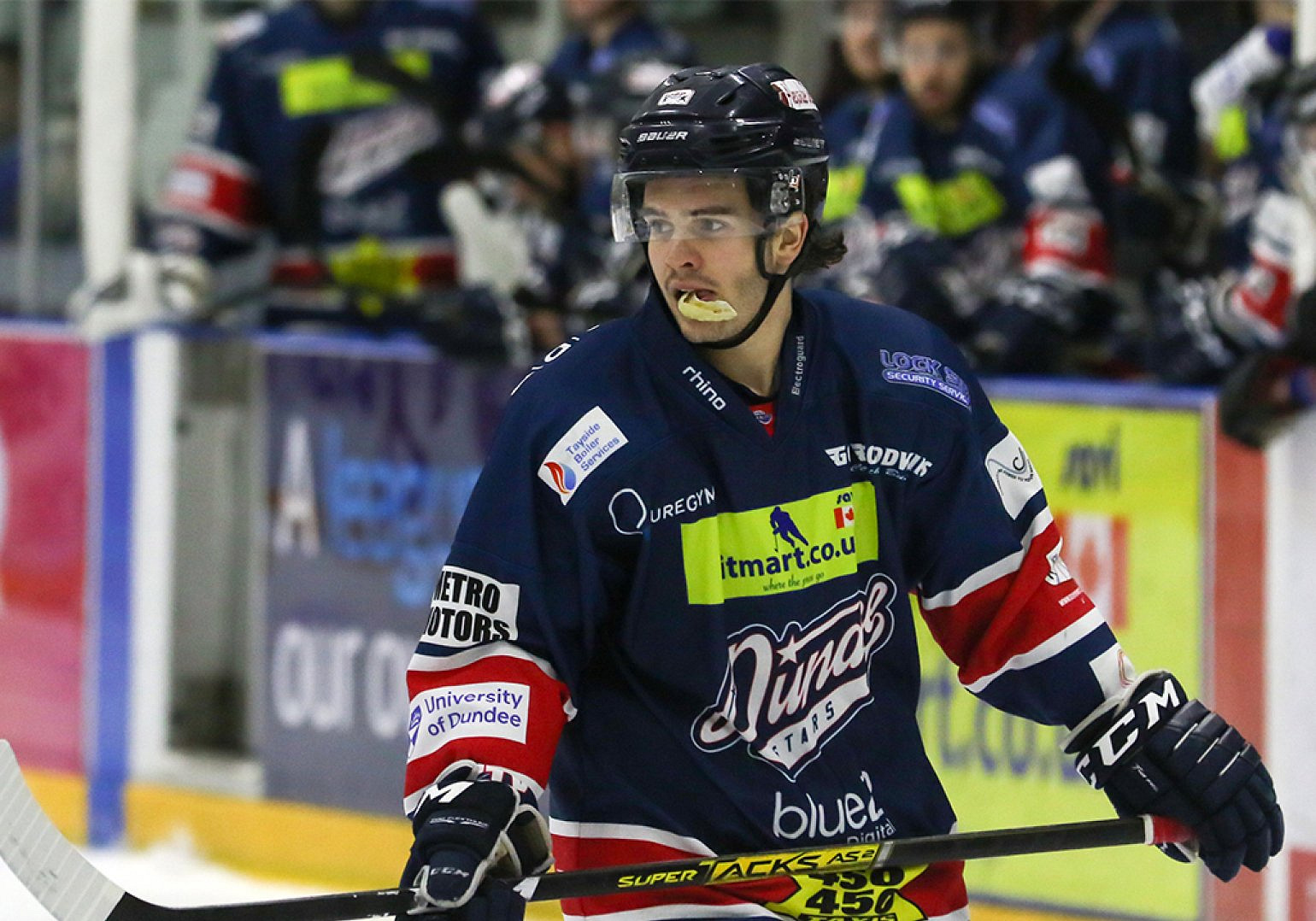 Dundee Stars have confirmed a key re-signing ahead of the 2020/21 season.
Forward Anthony Beauregard, who was the team's joint-top points scorer in league action last campaign, will extend his stay at the Dundee Ice Arena for another season.
The Canadian arrived on Tayside for last season and went on to be a big hit with the team and its fans. as he went on to score 23 goals in league and cup action while assisting on another 32 for 54 points in 56 games. The 24-year-old joined the Stars from the ECHL where he'd put up 55 points in 56 games.
"I thought over the course of the season, Anthony was one of our most consistent forwards. He is a guy that I feel his work ethic is second to none and he still has a lot of potential left in his game because he is young and he is hungry," said Head Coach Omar Pacha. "He was able to produce offensively with us last season and we are excited to have him back and believe he will be even better next season."
"Anthony really wanted to come back, so it wasn't really difficult. He and I have a good relationship, he loved his time in Dundee and I feel like it was one of the easier deals to do as we both were really comfortable with what we had last year. We both expect him to be better and we both think that he learned a lot last year, so we are really excited to work with him for a second season."
Beauregard himself added: "It is everything, my relationship with the fans, the owners and with Omar. It is not something I have had since I started playing professionally but with how the season ended last year, I feel like we need to finish what we started and after two or three weeks of me and my agent talking with Omar, we agreed the best decision for me was to come back to Dundee."