Retrospective: Week 5
Photo: Jillian McFarlane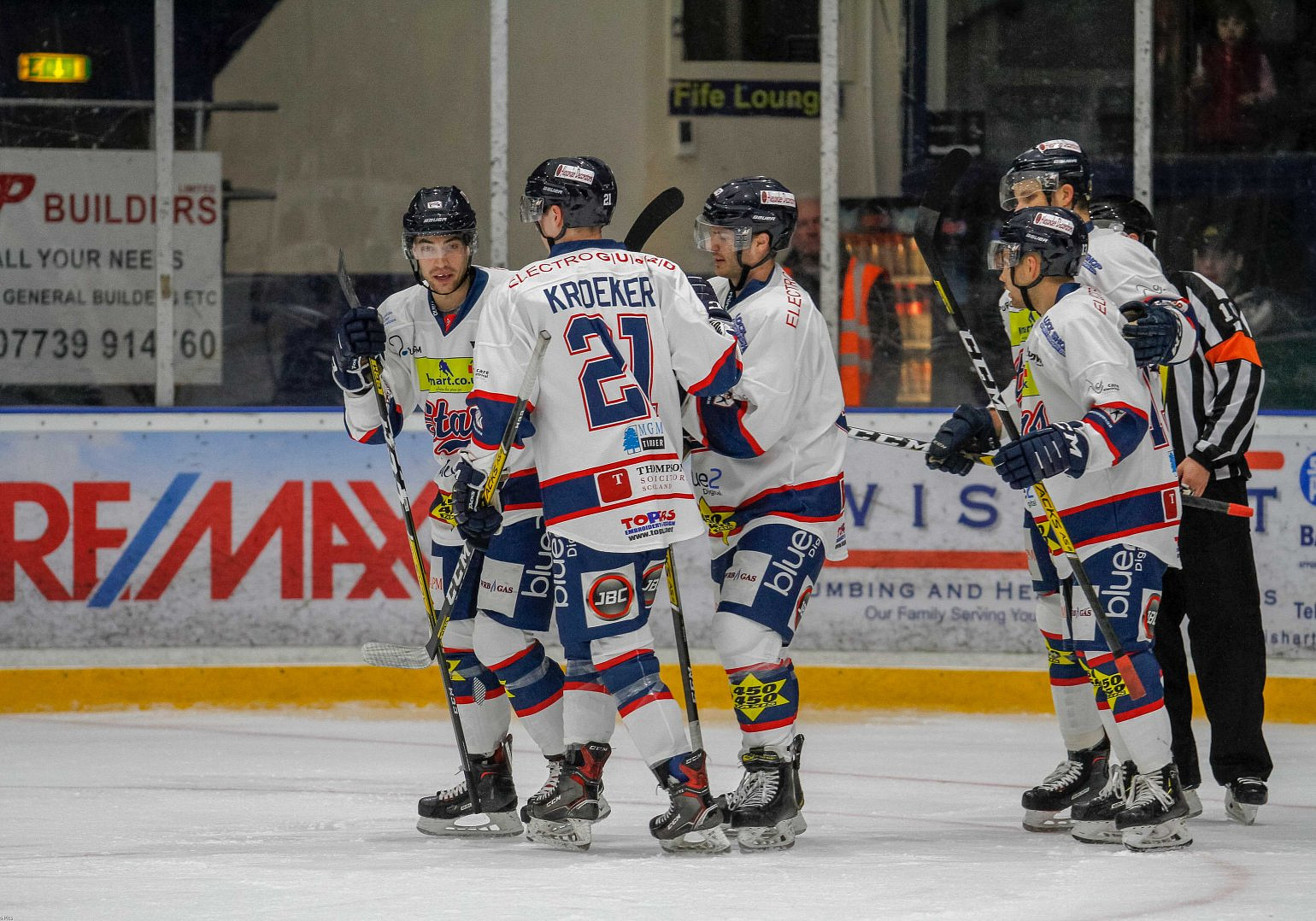 The first action of October was a Friday night trip to Belfast got Guildford, with the Flames again being on the wrong end of a tight scoreline.

Saturday was dominated by Challenge Cup action which started with Guildford returning home to beat Coventry. Dundee continued their excellent early-season form and completed a home and away double over Belfast with a home win by the odd goal in seven! Glasgow were victorious over rivals Fife thanks to a late Mathieu Roy winner, while Sheffield earned a derby win in Nottingham.
In the only league game of the evening, Cardiff edged past Manchester with a late Joey Haddad empty-netter adding gloss to the score of 3-1.
Sunday's cup action ensured Sheffield ended the weekend with maximum points thanks to a shootout win over the Panthers after equalising with only 1:12 left on the clock, while Dundee left Fife with their second third 4-3 win in as many nights. Coventry were again victorious at the Skydome against Cardiff.

Manchester's disappointing weekend ended with a 4-1 home defeat to league leaders Glasgow.