Top comebacks of 2019/20
Photo: Scott Wiggins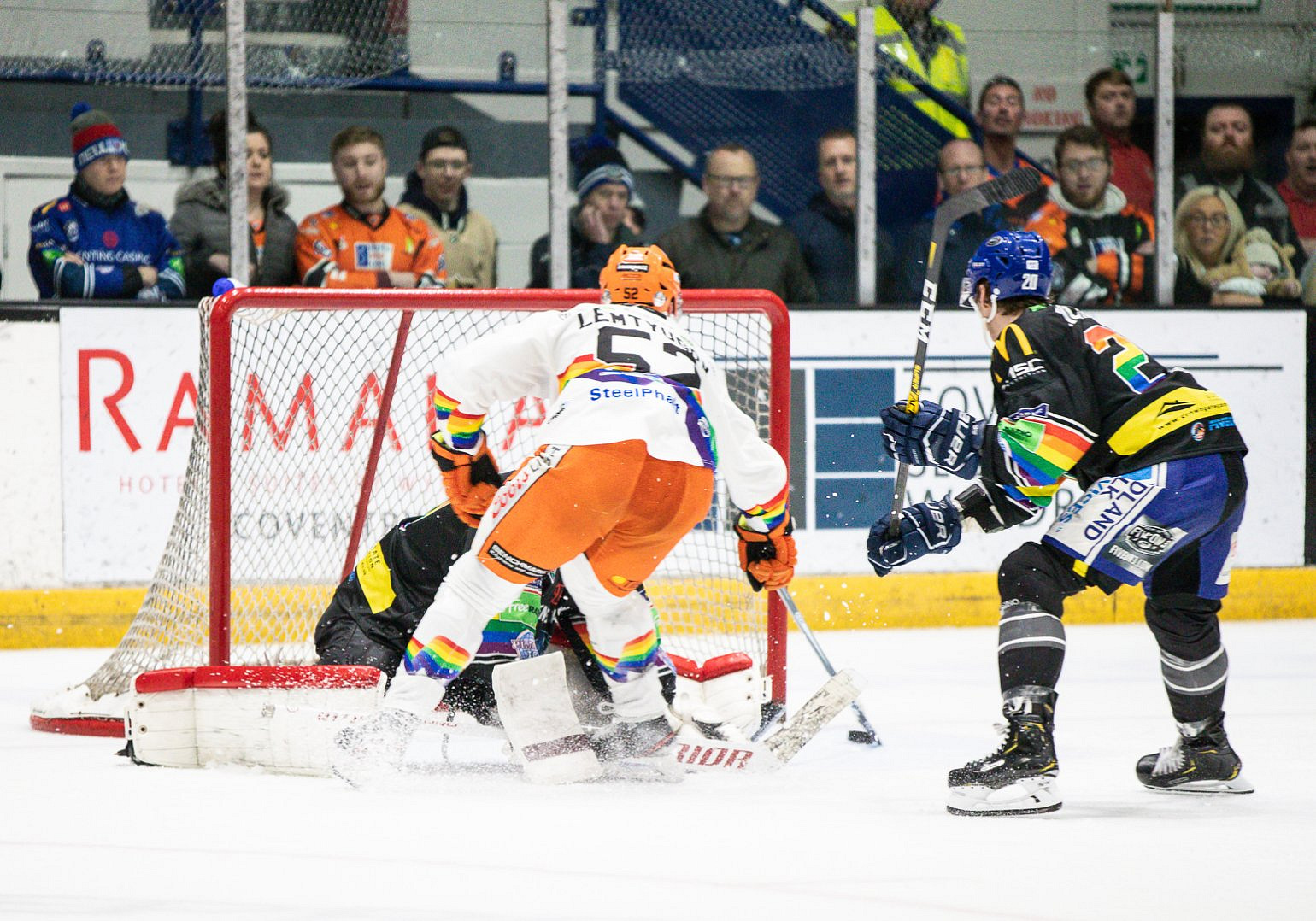 On Monday morning we asked fans on our Twitter page to tell us what some of their favourite comebacks were during the 2019/20 season.
Here are some of the top suggestions:
Manchester Storm 5-6 Belfast Giants
There were some real classics at the Storm Shelter this season, especially involving these two teams! Back in October, the Giants went into a 5-1 lead which led to the Storm pulling Matt Ginn and putting Adam Long in net. That started a four-goal comeback by the hosts to earn themselves a point, while the Giants then came back to win in a shootout.
Nottingham Panthers 5-4 OT Coventry Blaze
Sam Herr was the man of the moment in a lot of games for the Panthers this past season, but none more so than his four-goal performance against the Blaze on Boxing Day. The Panthers' captain scored his side's second, third, fourth and fifth goals as they came from 1-3 and 3-4 down to take an overtime win,

Nottingham Panthers 3-4 Cardiff Devils (Challenge Cup Semi-Final, Aggregate: 8-9)
After a 5-5 first leg, the Panthers came back to home ice and immediately opened up a two-goal lead as they tried to make the Challenge Cup Final. However, from two down with just one period to go, the Devils turned things around in dramatic style!

Coventry Blaze 5-6 Sheffield Steelers
An 11-goal thriller at the Skydome on Pride Weekend saw the teams trade goals before the Blaze opened up a 5-3 lead with just under 12 minutes to go. The Steelers' comeback was completed with the empty net before Nikolai Lemtyugov stole the show with a fantastic overtime winner!

Manchester Storm 4-3 Fife Flyers (SO)
Three down after one period, Manchester were back level with 15:35 left in the third period. The game would go to a shootout and after Frankie Melton found the net Matt Ginn denied Danick Gauthier to earn Manchester a memorable win.
Nottingham Panthers 3-4 SO Coventry Blaze
These two teams put on some great games last season, and here's another! This time the Blaze found a last-minute equaliser, having gone behind with only 1:44 to go, before winning the same in a shootout.

Guildford Flames 5-4 Sheffield Steelers
In early March Guildford came from 1-3 down at home to league leaders Sheffield to tie things up and lead by the end of the second period. They survived a nervy final minute to take the win.

Dundee Stars 3-4 OT Glasgow Clan

One of the last games to be played in the 2019/20 season, Clan came from three down away to Scottish rivals Dundee to take the game with a dramatic overtime winner!