Steelers edge out Stars in OT
Dundee Stars 5-6 OT Sheffield Steelers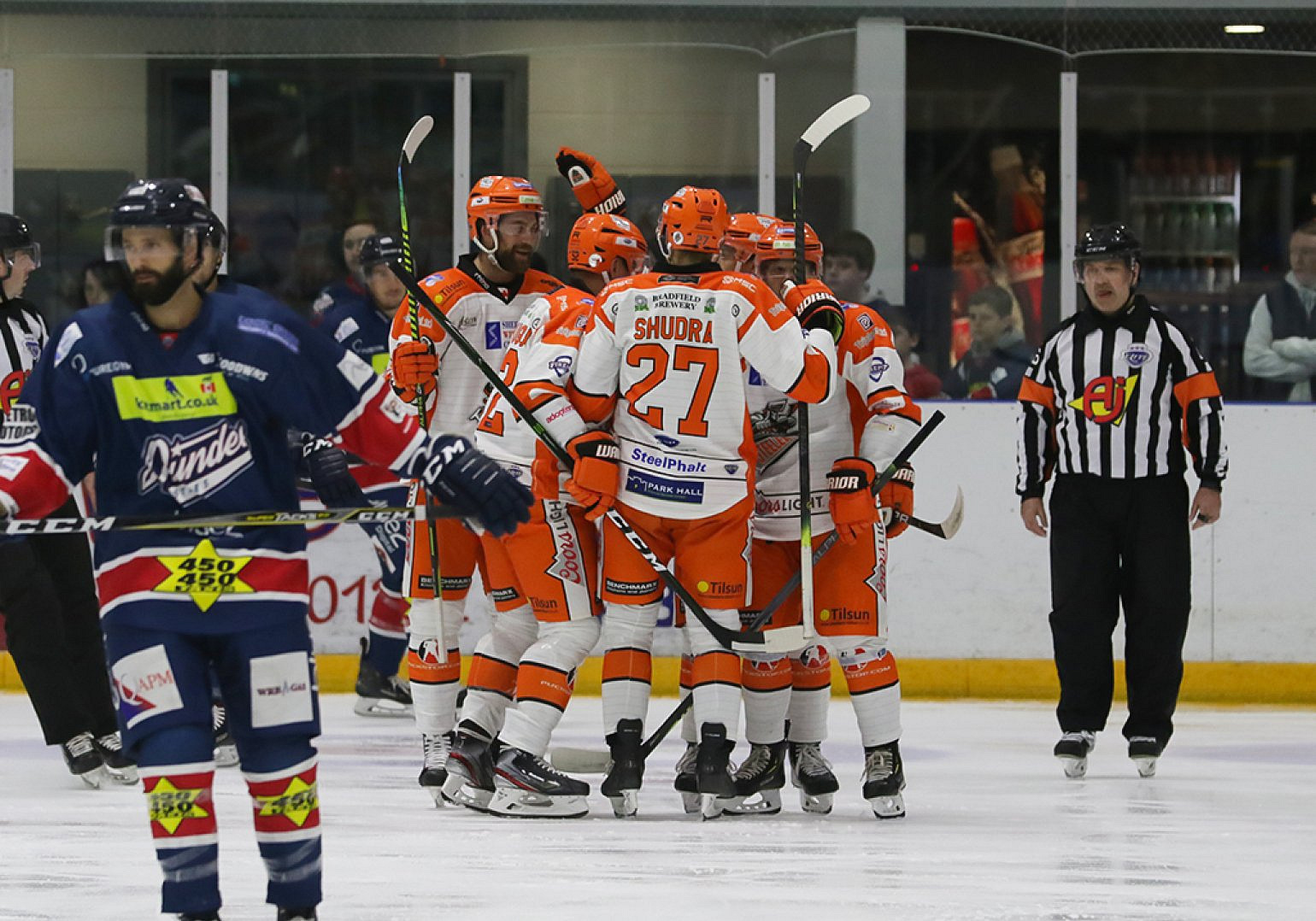 Sheffield Steelers made it a four-point weekend as Dundee Stars ended a run of losses in an entertaining 11-goal game at the Dundee Ice Arena.
Tanner Eberle needed only 1:52 to open the scoring fro the Steelers, who then went two up after a rebound fell kindly to John Armstrong at the back post to fire home. Anthony Beauregard halved the deficit with 11:48 gone, but come the first break Sheffield were 3-1 ahead thanks to Jonas Liwing.
Eberle struck again 2:44 into period two to give the Steelers a three-goal lead. It was only as the period came to an end that the Stars then burst into live. A 5-on-3 powerplay led to two goals in 30 seconds, Justin Maylan finishing after some nice passing, and then going top shelf at 39:46 after an initial shot hit the post.
The comeback was completed by Jordan Cownie at 41:29, the Stars' fourth powerplay goal of the night, tying the game. The home side's joy however was somewhat short-lived, as Eric Meland put the Steelers back in the lead with just under fifteen minutes to play, but Egils Kalns were on hand to make it five each at 47:06.
The scoring calmed down until the end of the period as overtime was then needed to separate the sides - Michael Davies with the shot from the point 2:38 into the extra period to see Sheffield take the win.

Gallery