Tonight: Eight teams in league action
Four league games across this evening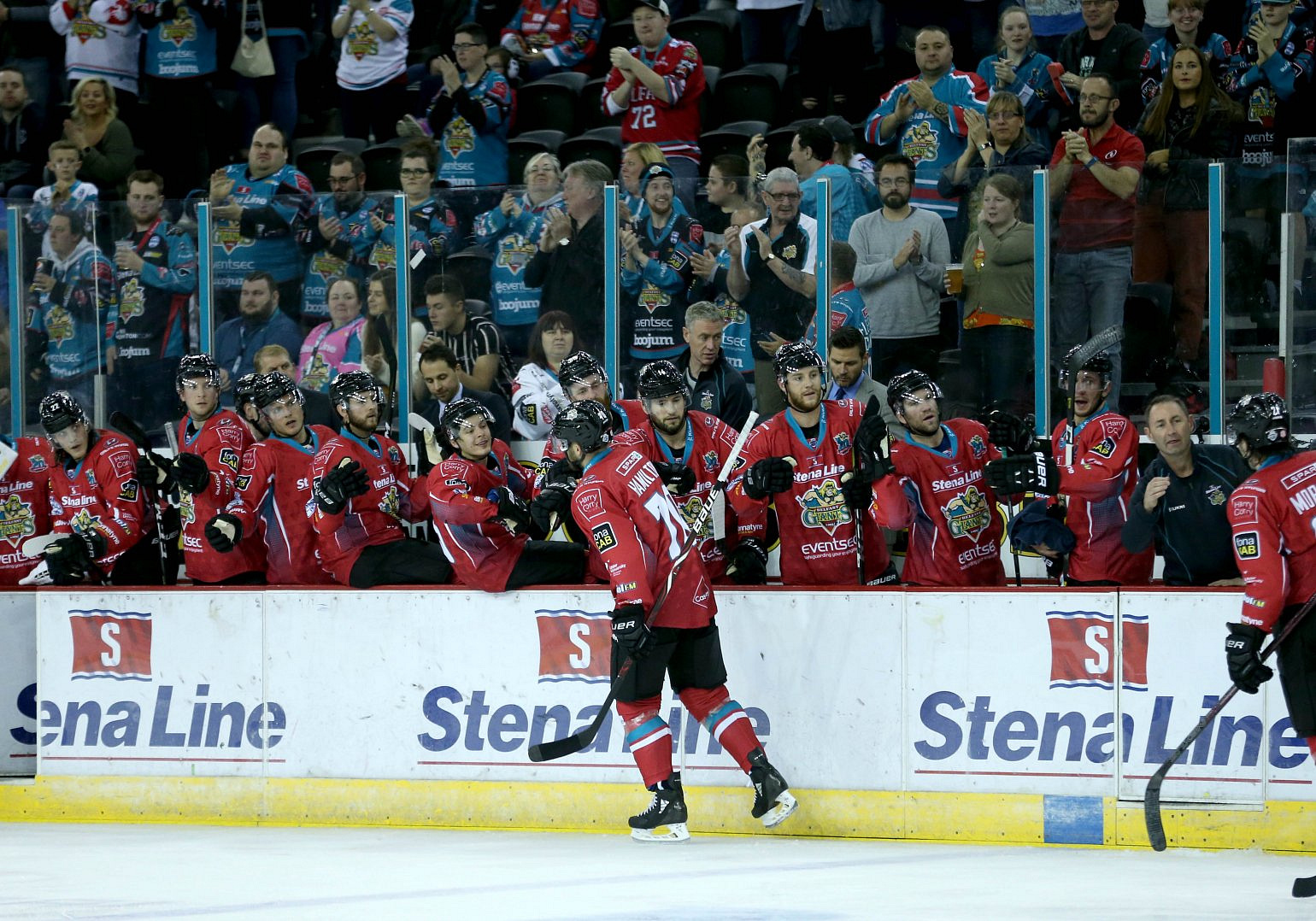 1700 Dundee Stars vs. Sheffield Steelers

Dundee host Sheffield in their second home game of the weekend, looking for their first win since the season openers. Sheffield meanwhile head to Scotland trying to make it a four-point weekend for the first time this season.
"We know they have a good offensive team but we prepare for Sheffield the same way we prepare for any other team. We are more focused on what we have to do, as it is still very early in the season, so we will have to be good at the same little details we were good at in the first week against Glasgow. We need to play with our identity – play fast and go to the net, take pucks to the net and be responsible defensively. That's what we did against Glasgow and we had success with, so we will have to bring that again this weekend." - Craig Garrigan (Forward, Dundee Stars)
"We've had some tough nights in Dundee, in fact last season it was always difficult. It would be nice to put that behind us and go up there after the long bus trip and play our game. We have the talent and the depth to cause every club issues. Dundee are a club getting better and better each year but we believe that if our work ethic reaches our talent level then we should be able to bring the points home." - Rob Dowd (Forward, Sheffield Steelers)
1730 Manchester Storm vs. Belfast Giants
Manchester suffered their first defeat of the season last night, but return to home ice where they had a top five record during the last campaign. The Giants played their first game of the Elite League season and ended with a win, and now head on the road for the first time.
"Belfast are much the same as Sheffield with the added bonus of playing in the CHL the last few weeks. It's another great early test to see where we are but we have the utmost confidence playing at the Shelter and I'm sure it's going to be another great game like last Saturday." - Ryan Finnerty (Head Coach, Manchester Storm)

"Our pre-season and opening four Champions League games are done and we need to work off our start for the new domestic season." "We have plenty to build on and we will need to be ready on Sunday for a big game against a very tough team in Manchester." - Jordan Smotherman (Player-Assistant Coach, Belfast Giants)
1800 Cardiff Devils vs. Glasgow Clan
Cardiff's second game of the weekend seems them welcome a Clan side to the Viola Arena that conceded six goals 24 hours ago in Belfast. The Clan are looking for their first league win of the season, as are the Devils who opened with a cup victory in their first EIHL game last night.
"It's always fun when a new coach comes to town. I've always had a tremendous amount of respect of Zack Fitzgerald and I always loved the way he played, and always thought he was the kind of guy you'd love to have on your team. Andrew Lord praised his willingness to learn at the coaches meeting this summer so I think Glasgow are very lucky to have him and I think they've got a guy that could be their coach for years to come with a fanbase who loved him as a player, getting behind him as a coach too. Glasgow have a good and fast team this year and I think they'll be really good." - Todd Kelman (Managing Director, Cardiff Devils)
1830 Fife Flyers vs. Nottingham
The final game of Sunday sees Nottingham in the second of their double-header north of the border in Kirkcaldy. Fife return home after their second road win in succession.
"
We will be looking for a much better performance at home this Sunday against Nottingham. We will really need it as this Nottingham team look like they counter very quickly and have a tremendous amount of skill on that team. Nottingham always produce a very competitive club so we will need to be on our best, but we are looking forward to getting a home win under our belts.
" -
Todd Dutiaume (Head Coach, Fife Flyers)
"
It'll be nice to see some of the different cities and rinks on this road swing. Get those experiences under our belts, every game in a new barn is a new learning experience but if we play our game we'll be fine
" - 
Dylan Malmquist (Forward, Nottingham Panthers)