Tonight: Important night in race for playoffs
Photo: Derek Black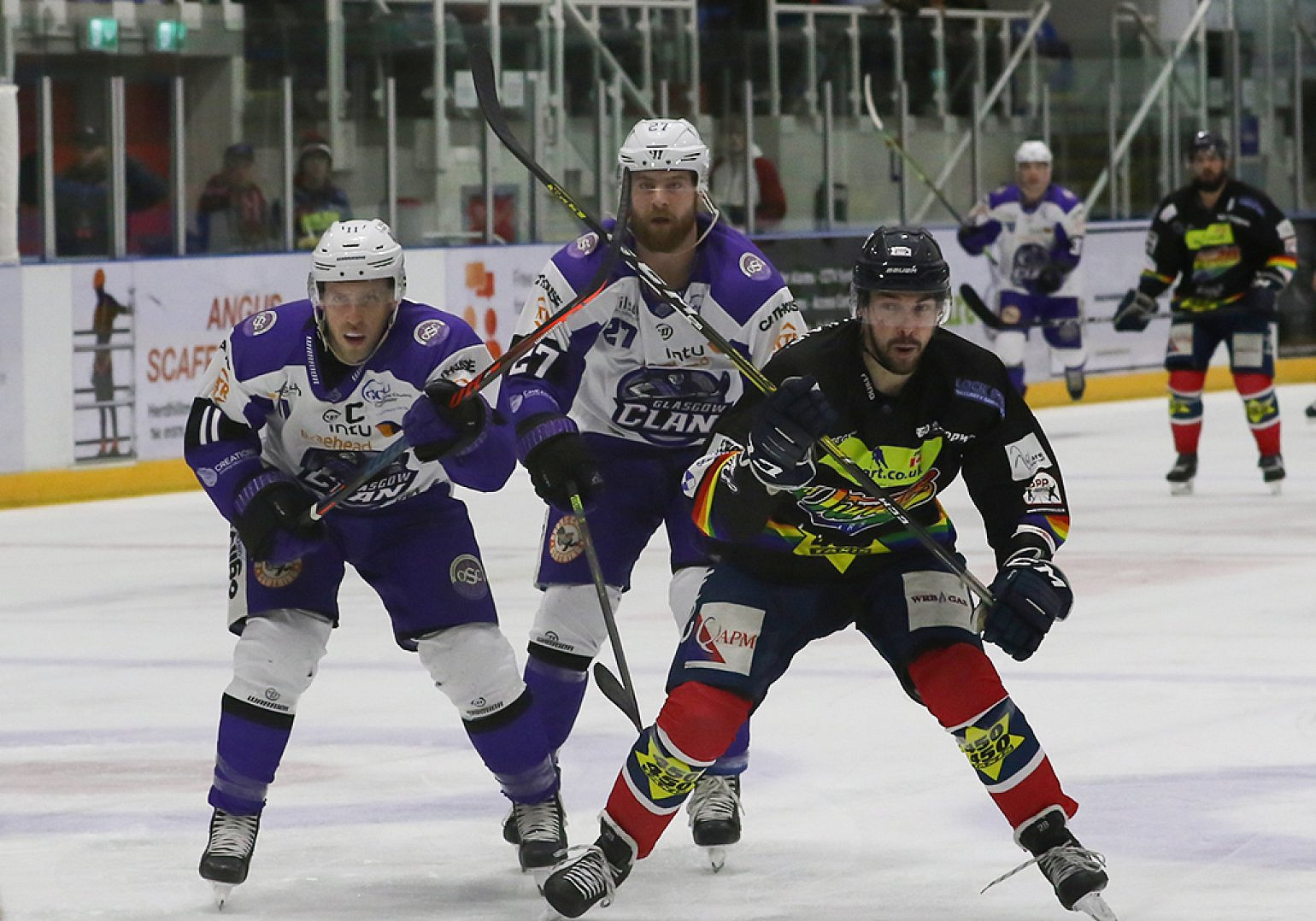 Although neither of the top four teams are in action tonight, it promises t obe a huge Saturday evening of hockey in the Elite League with attention turning to the race for the playoffs - and possibly a late entry into the title race as well.
1900 Dundee Stars vs. Glasgow Clan
It couldn't get much bigger for either Dundee or Glasgow at this stage of the season: a local rivalry, and two teams separated by a point in the race for the playoffs. Whoever wins tonight will finish the evening in the playoff places.
Dundee trail Clan by a point but have played one game fewer, however to keep things in their hands they'll have to get something out of this game tonight. Omar Pacha's team have won five of their last six on home ice, and since the league's fourth-best teams with 12 points from their last 10 games overall. They have seven games left to play after tonight.
Glasgow moved themselves back into the playoff places with a vital road win in Manchester that also saw them shut out the Storm. That win ended a run of six straight losses and seven in a row away from home. Clan will only play six games more after this evening.
1900 Manchester Storm vs. Coventry Blaze
There's an awful lot at stake when Manchester host Coventry at the Storm Shelter this evening.
Manchester are still three points clear of falling out of the playoffs, but last week's home loss to Glasgow meant they weren't able to extend that cushion. With those two sides playing each other tonight, Storm have the perfect chance to pull away from the chasing pack. Home form has been crucial for Ryan Finnerty's side of late: four wins from the last seven has helped keep them in the top eight. Manchester have only five games left after tonight.
Coventry have a big weekend coming up, and will be hoping to take advantage of other sides not playing to move into title contention. The Blaze will go fourth if they can win tonight, and that would set up the possibility of ending the weekend third if they can also get a result at home to Dundee tomorrow. The Blaze's record of not losing in regulation now stretches over 14 games, and they have only lost one by more than a goal in their last 24; they are the league's best team over the past 25 games with a return of 39 points. Road form has been decent for Danny Stewart's team with only one loss in regulation this calendar year back in early January, they've also won five of the last seven with a point in the other two losses.