Laakkonen levels late and scores shootout winner!
Photos: Panthers Images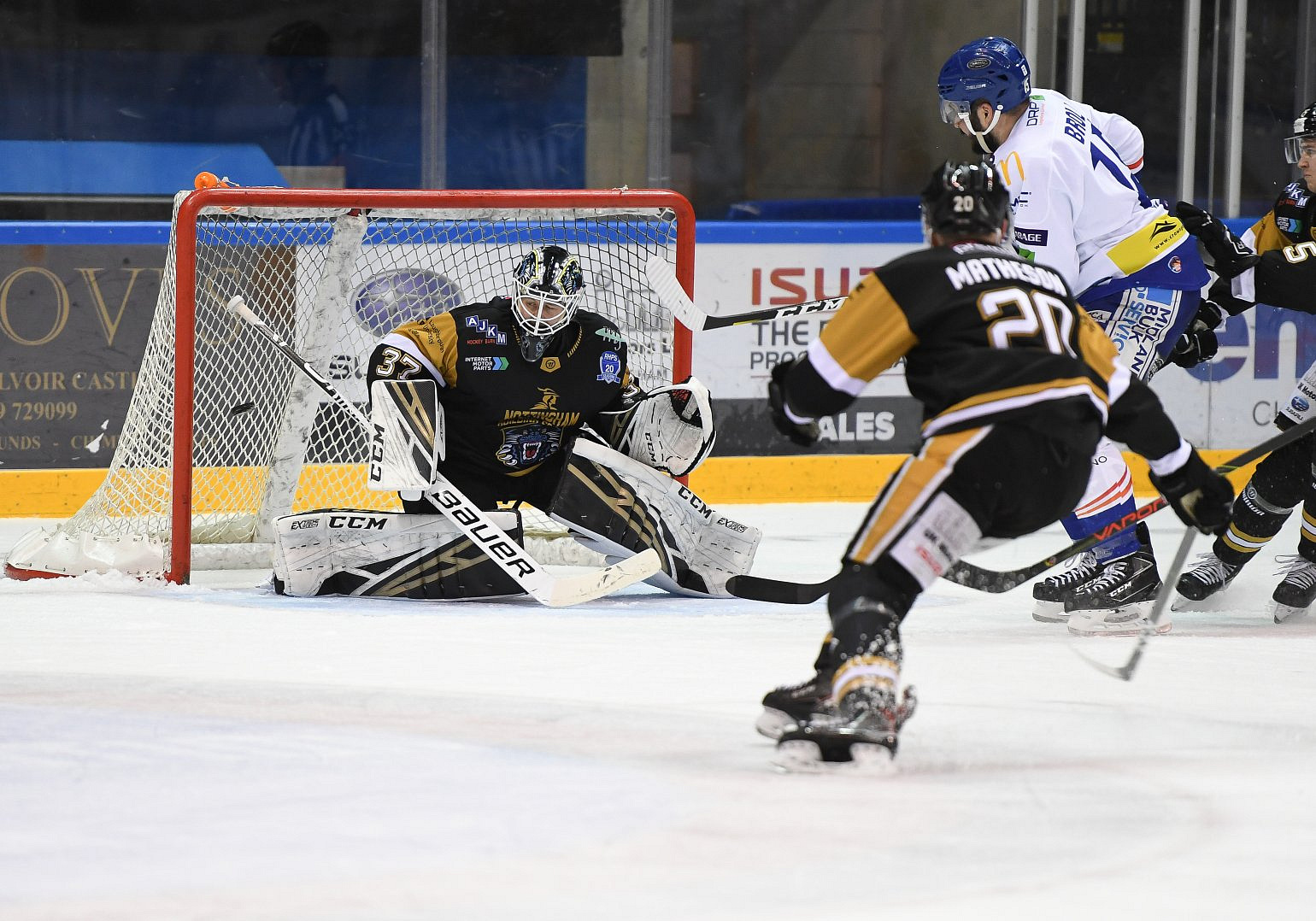 Coventry Blaze left Nottingham with two points despite falling behind with less than two minutes to play at the Motorpoint Arena.

Coventry led when Drew Schistel's shot deflected in with 55 seconds left in the opening period. The Panthers needed until the 34-minute mark to tie things up with a deflection of their own and the goal credited to Jake Hansen, but Coventry were back ahead 85 seconds later with a smart finish from Ross Venus.
Georgs Golovkovs tied things up 5:12 into period three after Dylan Malmquist's shot slipped through CJ Motte for the Latvian to put home in the crease, and the hosts then took their first lead of the game with 1:44 left on the clock thanks to Brett Perlini finishing from Sam Herr's feed. A hooking penalty on Gui Lépine gave the Blaze 61 seconds to salvage something, and it was Laakkonen who was the hero shooting past Kevin Carr with 36 seconds to play.
Neither side could find a goal in overtime, and the extra point was decided in a shootout. Mathieu Tousignant and Brian Connelly found the net for the Panthers, but with Drew Schiestel and Ross Venus on target for the Blaze it went to the final round - Golovkovs' shot was saved by Motte, but Laakkonen made no mistake with his shot and earned Coventry the win.