Tonight: Final month of regular season begins!
Photo: Panthers Images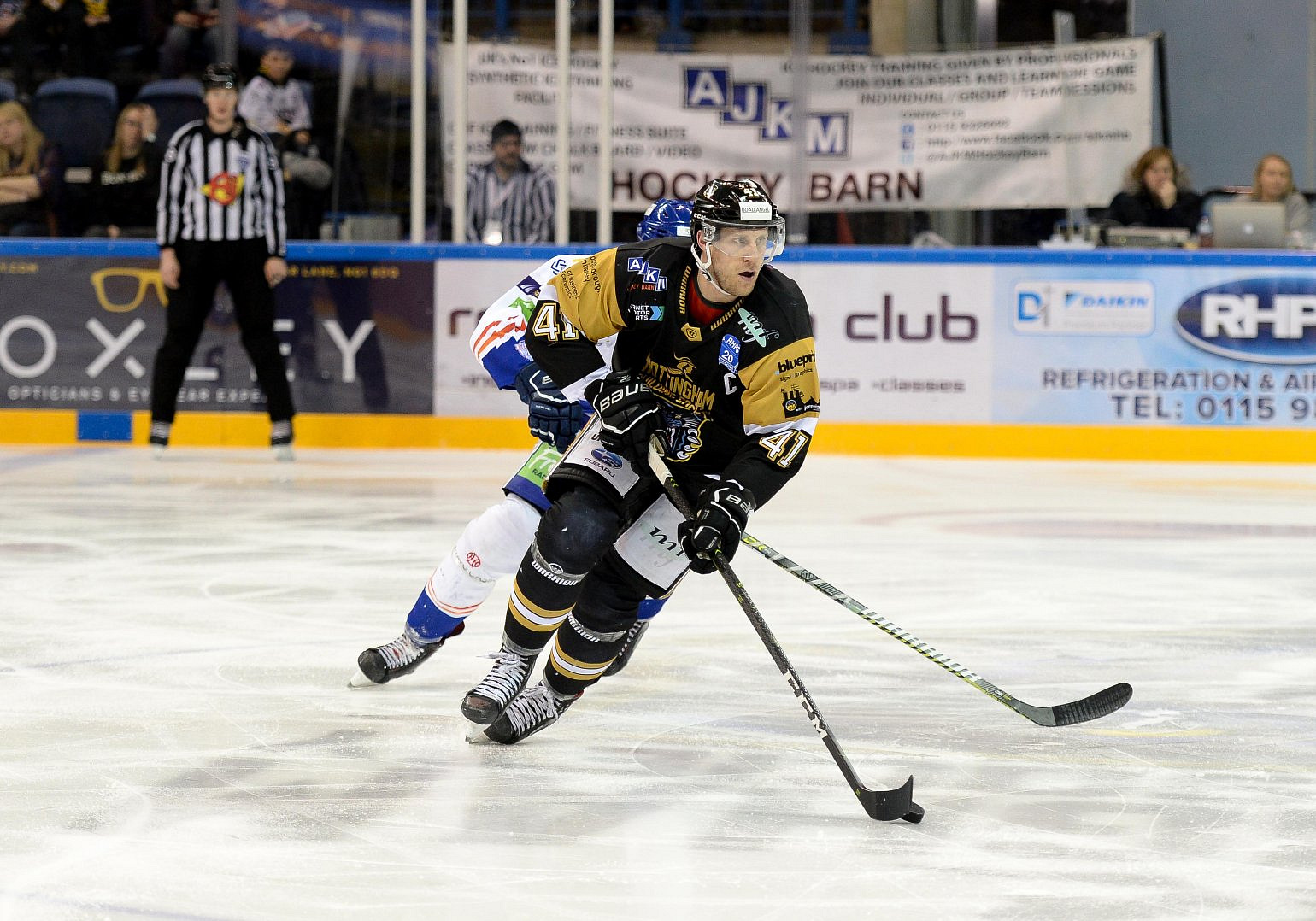 It's been crunch time across the Elite League for several weeks, but now teams are also playing against the clock. Sunday is the start of the final month of this year's regular season, and there are just 39 games left to be played.
1600 Cardiff Devils vs. Dundee Stars
Cardiff host Dundee on "Kids' Day" at the Viola Arena where children are not only invited to the game, but several of them will be taking over key roles within the team and game day organisation!
That initiative aside, it's an important clash on the ice for the Devils who slipped back to three points off the lead when they went down in Nottingham yesterday. It's still not too much reason for the Devils to panic as they continue to have games in hand, however not picking up any points over a weekend at this stage of the season may make a few people a little nervous.
Dundee'\s remarkable post-Christmas form saw them jump into the playoff places last night. They are the fifth-best team in the league over the last 10 games, and won on the road in Sheffield a few weeks ago.
1600 Nottingham Panthers vs. Coventry Blaze
The best two teams in the league over the last 15 games face each other this afternoon at the Motorpoint Arena.
Nottingham have picked up 21 points in that stretch and are playing at home for the second night in a row. Their title hopes may have taken a dent last week, but if they can make it a pair of wins this weekend they'll keep pace with the chasing pack and be by no means out of the race.
Coventry's haul of 24 points form the last 30 is the league's top form and has seen the Blaze cement a place in the top five. They can go into fourth with a regulation win tonight as the team look to extend their streak to 15 games picking up at least a point. The Blaze's road record of 14 wins is also their best since 2010/11.
1730 Manchester Storm vs. Glasgow Clan
The other contender for 'game of the day' is Manchester hosting Glasgow which may just about do it for one team's playoff hopes.
Storm have managed to move four points clear in the playoff places, although they've played a game more, and have the league's joint-best home record in the last five games picking up nine points. A win here would move them six ahead of Clan who will only have seven games left to play after tonight. It wouldn't be mathematically certain, but that might, just about, be enough for Ryan Finnerty's side.
No teams has picked up fewer points in the last 15 games than Glasgow who have collected just eight of the 30 available. The purple army are six without a win and haven't managed a victory away from home since 4 January. Their last road win outside of Scotland was in Manchester on 6 December. With only six games to go, Clan need to find points pretty fast.
1800 Guildford Flames vs. Sheffield Steelers
Back on home ice after their first-ever win in Belfast, Guildford host a Sheffield team that they beat when the sides met in Surrey just a few weeks ago.
The Flames are all-but-confirmed in the top six this season but could still manage to finish a few places higher if they can go on a run to the end of the season.
Sheffield went three points clear at the top with last night's win and other results in their favour but the Steelers, who have been leading for most of the season, will know that could easily be cut down again if they aren't ready to go in Guildford. After a four-game streak where they didn't pick up a single point, the Steelers have now gone three unbeaten and have the best record of any team in the last 30 games.