Week 26: Starts Wednesday live on FreeSports
Photo: David Williams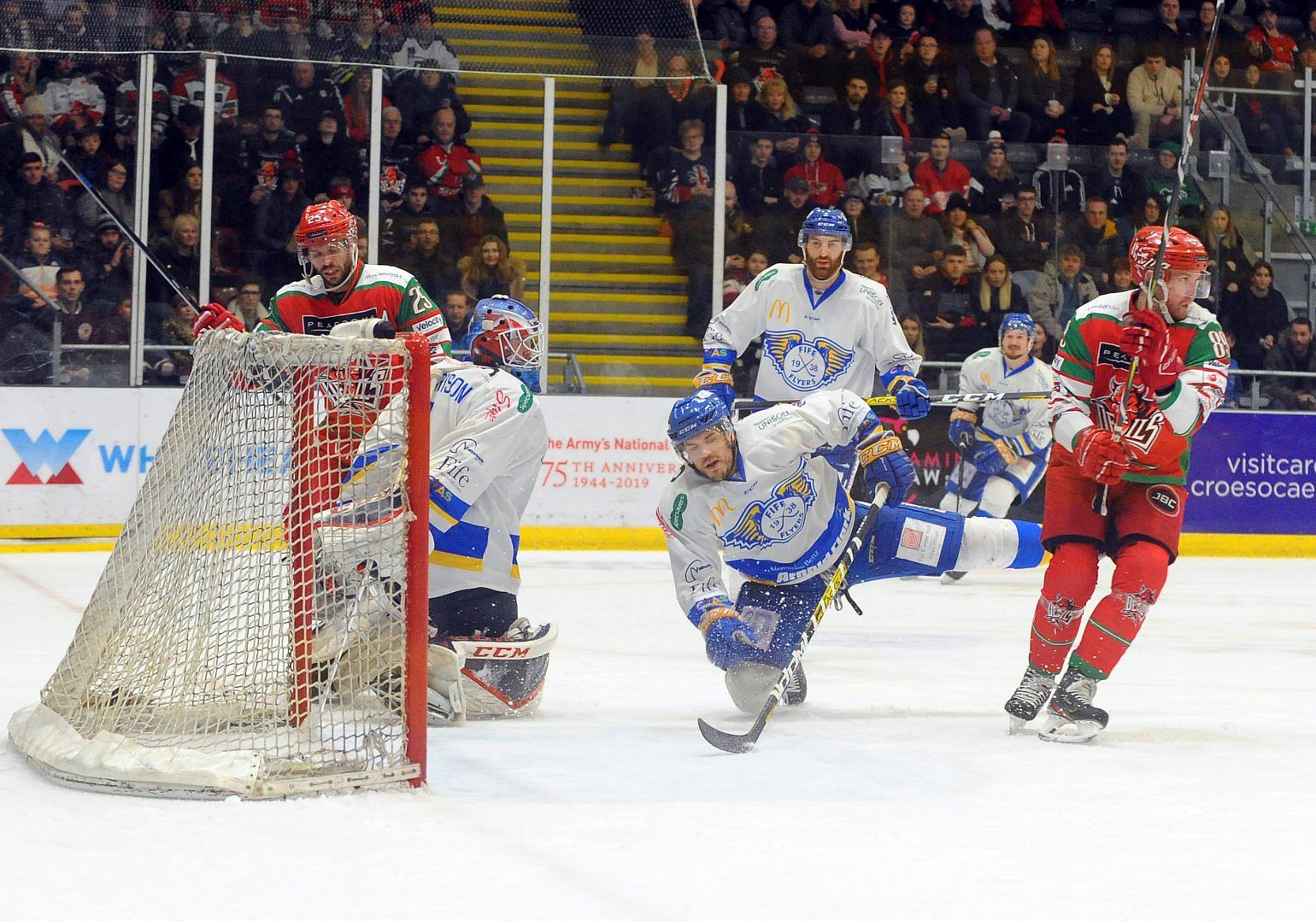 Week 26 of 31 in the 2019/20 Elite Ice Hockey League regular season starts on Wednesday night with three games - and one live on FreeSports.
Cardiff vs. Fife will be live on television from 1900 with Aaron Murphy, Paul Adey and Chris Ellis. Elsewhere that night Guildford host Belfast, and Nottingham travel up to Glasgow.
Saturday is the first full schedule of games for several weeks with all 10 teams in action on one night. Cardiff are back on home ice against Guildford, while Dundee host Fife in a crucial Scottish derby for both teams' playoff chances. Glasgow are home again this time against Coventry, while Belfast head over to Manchester. League leaders Sheffield will look to end a four-game losing run when they travel to rivals Nottingham Panthers in a clash that could have huge implications on the title race.
Sunday sees Sheffield host Belfast in the early game which is another important game in the league title battle, while in-form Coventry welcome Cardiff to the Skydome. Guildford host Nottingham in Surrey with the day's other game being a very important clash between Fife and Manchester.

Going into the weekend, here's how teams stack up for confirming their places in the playoffs:
Sheffield need one win, or Dundee to drop two points
Cardiff will qualify if they win all three of their games; or if Dundee drop at least a point and they win two
Nottingham can guarantee their playoff place by winning two games and Dundee losing in regulation
No other team can secure playoff qualification in Week 26