Tonight: Panthers host Flyers on Friday night
Photo: Panthers Images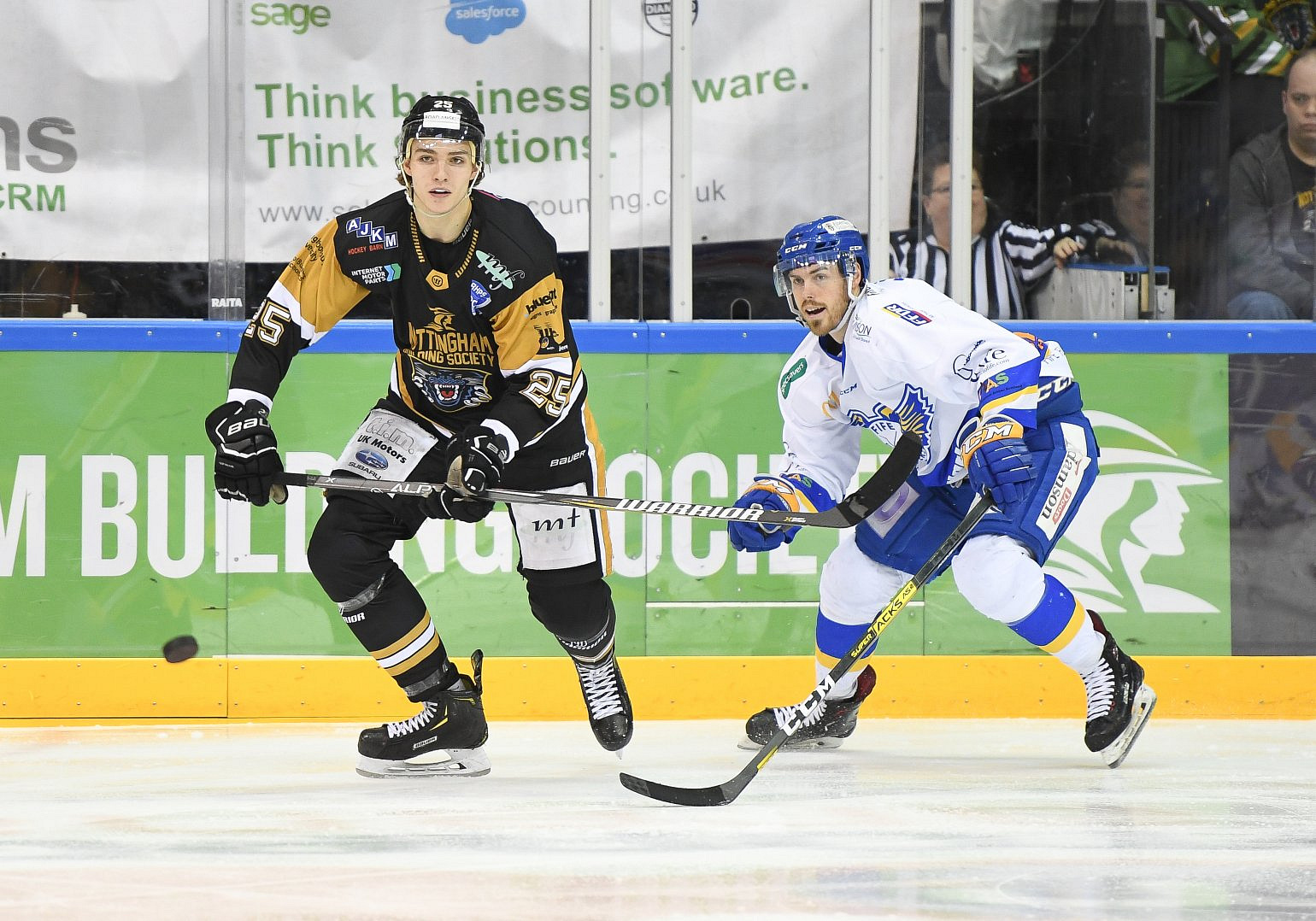 Nottingham Panthers play their second game of the week, and will be hoping to bounce back from Wednesday's loss in Manchester against a Fife Flyers team that took three of four points available last weekend.
The Panthers missed out on the chance to go third on Wednesday when they were defeated by the Storm in a shootout. A point behind Belfast but with a game in hand, the Panthers face the Giants on Sunday - a win tonight will put them above Belfast if only temporarily. If the Nottingham-based team are to have any hopes at winning a league title, they simply cannot afford to drop many more points in their remaining 15 games.
Fife may be rooted to the foot of the table, but a three-point weekend last time out brought them back to within six points of catching Dundee above them. That midweek win for Manchester, however, means the Flyers are nine points off making the playoffs with only 12 games left to play themselves. There is an ever-decreasing margin for error developing for the Kirkcaldy side.
"We got a point in Manchester but we have to do better and regroup for this weekend. We have 15 games left and we're fighting to get to the top - we have two home games now. Fife have been playing better and gave us some trouble the last time we played them. We have to get back to work now on our own ice." - Tim Wallace (Head Coach, Nottingham Panthers)
"Last weekend's points were important for the morale of the guys to finally break the run of results we'd had. We were perfect? No, but we showed glimpses of what we know we can do and how we need to perform going into this final run of games." - Todd Dutiaume (Head Coach, Fife Flyers)