Stars up pressure on playoff places
Photos: Derek Black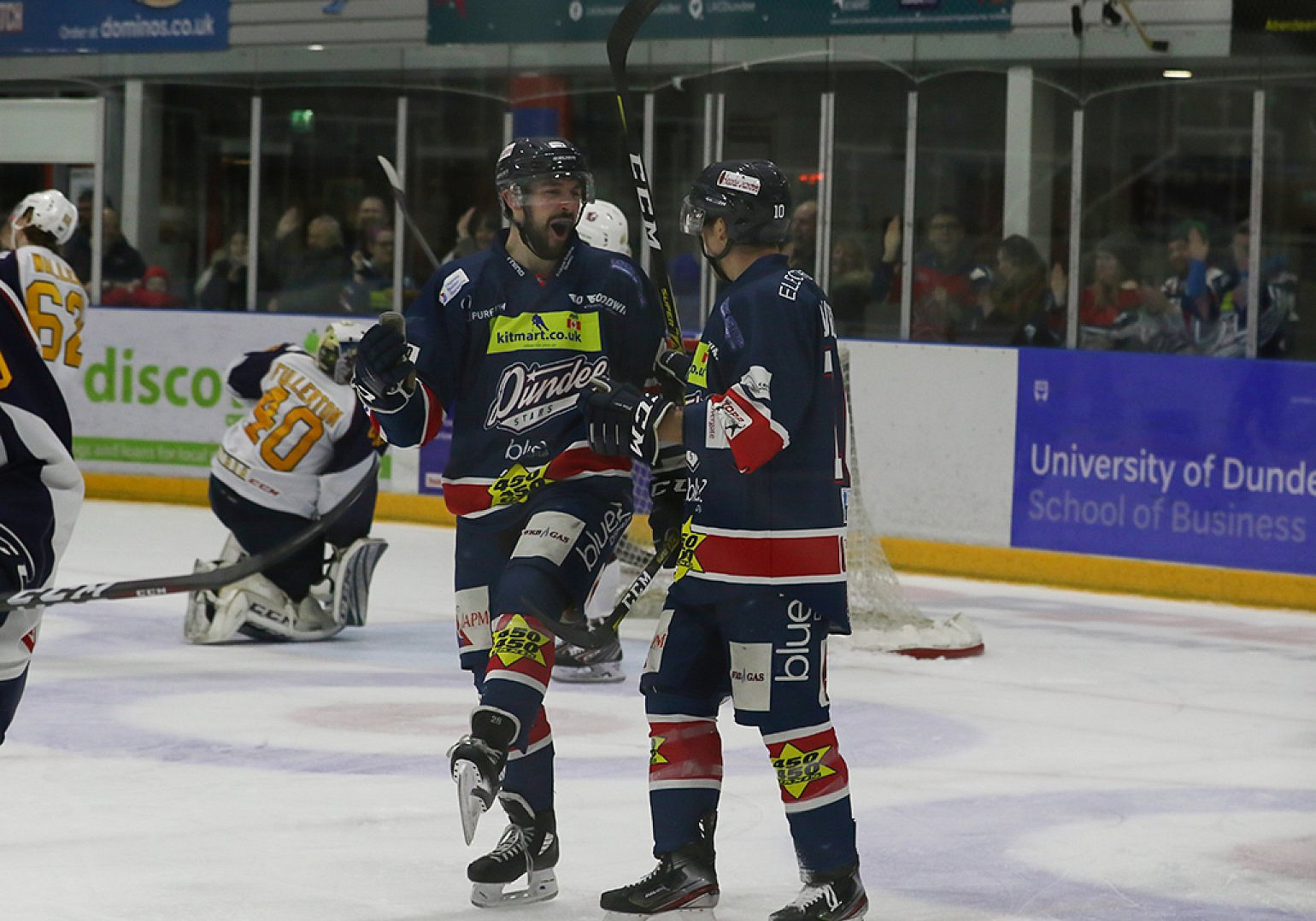 Dundee Stars responded to their derby defeat in Fife a day earlier by beating Guildford by the odd goal in seven back on home ice.
9:12 was on the clock when Matt Marquardt opened the scoring, and although the Stars levelled two minutes later through an excellent finish from Braylon Shmyr it was the Stars' captain who put his team back in front with 1:14 left in the period.
Shmyr got his and the Flames' second 1:56 into period two, but the Stars were back ahead with 30:07 played through Egils Kalns. Jamie Crooks tied things up for the third time at 32:49, but the hosts would lead at the ends of the period thanks to Brett Stovin.
Guildford pushed for the equaliser in the final session but couldn't beat Alex Leclerc again as the Stars held on for the win.
Gallery