Tonight: Blaze and Flames battle for fifth
Photo: Scott Wiggins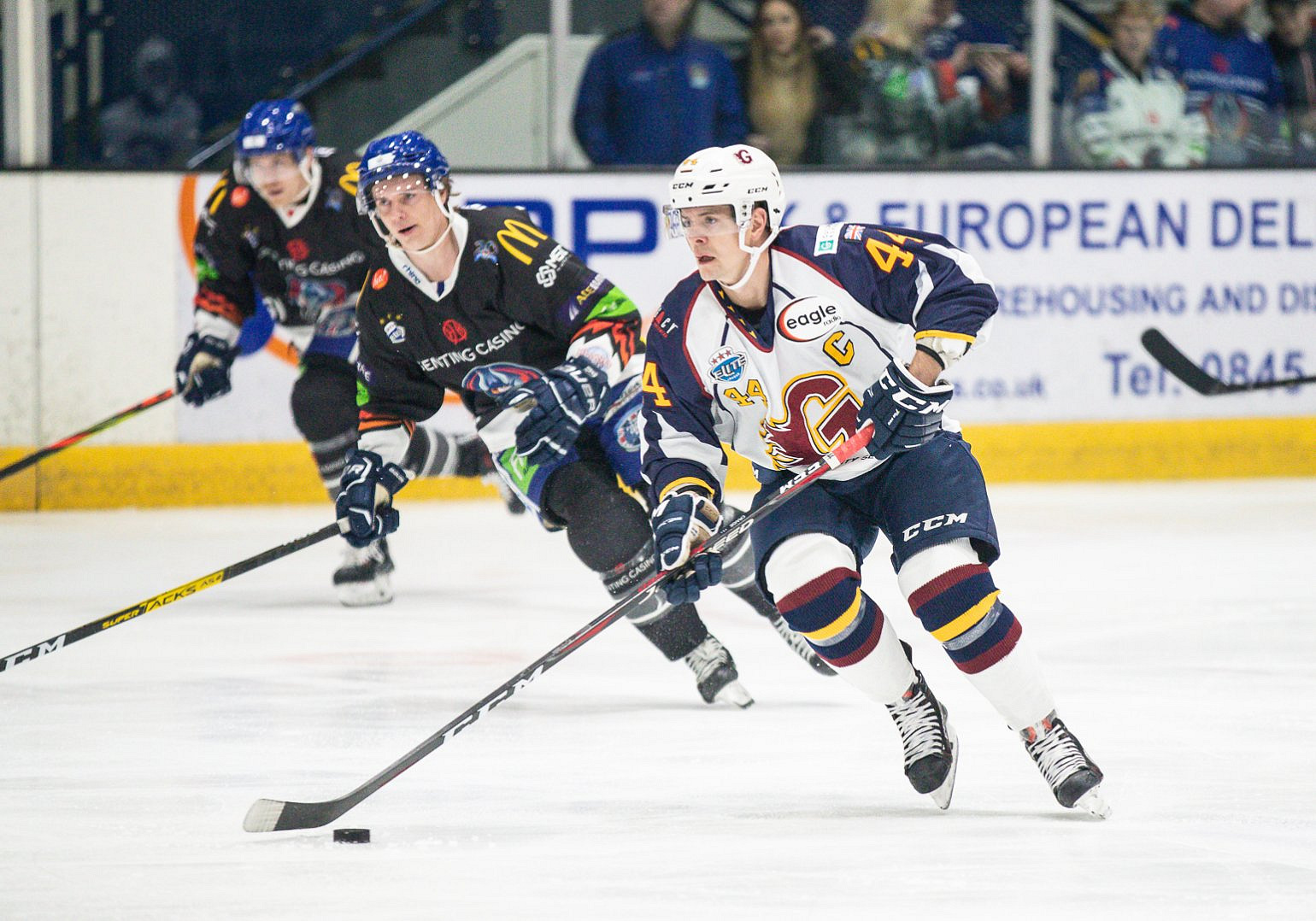 Coventry Blaze and Guildford Flames neet at the Skydome on Friday night with fifth place in the league table at stake.
While both sides will have ambitions to finish higher if they can go on a run until the end of the season, tonight's game sees the sides in fifth and sixth go head to head with only two points between them. 
Both the Blaze and Flames come off the back of four-point weekends last time out. Coventry's wins over Fife and Manchester kept them in the top five and mean they are the league's best team over the last 10 games. They've also still only lost one game by more than a goal since the arrival of CJ Motte in net. They will be without Luke Ferrara and Ross Venus who are on international duty.

Guildford had wins over Manchester and Sheffield last weekend to help them stay in touch with the top five, still with games in hand over the Coventry. Over the last five games, only the Blaze have picked up more points as Paul Dixon's side look to extend their run of three wins from their last four. Ben Davies is unavailable tonight as he's with the national team, while Steve Lee withdrew from the GB squad midweek but may also not play.
"We've had some good battles against Guildford this season. This is a big game for us with them being just behind us in the standings. We'll be without Ross Venus and Luke Ferrara who have both been great for us this year so we're going to need everyone to step up to help continue our strong recent form. It'll be key to stay out of the box as they have some really talented players but we're ready to leave everything out there as the only game we have this weekend." - Dayle Keen (Assistant Coach, Coventry Blaze)
"The Blaze absolutely blew us out of the water the last time we were in their building so certainly we are going back looking for a lot more than what we had against them just prior to Christmas. They are a very skilled offensive team. They can score goals in volume and they can score them in a hurry so we need to be attentive to what we are doing in our own end, but also make sure we play to our strength which is a good possession game and hope we can keep the puck away from them long enough to limit their damage and increase our own odds for success." - Paul Dixon (Head Coach, Guildford Flames)