Player of Week 22: Bobby Farnham
Photo: William Cherry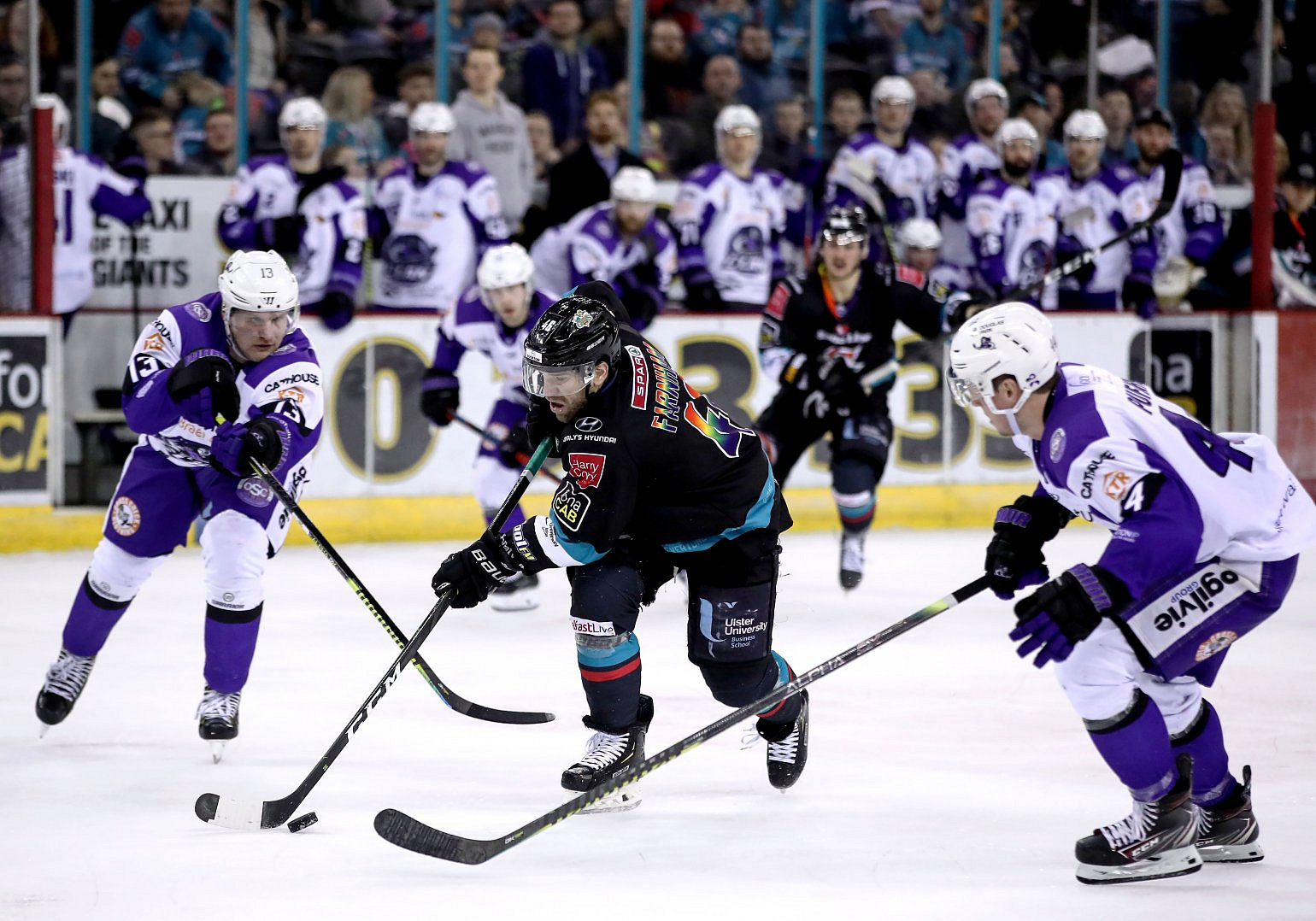 It was an excellent week for the Belfast Giants, who were in need of a four-point weekend to keep alive their chances of defending the league title. That came with wins over Glasgow and Guildford.
Scoring a goal and putting up five points overall saw forward Bobby Farnham chosen as our Player of the Week!
"It was a great weekend all around. We have a great room and we've been working toward getting better in a lot of areas as a team throughout the course of the season. I thought last weekend was a great step for us as we head into this stretch," began the 31-year-old. "It's always nice to contribute. Whether you end up on the scoresheet or not, everyone contributes in different ways a lot of times the smaller lesser contributions that don't show up on the scoresheet are the biggest differences in tight hockey games. We had a lot of those contributions last weekend as a team."

Farnham's goal in Guildford provoked a reaction from some of the Spectrum crowd that he was keen to respond to. "I'm an emotional player, I always have been. I often thrive off the fans whether we're on the road or at home," he explained. "At a lot of arenas in this league you can really hear the fans and what they say because of their close proximity to the benches. I just like to let them know they get me going."
The American arrived in Belfast after two seasons in the AHL - he'd also clicked up 67 games in the NHL as well. "After 7 years of hockey in North America, I definitely had a lot to acclimate to in the European and UK game. Whether it was the bigger ice or nature of several of the road arenas, there was an adjustment," said Farnham. "Also playing an energy type/agitator role at home with fewer minutes being played, I had to adjust to a much bigger and more offensive role for my team."
The Giants have been inconsistent this season. Despite that, they still find themselves in the mix for the league title, so what has the messaging been form Head Coach Adam Keefe? "He's told us to take care of what we can take care of. We have lots of hockey left and if we take care of business and play to our identity then we will be sitting where we need to be by the end of the season. There's a lot of belief in our dressing room and we have learned a lot from the adversity we've gone through this season. We're excited for a big final push."
That final push starts this weekend against Cardiff. "To say we're excited is an understatement. We can't wait to see our building and our fans on their feet this weekend. It should be a great atmosphere and we're ready to go!" Farnham concluded.