Tonight: Knockout action live on FreeSports
Photo: Panthers Images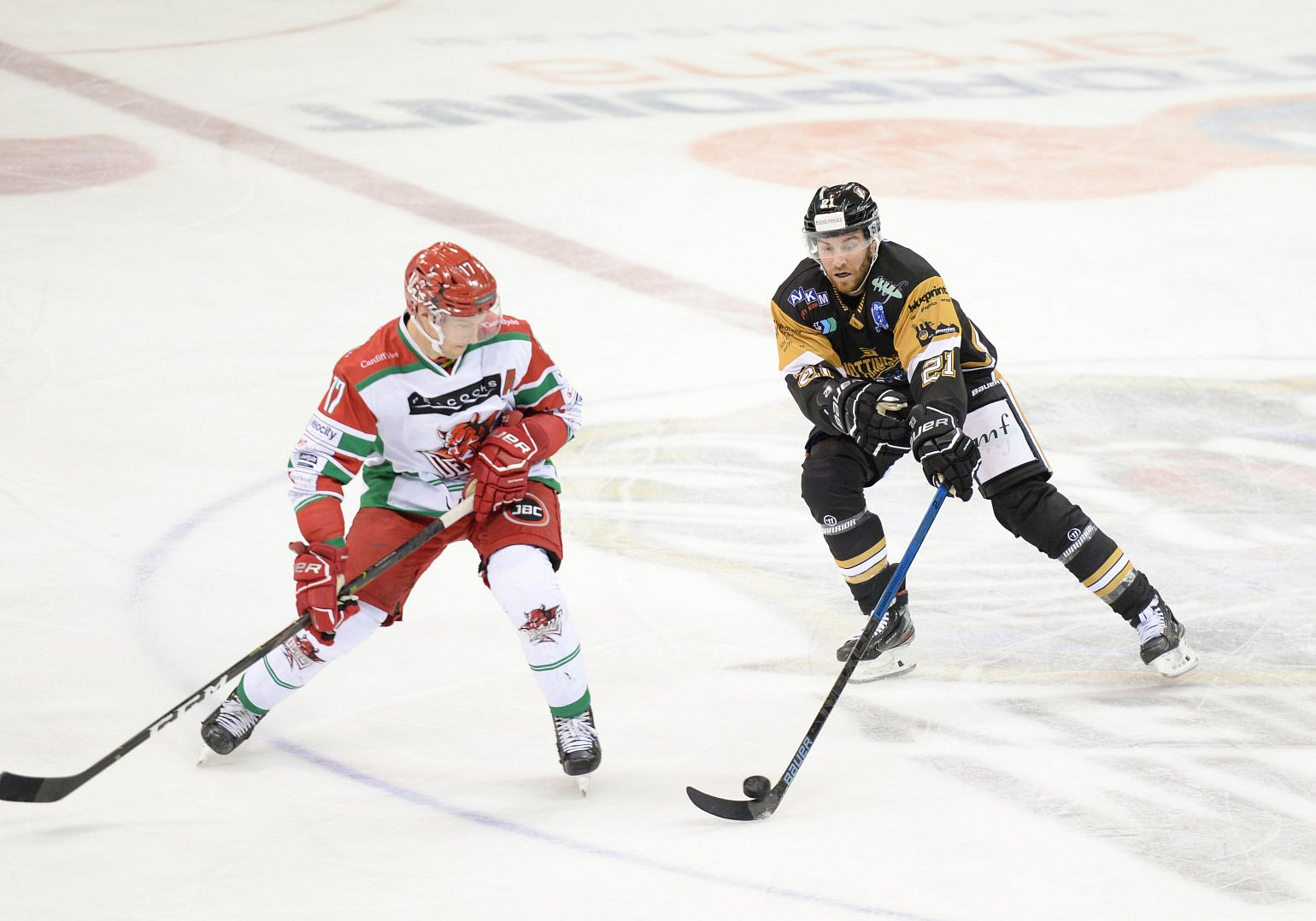 It's Challenge Cup Semi-Final Second Leg night this evening, and by the end of today's games we'll know which two teams will contest the final on 8 March in Cardiff.
1930 Nottingham Panthers vs. Cardiff Devils (Agg.: 5-5)
It really is winner takes all in Nottingham tonight with the Panthers and Devils locked in at five each after three periods. There are no complicated calculations needed here - whoever wins on the night, whichever way they do it, will go through to the final.
Cardiff's Sunday night win against the Panthers was their first on home ice this season, but the Devils do have the slight advantage in having won the only competitive meeting in Nottingham this season  5-3 back in October.
"It just comes down to what we bring to the table, digging it deep and wanting it more. We need to stay confident - the past weekend was a little blip but we've been playing good hockey and need to be ready to go again." - Tim Wallace (Head Coach, Nottingham Panthers)
"It's going to need a big, full 60 or more effort tonight. We know Nottingham have a very deep team that can cause us lots of problems but if we want to get back to the cup final then this is what it takes. None of us enjoyed not being in it last season and we want to make sure we're there this time." - Andrew Lord (head Coach, Cardiff Devils)
1930 Sheffield Steelers vs. Glasgow Clan (Agg.: 5-1)
It's most definitely advantage Sheffield heading into their home leg of this series. The Steelers have won all five of the teams' recent meetings and have scored at least as many as that across those games as well.
Glasgow got a much-needed win on Sunday against Fife and going in four goals down don't really have much to lose. They have won in Sheffield this season and if they can get ahead in the game then who knows what can happen. Sheffield fans will no doubt remember their big aggregate lead over Cardiff disappearing a few seasons ago and are all too aware that it can happen.
"We've had several games with Glasgow this season where we've pulled away in the third period, so we know that they are a dangerous team that can really cause us problems. The aggregate score gives us a bit of breathing space, but we want to make sure we win the game on the night." - Aaron Fox (Head Coach, Sheffield Steelers)
"We won in a battling way at the end of a three in three on Sunday and we have to look forward to this. Sheffield have given us a run for our money this season but at times we've outplayed them for 40 or so minutes. We're the ones that have to throw it at them and dig deep." - Zach Fitzgerald (Head Coach, Glasgow Clan)