Player of Week 21: Tomáš Duba
Photo: Dean Woolley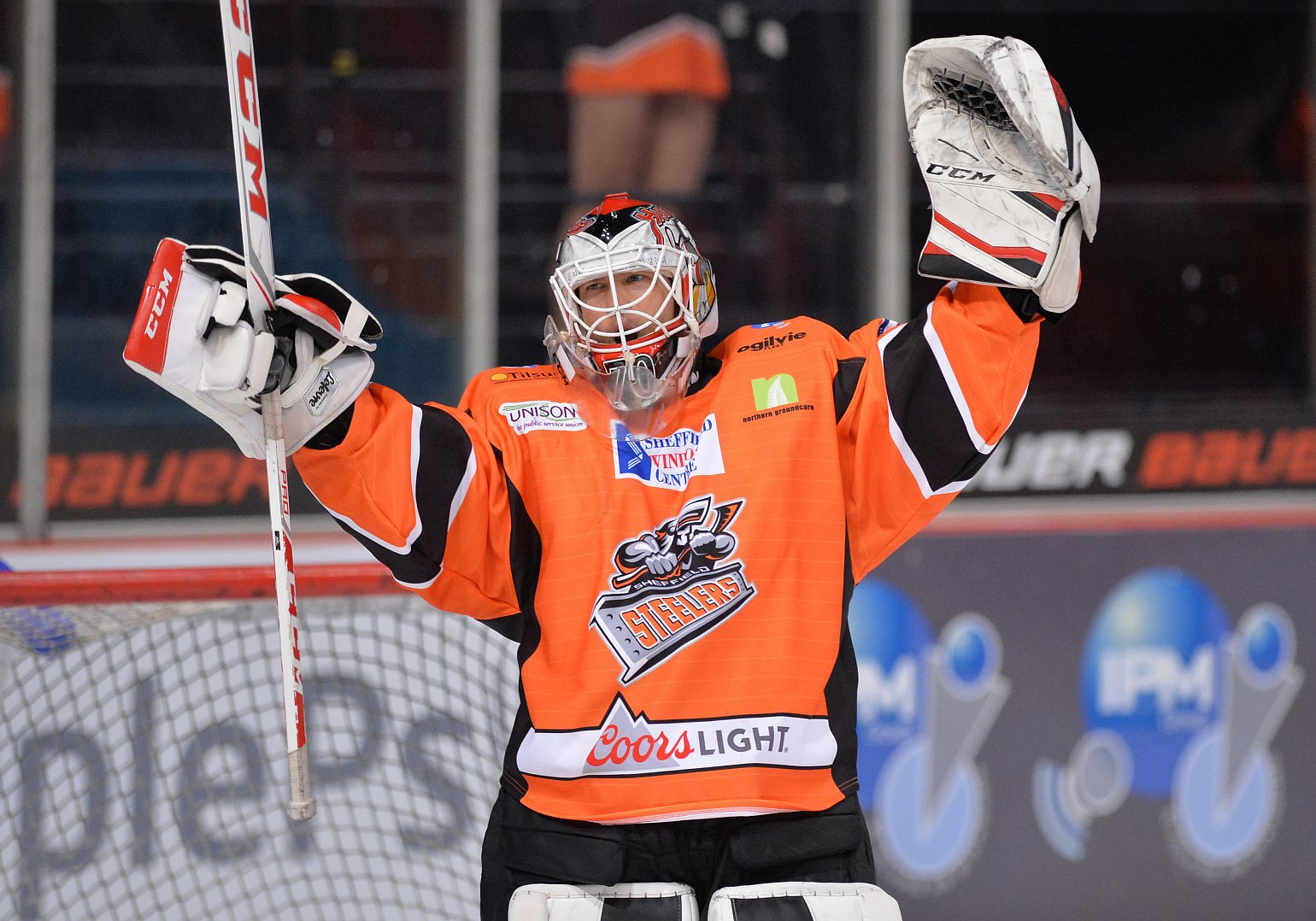 Three wins for Sheffield Steelers in Week 21 saw them take a foothold in the Challenge Cup Semi-Finals against Glasgow, and edge out to seven points clear at the top of the Elite League after victories against Cardiff and Belfast.
Backstopping the team to those wins, and conceding only six goals off 94 shots, sees netminder Tomáš Duba chosen as our Player of the Week!
"It was quite a big, important week for us and we managed to win all three games which we're all really happy about," began the Czech goalie. "It's been a fun few last weeks. I think as a team we're quite on fire and we're all enjoying our hockey at the moment."
Duba arrived in Sheffield over the summer with playing in the Elite League something still on his radar. "I was searching for a new league and somewhere with new motivations, and the Elite League was on my wishlist so I got in touch with Aaron Fox. Sheffield are one of the top teams and I figured it might be a good option for me," said the netminder. "I love to travel and experience new things, and was thinking where I'd played already and therefore where was still an option. I'd heard good things from Jonas Rönnberg who said the Steelers have a really good fanbase, so I made my decision. As I explained to my wife, it was something I'd wanted to do for a few years!"
And that fanbase in Sheffield has certainly taken to their Czech stopper! "You hear stuff, but when you see something with your own eyes it's quite suspriring. It's really very special to play home games with so many people behind you," said Duba, who also has his own chant. "This surprised me a lot, it started almost in the exhibition games that people liked how I play. I'm just trying to do my job and help the team, but the fans have really responded and are cheering for me every game which is great."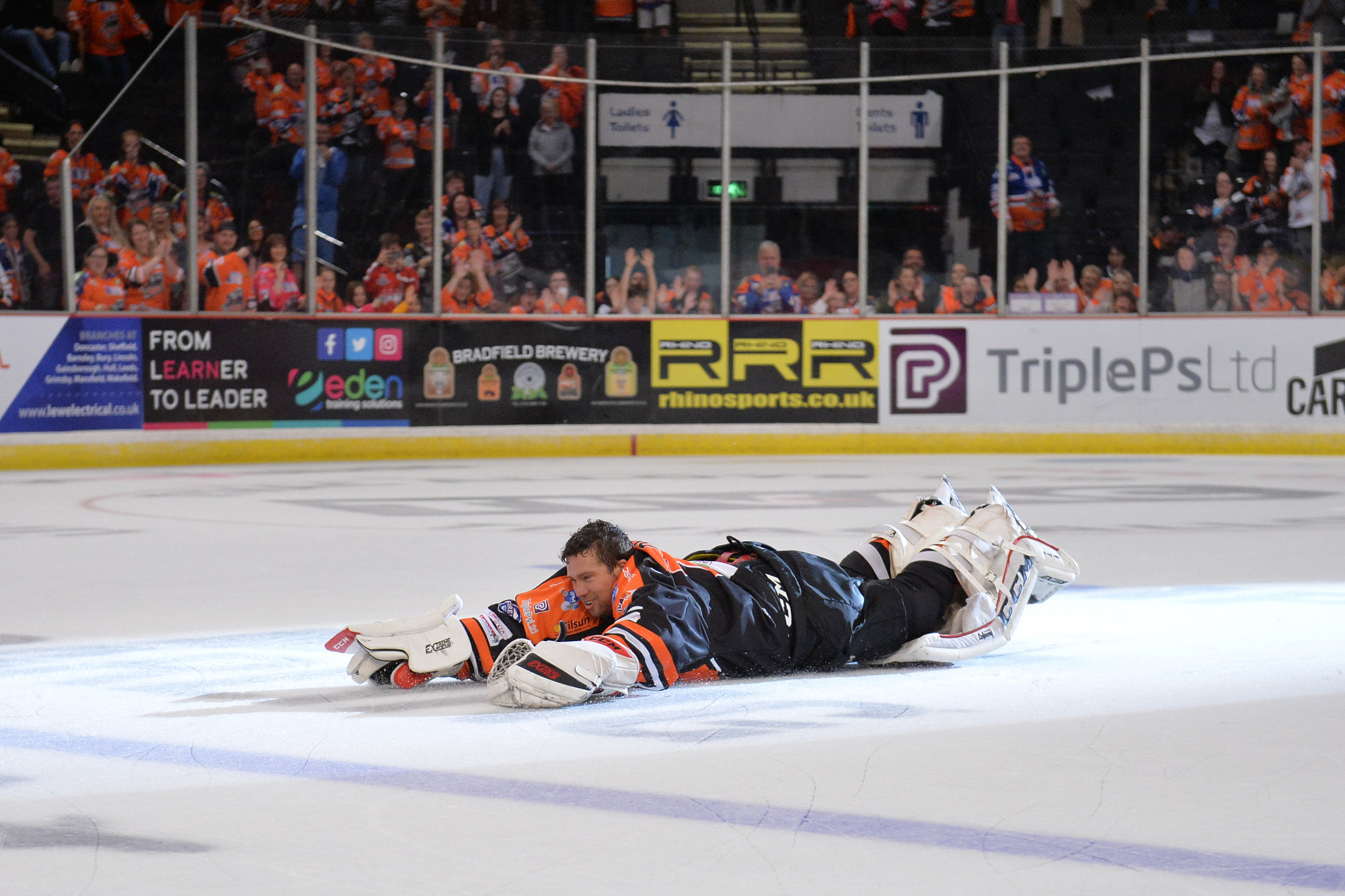 Duba was signed to play with fellow Czech Pavel Kantor, who has subsequently been released. At 38, did he expect to be playing so many games this season? "For sure, not really. The plan was that there would be two of us here and we'd rotate depending on who was doing well. I had a good run for a few weeks and in the end they decided to let Pavel go so he could get more ice time. I've ended up playing on my own until now together with my British colleagues," he explained. "Sometimes I do think 'this feels good, I've still got it at my age!', but of course other days I've pretty tired and exhausted, especially when we play three games in a week. But the wins help!"

A lot has been made of the Steelers attacking options this season. They lead the league in average goals for per game, which Duba says can make his job easier. "It can be sort of a relief for a goalie to know that if we give up three or four then we do have the firepower to score five or six ourselves, but it doesn't change my job," he said. "I try to keep the team in every game we play, most of the time it works out but of course there are games when it doesn't."
These recent wins extended the Steelers lead at the top of the table. With less than 100 games to go across the league, does the team's mindset change to realising that a trophy is now a possibility? "I think until now we've definitely been taking things with the one game at a time mentality, but of course now we do feel like we're on a run for something - but that just gives us extra motivation," explained the Czech, who won a championship with Sparta Prague in 2007. "That was an unreal season and the whole playoff run was just unbelievable. Back home the playoffs are the most important thing, but obviously here it's the league that matters the most. To be honest, it's like the longest playoff series I've ever played - you just can't take a day off at all and you need to win the next game. It's much easier to win one than 54!"
Finally at age 38, Duba sees himself as one of the few standings from the players he grew up with. "Most of my friends are already coaching and managing, it's just a few of us hanging on like me!" he joked. "From my youth team, it's Tomáš Plekanec and Martin Erat still playing now, but if we look at Jaromír (Jagr) then we all have quite a few more years left in us!"