Two games on Sunday
We have a Scottish derby, and a reverse league fixture tonight.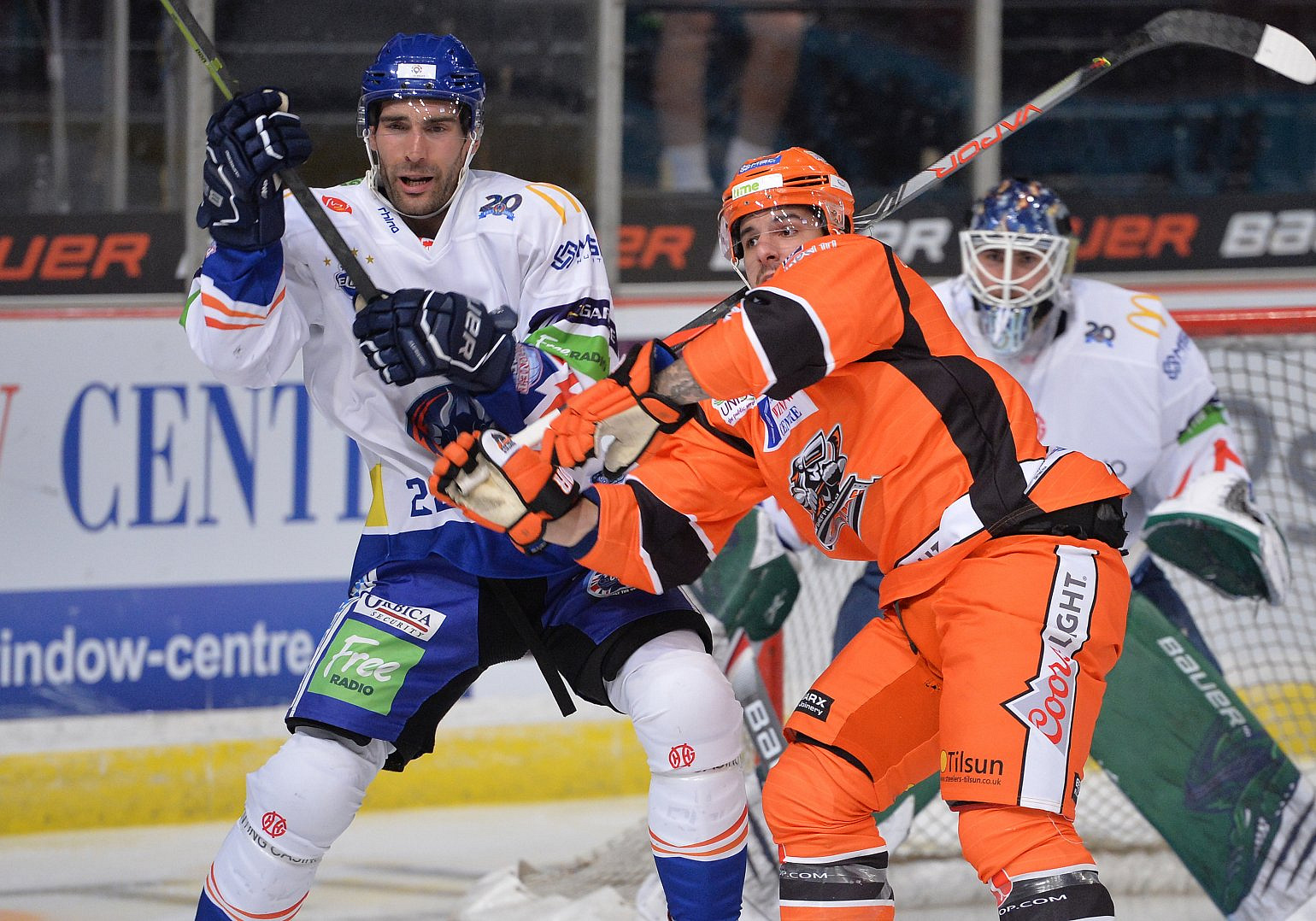 Just two games this Sunday evening across the Challenge Cup and Elite Ice Hockey League.
1700 Dundee Stars vs. Fife Flyers
Dundee host Fife in the Challenge Cup, less than 24 hours after both sides played for the first time this week.
The Stars have two wins form as many games in the cup after wins over Glasgow last weekend, but suffered defeat for the first time this season last night in the league as they went down 3-1 in Manchester. Fife were beaten by the odd goal in five on their home debut yesterday, but will look to get on the board in the cup this evening.
"I am excited, obviously I don't really know what to expect but after talking to the team owners, Omar, and some of the guys that were here last year, it is supposed to be a special night and the fans are pretty crazy. In Glasgow, I wasn't really sure what to expect and to look up and see our fans in that whole section in the corner there, it actually gave us some energy. At home on Sunday, the crowd were awesome and I am excited to be playing in front of those crowds in Dundee." - Elgin Pearce (Forward, Dundee Stars)
"Going into Dundee is always a challenge for any team, and this season they seem to be well rounded, fast and explosive offensively, and we will have to be at our best. It is good to see all Scottish teams can put competitive teams together and go out and have a chance of winning each night." - Todd Dutiaume (Head Coach, Fife Flyers)
1730 Coventry Blaze vs. Sheffield Steelers (Webcast)
Coventry and Sheffield shared ten goals less than 24 hours ago in Yorkshire, and now do it all again after the Blaze came from two behind to take a 6-4 win.
The win gave Coventry the perfect start to their new season, but now the Blaze will look to make it a perfect weekend as they play the first league game in front of their own fans. For Sheffield, it's now two straight defeats following last Sunday's loss in Nottingham, in which they've conceded 11 goals.
"We're not satisfied with just winning in Sheffield this weekend, although we were obviously very pleased with the result. We want to come back into our barn now and carry the momentum forward." - Danny Stewart (Head Coach, Coventry Blaze)
"A couple of bad reads and decisions ended up in goals last night. We are creating a lot of offense at the moment, but have to make sure that all five guys on the ice are ready to buy in defensively as well." - Aaron Fox (Head Coach, Sheffield Steelers)