Player of Week 19: Kevin Dufour
Photo: Derek Black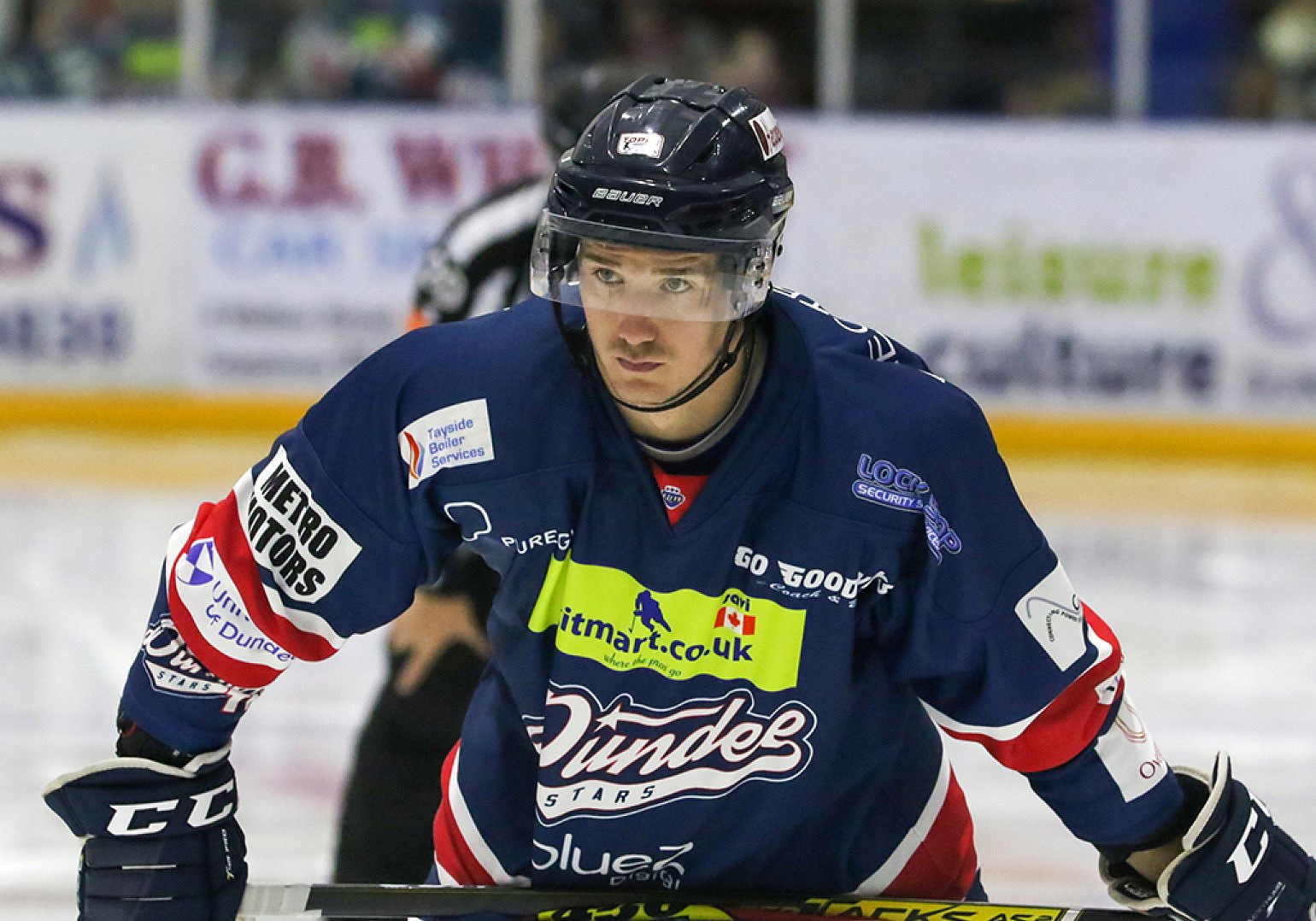 It's been an excellent run for Dundee since Christmas. The Stars won both rivalry games against Fife before beating Belfast, Guildford and picking up a point in Nottingham - their only loss was at home to the Giants. In Week 19 Kevin Dufour hit seven goals and grabbed an assist, and for that he was chosen as our Player of the Week!
"I think we've played really well after Christmas. We'd talked about pressing the reset button and effectively looking at every game as a playoff one. We started adrift of the other teams and need to get points on the board to make sure we're in the playoffs," said the forward. "The new guys have helped, but our team is really close to each other right now - the players that have come in are good players and good people, too. Their arrival maybe made the rest of us realise that we need to perform better."
Dufour did something special in Week 19 by hitting two hat-tricks! Was it something that he'd done before? "No, actually these were my first two professional hat-tricks!" revealed the 27-year-old. "My last hat-trick was in my senior college year in the playoffs and was pretty special, but since I've been playing professional hockey I'd not managed to score one. The first against Belfast felt pretty good and it was nice to do it, but making sure we win games is always the priority. If I can contribute to that then all the better."
The Stars hit a poor run of form in December which saw them slip down to nine points adrift of the playoff places. "Some of those games our work ethic was there but we were making mental mistakes: giving the puck away or losing our player when we shouldn't - and those caught up with us. Everyone on the team cares though and was working hard in practice to focus on taking away those mistakes," said Dufour. "Since Christmas, we have played much more as a unit and I think it's showed in the results we've had."