DeLuca voted Player of the Week
Photo: Dean Woolley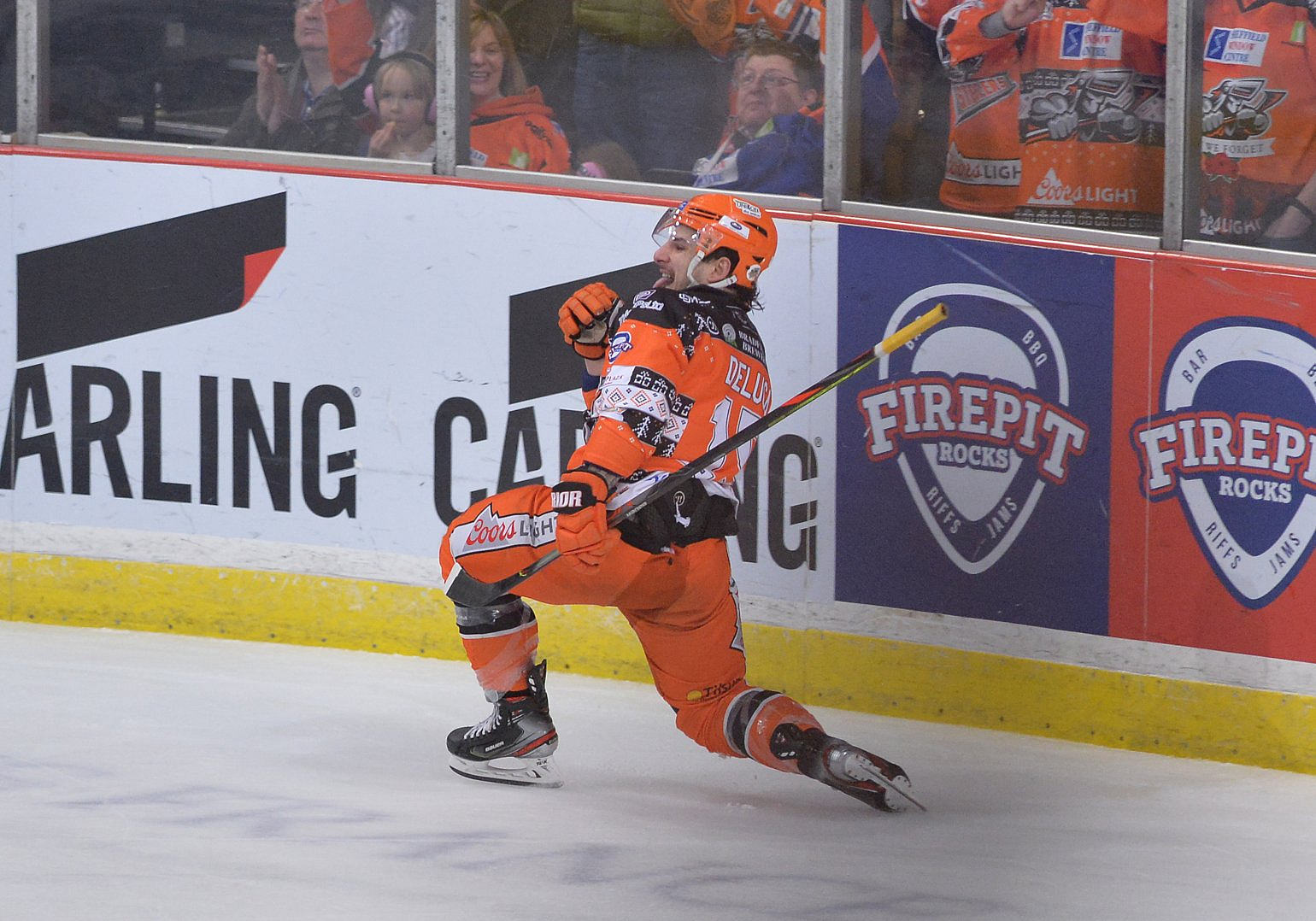 It's pretty special to score four goals in one game. Both Anthony DeLuca and Sam Herr did that during their Boxing Day games for Sheffield Steelers and Nottingham Panthers respectively. 
With little to choose between the two, we put it to a vote of Elite League fans to decide who should be chosen as Player of Week 18. The results are in, and with 2,188 votes cast Anthony DeLuca is the winner of the Week 18 award!
DeLuca didn't just score four goals in the Steelers' 7-0 win over Manchester - he also assisted on the other three! Away to the Storm two days later, DeLuca also managed another goal.
It'll be over to you again to choose the Player of December later this week.