Week 15: 11 games over 4 nights
What's coming up this week?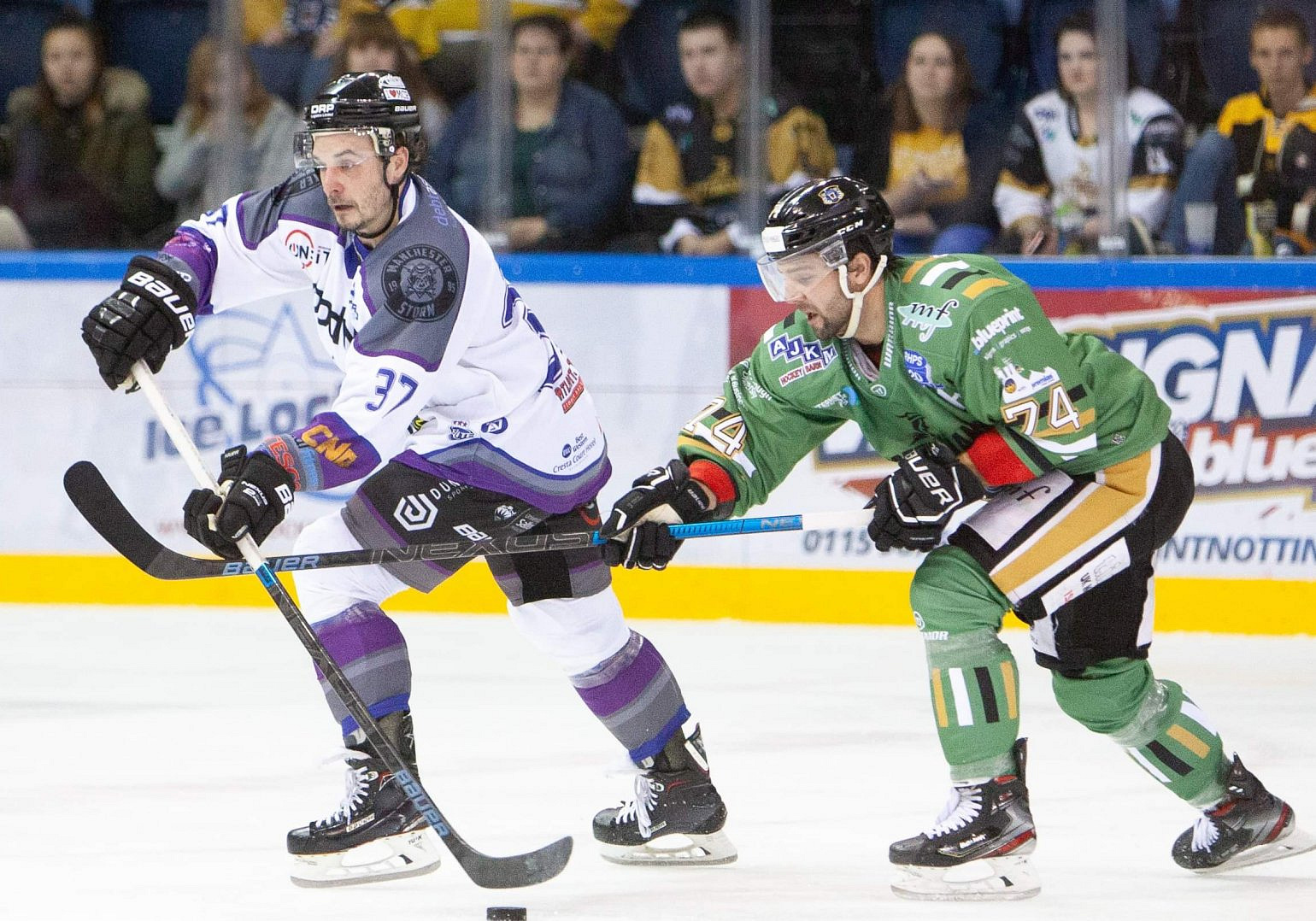 We're into December in the 2019/20 Elite Ice Hockey League season and there are still only 11 points between being outside the playoff places or leading the league! How might this week's games change that? Let's have a look at what's coming up.
Wednesday
The lone Wednesday night game is in Nottingham where the Storm visit for the third time this season - but first in the league. The Panthers could go fifth five with a point, while a win would bring Manchester into the playoff places, so there really a lot to play for.

Friday
Friday night has a pair of games affecting each end of the table. Sheffield head over to Belfast for the first of two back-to-back games against the Giants. The Steelers lead their hosts by four points at the top of the table, but that could all change if they don't pick up points in Belfast. In Manchester, Glasgow are the visitors to the Storm Shelter looking to end of a run of three straight losses. 
Saturday
Manchester play their third game of the week with a visit to Guildford on the day's earlier start. An hour later things begin in Glasgow who will be hoping for revenge against Cardiff, while Belfast and Sheffield meet for Part Two. There are also some derby games as Scottish rivals Dundee and Fife clash, while Midlands teams Coventry and Nottingham meet at the Skydome. 

Sunday
The week ends with three games across Sunday. Guildford head up to Nottingham for a preview of their Challenge Cup Quarter-Final tie, Coventry make the long trip up to Dundee, while Cardiff continue their double-header north of the border in Fife.