Devils into Continental Cup Final
Photo: Cardiff Devils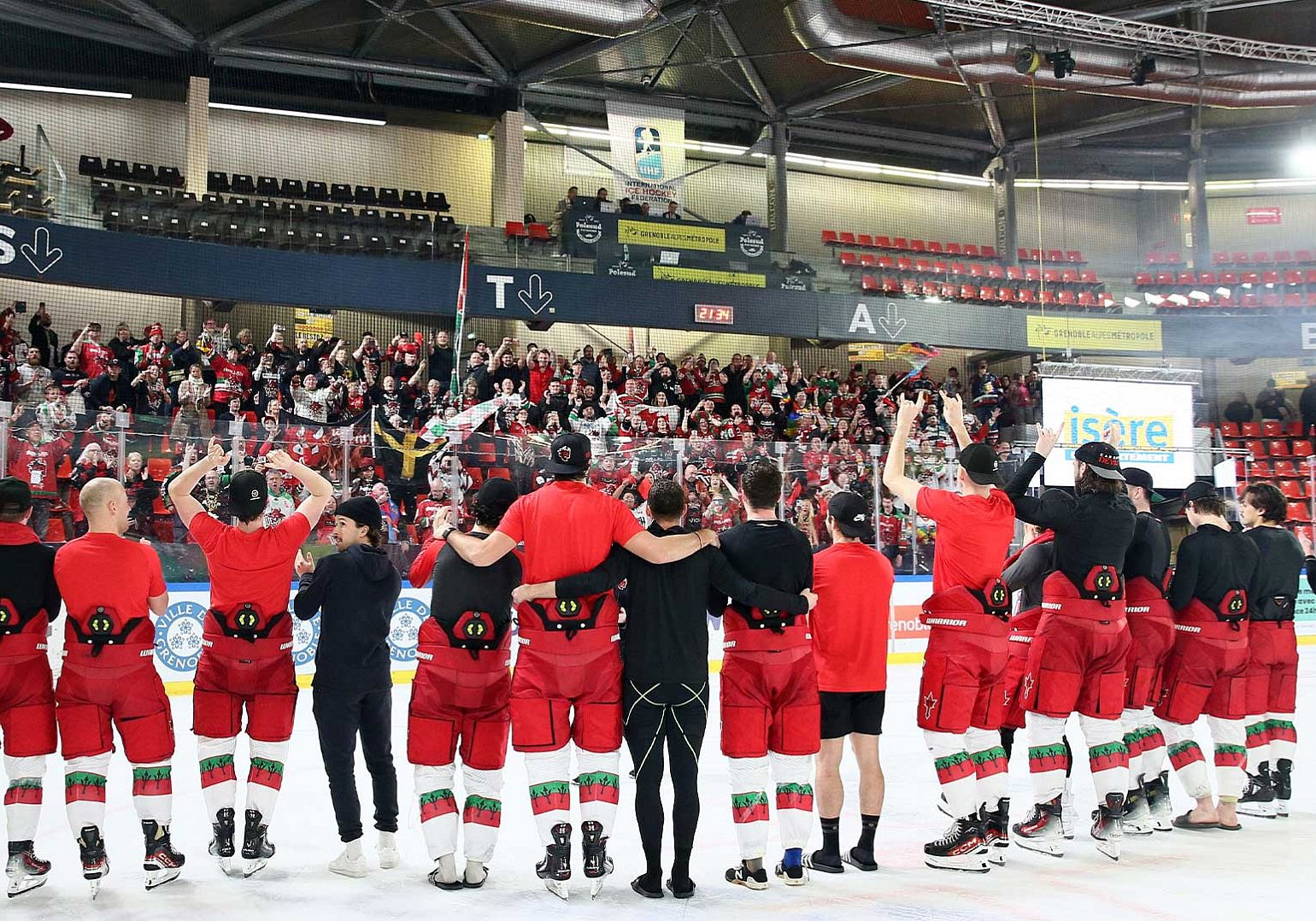 A one-goal win over hosts Grenoble was enough to put Cardiff Devils into the 2024 IIHF Continental Cup Final on Sunday evening.
The Devils faced the hosts knowing that any results other than a regulation defeat, which would have opened up a complex three-way tie-break process, would see them into the final stage. Justin Crandall scored the only goal of the game 1:13 into period two, sending the Devils through.
Earlier in the day, Nomad Astana beat Zemgale Jelgava of Latvia to advance with a perfect record.
In Group F, GKS Katowice (Poland) and Herning Blue Fox (Denmark) advanced from the four-team group in Cortina. They will join the Devils and Nomad in the final round in January, the location of which is to be decided shortly.