Stars come from behind to beat Flames
Photo: Derek Black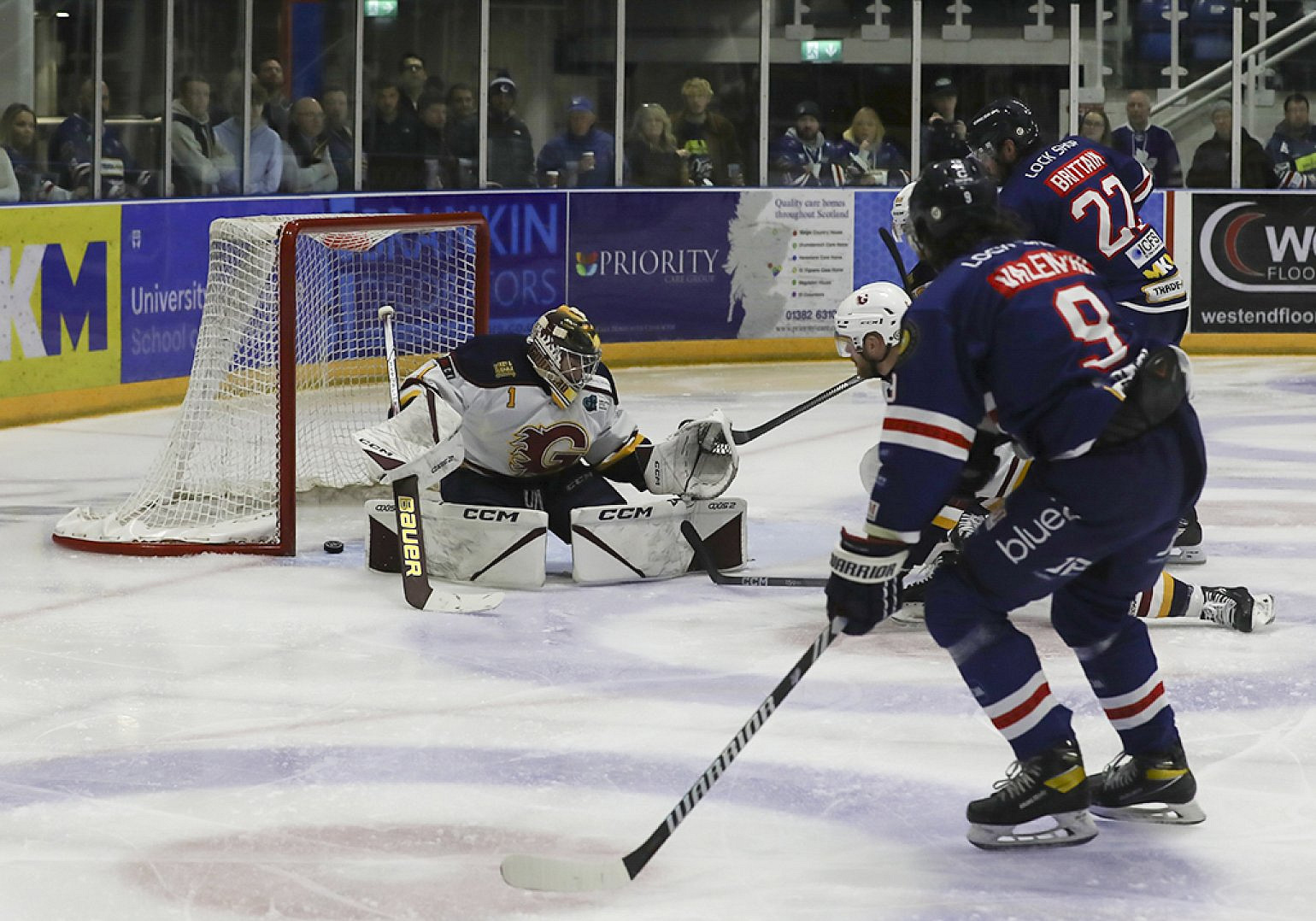 Dundee Stars came from behind twice en route to beating Guildford Flames by the odd goal in nine onSaturday night.
Guildsford, who took a point in Glasgow on Friday night as part of their double header in Scotland, were ahead at 10:09 through Matt Alavaro's only goal of the opening period.
64 seconds into period two, Ryan Tait's shot trickled over the line off Kevin Carr's shoulder to double the visitors' lead. Josh Brittain got the Stars back in the game with a wonderful solo effort at 24:56, taking the puck into the Flames' zone, behind the net, and then firing home from the point. A little over two minutes later, Ryan Valentini's pass was deflected through Taz Burman's five-hole by Braldey Lalonde to tie the game.
However, Lewis Hook put the Flames back ahead at 26:28 - the period's third powerplay goal - before Drydn Dow one-timed a Brent Beaudoin pass into Burman's net at 28:37. The period's goal frenzy was rounded off by Jonathan McBean getting on the end of James Phelan's shot at 35:43 to put the Stars into the lead.
Persistence from Brendan Harms forced a turnover and allowed Valentini to put the Stars 5-3 up 9:25 into period three, and although Austin Glover pulled one back for the Flames with 54 seconds to go it wouldn't be enough as the stars held on.