Flyers tie with 1.9 seconds left, win in OT
Photo: Scott Wiggins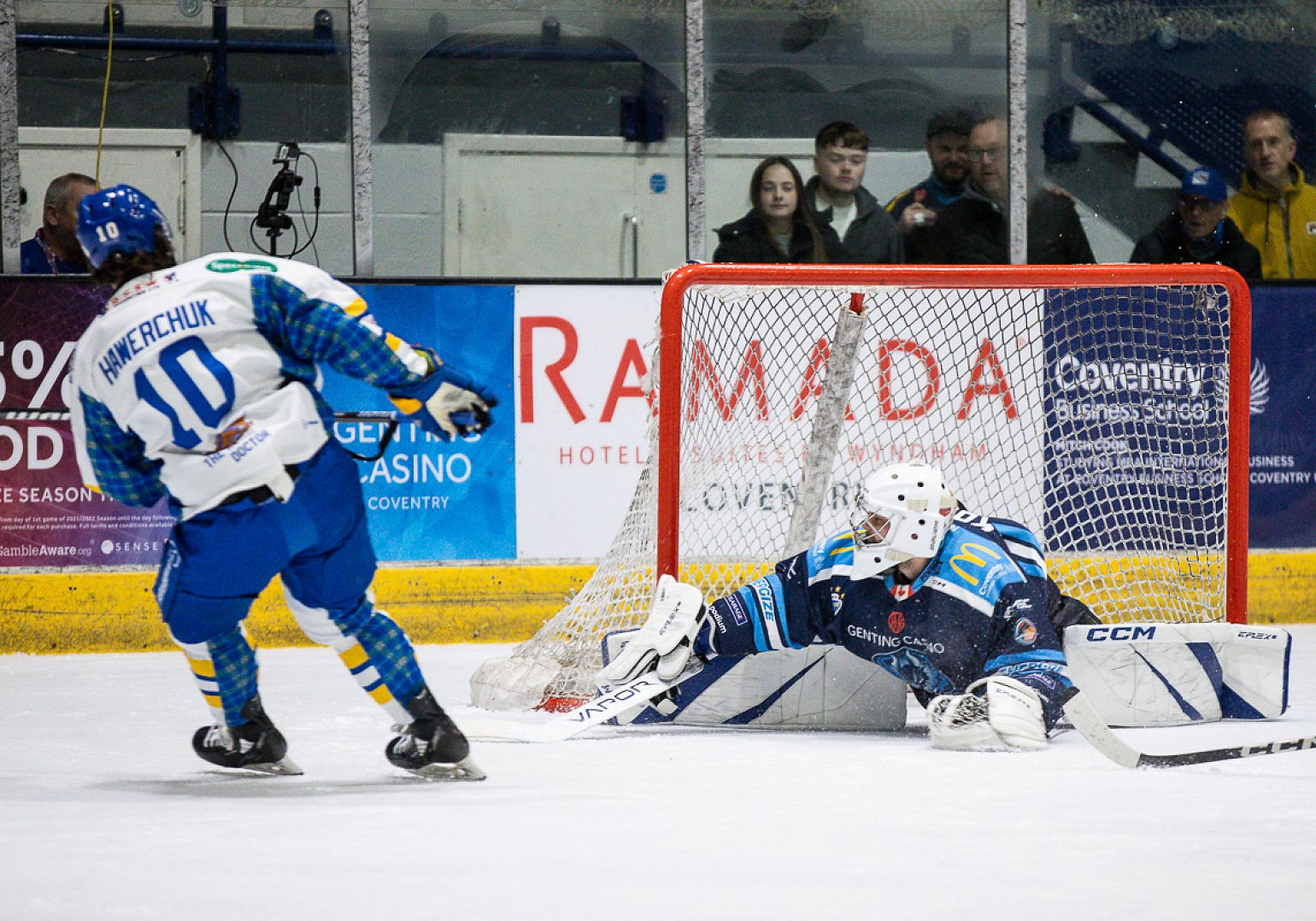 Troy Lajeunesse tied the game with 1.9 seconds remaining and Collin Shirley hit the overtime winner as Fife Flyers scored three straight goals to come from 3-1 down and beat Coventry Blaze 4-3 OT at the Skydome.
It took Coventry just 20 seconds to go ahead on home ice against the Flyers through JD Dudek, who came from behind Shane Owen's net into the slot and fired high past the Fife goalie. The visitors levelled shorthanded when the returning Teemu Pulkinen's pass across the slot landed perfectly on Ben Hawerchuk's stick to fire past Taran Kozun at 14:14.
Danny Kristo scored the only goal of period two with a lovely deke and wrist shot high into Owen's net, giving the Blaze the lead back at 37:11. Alessio Luciani extended that at 46:34 with a. bizarre goal that seemed to be thrown into the net by a Fife defenseman trying to clear the puck.
The Flyers were back in things inside the final nine minutes through Johan Eriksson at 51:03, although the Blaze should have put the game to bed with a couple of chances in the closing stages. A defensive zone restart with 10 seconds left looked to have finished the Flyers off, but they won the faceoff and moved the puck quickly up ice leading to Troy Lajeunesse wristing home off a Collin Shirley pass with 1.9 seconds remaining.
Shirley then hit the overtime winner 15:54 into the bonus period to round off a memorable Flyers comeback.