Saturday: 3 league fixtures
Photo: Dean Woolley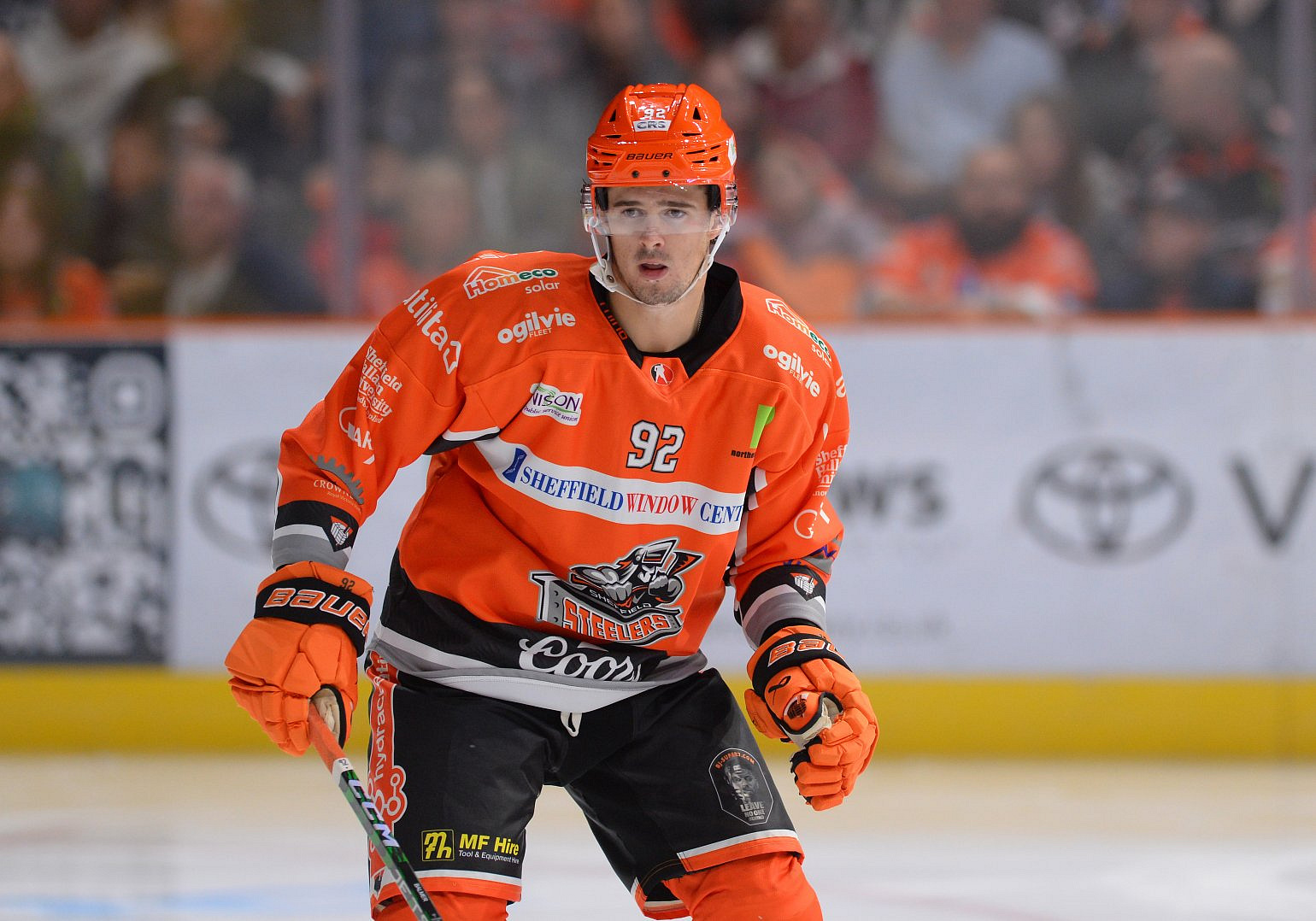 Six teams are in league action on Saturday night of Week 9 in the 2023/24 Elite Ice Hockey League season.
The game's arguably biggest clash sees league leaders Sheffield Steelers host defending Grand Slam champions Belfast Giants from 7pm. The hosts lead the Giants by four points and have played one game fewer so far this season. Belfast have lost four of their last five games and were beaten twice last weekend. Sheffield have not lost since 1 October.
Click here to watch Steelers vs. Giants.
In Coventry, Fife Flyers are the Blaze's guests in what will be a battle between the teams currently occupying the last two positions in the league. Blaze have six points from eight games, while the Flyers are two ahead but have also played two more games. Fife came away 6-4 winners when the sides met in Coventry at the start of October, and the sides will meet again on Sunday in Kirkcaldy.
Click here to watch Blaze vs. Flyers.
Guildford Flames continue their Scottish double-header in Dundee after a visit to Glasgow on Friday night. The Stars parted company wit forward Johnny Walker midweek, looking to extend their run of two straight wins and four out of the last five. Guildford saw their unbeaten run go on Friday night with an overtime defeat in Glasgow, but the Flames have still gone five games without losing in regulation.
Click here to watch Stars vs. Flames.