Friday: Clan host revitalised Flames
Photo: Al Goold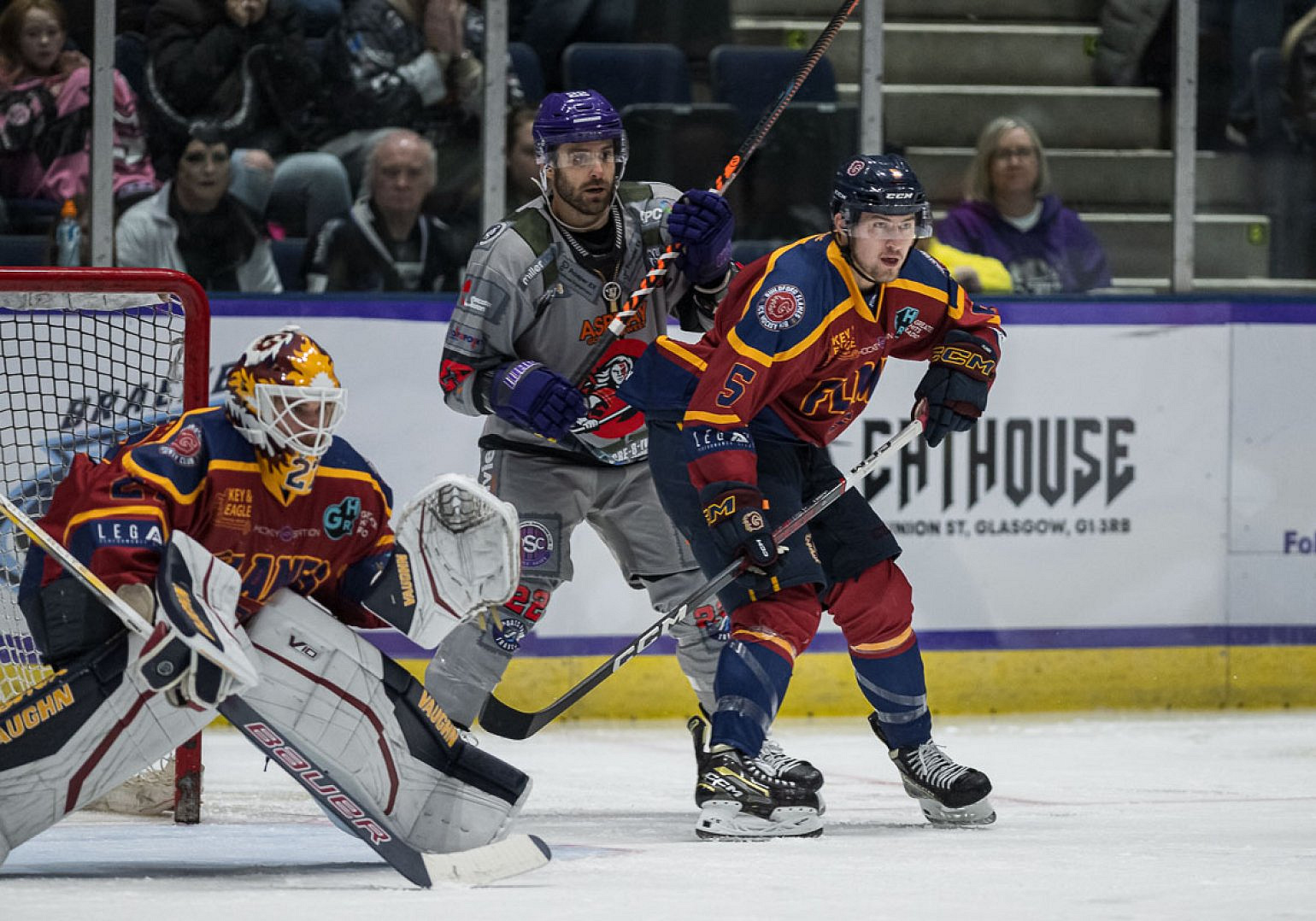 Week 9's action in the Elite Ice Hockey League begins this Friday evening at Braehead Arena.
Click here to watch Clan vs. Flames.
When Glasgow Clan last hosted Guildford Flames, the home side came out 6-4 winners with the visitors having made a very disappointing start to the season. Fast forward a couple of weeks, however, and the Flames have not lost since that game, racking up four straight wins.
Glasgow let a 5-2 lead slip last weekend at home to Fife before being well beaten in Dundee. Jason Morgan's team have lost three straight since overturning a two-goal deficit in Fife to win in overtime on 4 November.
Flames forward Steven McParland makes his first return to Braehead since joining the Flames a couple of weeks ago. The 32-year-old played 62 games for the purple army last season, scoring 22 goals and logging 30 assists.