Panthers in Denmark for European action
Panthers head to Denmark, EIHL officials in Poland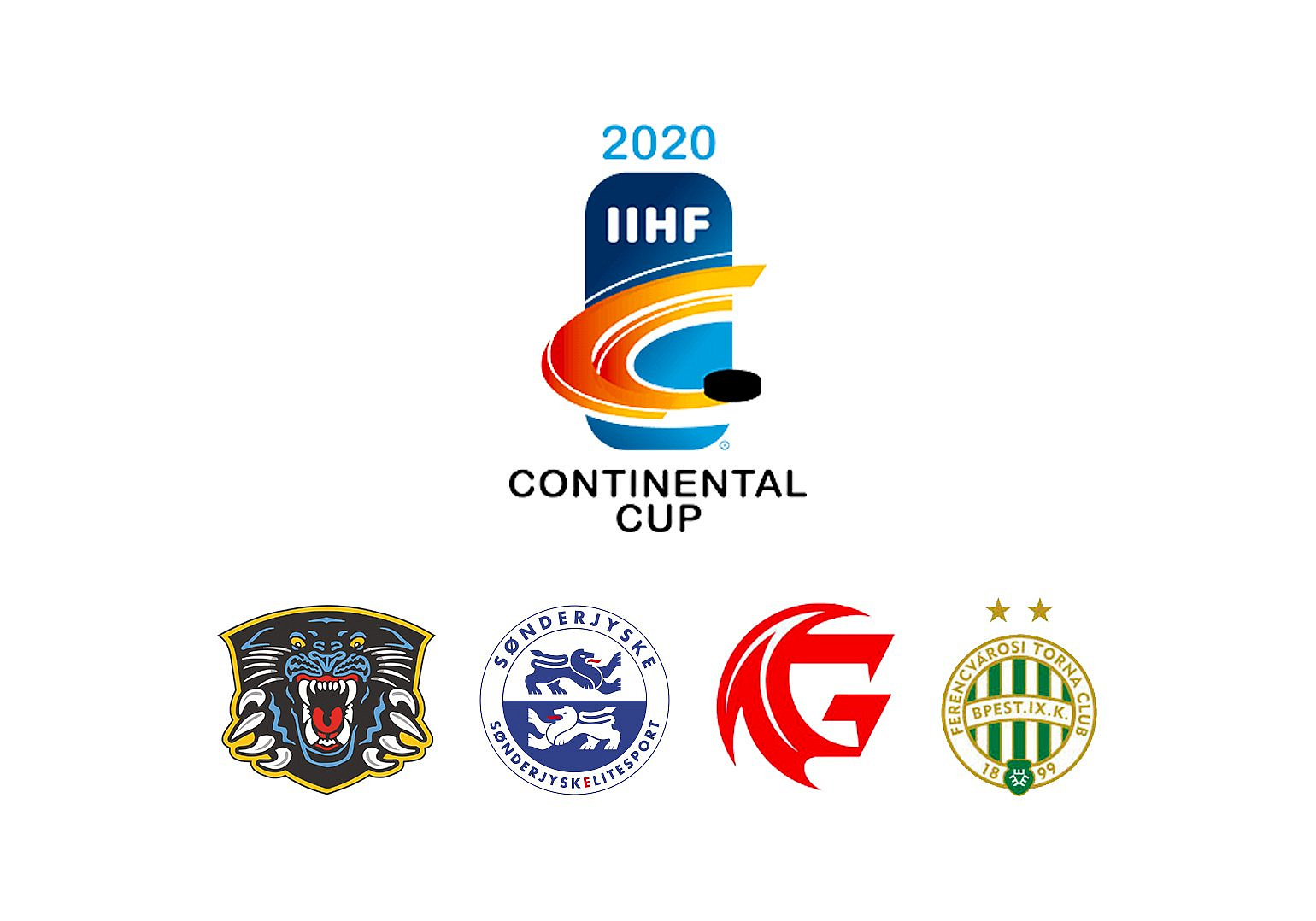 Friday 15 November sees the start of Round Three in this season's IIHF Continental Cup.
Nottingham Panthers travel to Vojens in Denmark to contest Group E. They'll face host team SonderjyskE, French side Amiens Gothiques, and Hungarian champions Ferencváros.
Who are the Panthers facing?
Sønderjyske Ishockey were one of the powerhouses of Danish hockey some seven years ago, had a spell of five championships in seven years and two appearances in the Champions Hockey League with some notable wins. after two seasons going out of the post-season in the Quarter-Finals, the team from Vojens return to the Finals last year only to finish as runners-up. Key figures on their team include forward MacGregor Sharp who switched to Denamrk after four solid EBEL seasons, while fellow forward Phil Lane and Anthony Nigro have both had lengthy AHL careers. Goalie Patrick Galbraith is no stranger to EIHL fans having played 35 games for the Panthers two seasons ago.
Amiens won last season's Coupe de France to earn their place in the Continental Cup, and have had a great start to this campaign only two points off the top of their own league. Forward Cain Franson is the brother of ex-NHLer Cody, while most of the team's overseas experience has come from the NCAA or USports leagues.
Ferencvárosi torna club (known as Ferencváros, or "Fradi") were crowned champions of the Hungarian Erste Liga last season, beating Romanian-based side Sport Club Csíkszereda in the finals. They are one of five professional hockey teams in Budapest, and after some learn years have started to become a force in their own league. Forward Brett Switzer played two seasons in Dundee, scoring 94 points over 123 games, while national team frontman Gergő Nagy is one of the team's 'go-to' players. Fradi qualified for this stage by coming through the last round with results that included an impressive win over Ritten on their own ice.
In Group F, which is being hosted in Cracow, there will also be Elite League representation. Referee Pavel Halas was selected by the International Ice Hockey Federation to officiate at the weekend's games, that will see the hosts joined by Neman Grodno (Belarus), HC Donbass (Ukraine) and Beibarys Atyrau (Kazakhstan).

Where can I watch the games?
Each game will be live-streamed on YouTube.
Amiens vs Nottingham Panthers (Friday November 15th 15:00 GMT): https://www.youtube.com/watch?v=xo-7yAsjcX4
SønderjyskE vs Ferencvárosi TC (Friday November 15th 18:30 GMT): https://www.youtube.com/watch?v=_1ir5wvS3f8
Nottingham Panthers vs Ferencvárosi TC (Saturday November 16th 15:00 GMT): https://www.youtube.com/watch?v=i7cXxRDftGk
SønderjyskE vs Amiens (Saturday Saturday November 16th 18:30 GMT): https://www.youtube.com/watch?v=MG1MRpYetGM
Ferencvárosi TC vs Amiens (Sunday November 17th 14:00 GMT): https://www.youtube.com/watch?v=QsPRMU7SsuI
Nottingham Panthers vs SønderjyskE (Sunday November 17th 17:30 GMT): https://www.youtube.com/watch?v=FnhXTrjPUyk