Player of Week 11: Kevin Carr
Panthers' goalie takes weekly award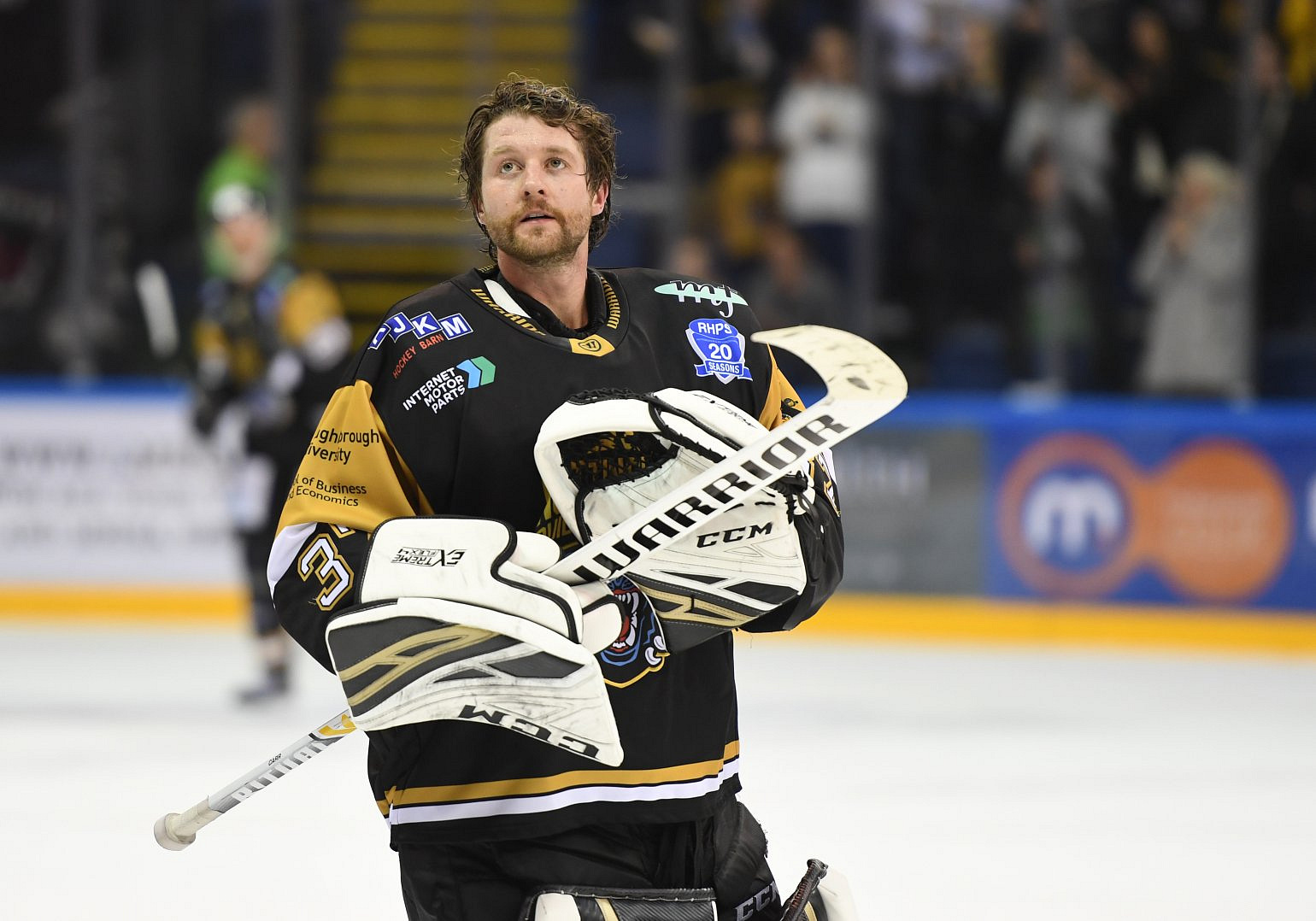 Nottingham Panthers' goalie Kevin Carr backstopped his side to two wins against Belfast this past weekend - conceding just one goal and saving just over 98% of the shots he faced!
That record sees him chosen as our Player of Week 11.
"It wasn't an easy task, Belfast are a very good team, but I thought we played well all weekend. It was especially nice to do it at home, as well," began Carr, reflecting on the two wins against the Giants. "A lot of things went right for us: we brought more energy, we had more poise with the puck, and we had a good attitude. More recently it's been kind of a turnaround for us, and I think this weekend was a true test to see what kind of a team we are, and we have."

He continued: "We played great defensively, and from the shots I saw I felt like a lot were from the outside – certainly not too many Grade-A opportunities. I thought we played well at both ends to be honest."
In his last three games, Carr has let in just two goals and has turned away more than 96% of shots each time. With the turn in the Panthers' fortunes, what's changed from before? "I don't think anything has really changed. Our team has been good defensively and, especially this weekend, we didn't give Belfast too much offensively. I like to just do my part, work hard and give the team a chance to win. The fact that we got a shutout is a bonus, but winning is more important," admitted the 29-year-old. "You don't get shutouts without your teammates, a goalie can't do it all himself. Everyone was doing their job to preserve it for us, but the biggest part is getting the win."

Coming out the other side of a bad streak, what was it Head Coach Tim Wallace was telling the players when results weren't going their way? "The message was just to stay positive and stay in the 'now'. We really focussed on taking the negative energy and turning it into something positive," explained Carr. "We've broken things down now into five-game segments – what's in the past is gone and we have to look forward, taking each block as they come. We can't worry about results from a few months ago because we can't change them, but we have to look forward and do all the little things that add up to wins."
Finally, in his first season in Nottingham how has Carr settled in? "It's a great city and a fantastic setup – the arena is beautiful and fans have been great supporting us since day one, even when we were going through that tough stretch" he concluded.