Tonight: Blaze go for Play-In home advantage
Final Challenge Cup Group Stage Game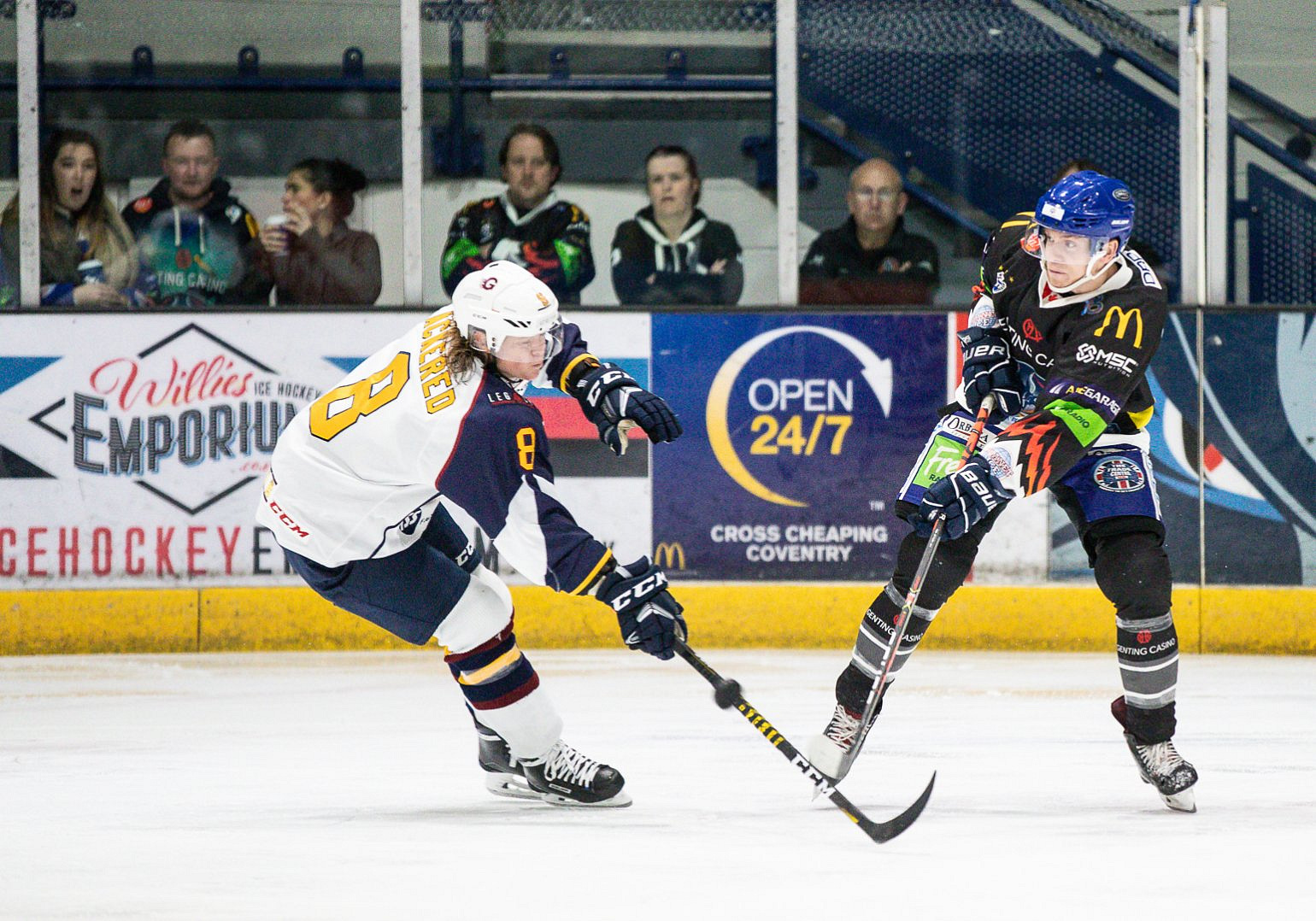 The final game of the Challenge Cup Group Stage is still a live rubber. While Guildford have already qualified as winners of Group B, Coventry are playing for home advantage in the last chance 'Play-In' round on 20 November.
That game will be a one-off shot for the Blaze or Manchester to play in the Quarter-Finals. To guarantee home ice in it Coventry must get at least a point from this game to better the Storm's record.
The Blaze are also looking to bounce back from a weekend of two defeats to Belfast last time out, and know that momentum could be crucial with two home games this weekend.
Guildford are playing to try and keep their good recent form going, and start a winning streak. The Flames came out of last week's home and home series with Sheffield with one win, but with only two points on the road this season they are the second-worst team away from home so far.
"It goes without saying that this is an important game for us. Getting home advantage for the Play-In game is the aim and to get that we need to earn it against a very good Guildford side. It'll be key for us to stay out of the box and limit our mistakes. We've played a lot of hockey recently against teams that play heavy, so we've made sure to get guys rested this week and we're ready for a big weekend." – Danny Stewart (Head Coach, Coventry Blaze)
"This game, in particular, will be a real mental challenge because in terms of points, the reality is that Coventry needs them to secure home ice for their upcoming Play-In game; whereas we are already in the Quarter-Finals and have locked up the group top spot. That shouldn't be confused with us not wanting to win, but they do enter the game with different motivations and we need to find our own in order to perform to the level Coventry is going to play at. We are a group full of guys who want to win every time they take the ice so I expect that we will find our inspiration for being as competitive as we can be and hopefully picking up a win." - Paul Dixon (Head Coach, Guildford Flames)