Hansen hot in first month in Nottingham
Panthers' new addition has more than hit the ground running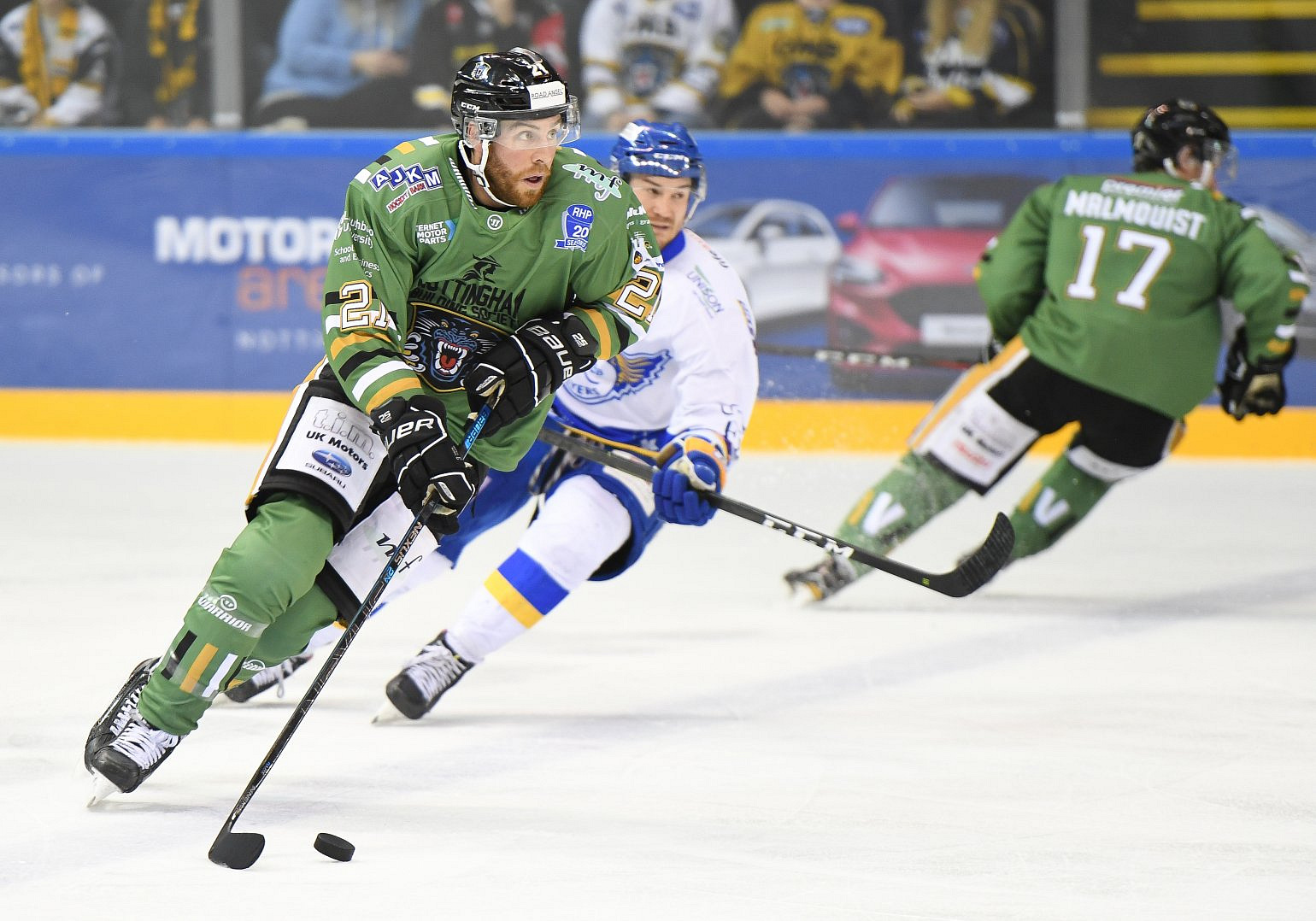 Jake Hansen was brought in to the Nottingham Panthers to get goals and help turn the team's fortunes around – and since his arrival, he's had an immediate impact. 
"Obviously the hardest goal to get is your first, but to get that one in Cardiff, and early in the game, was huge," began the forward, who has gone on to his eight in eight. "I was in good shape when I came over, but not game shape after Slovakia, so to be able to score straight away was big for me and something I've tried to keep rolling." I have some really good chemistry with my line-mates, and we're riding that wave. So far we've been able to produce almost every game and get off to a fast start. Overall I couldn't have asked for a better start, maybe a few more wins, but every game I've played here has been good for me and the team." 
Hansen arrived in Nottingham last month, having started the season in Zvloen. "When I heard I would be leaving I started asking around, and a friend of mine told me about the Panthers struggling a bit – so I told my agent I could come back to this league again," revealed the 30-year-old. "Within days, we had an offer. Nottingham wanted something done quickly, and everything worked out pretty smooth. I couldn't ask for a better place to play, and I'm glad it worked out."
The Panthers were on a much-publicised losing streak when Hansen arrived, but what's it like to walk into a locker room in that situation? "It could have been a little bit of 'eggshells' but they're' such a great group of guys that I felt welcome right away. I didn't feel like I was taking time away from anyone else, and there isn't a selfish guy in our locker room," he explained. "Everyone wanted to start winning; it's a great city, awesome rink, and amazing fans, and when you start winning in this kind of atmosphere it's a very fun place to play."
On why he wanted to return to the Elite League, Hansen continued: "There are little things, such as everyone speaking English, that help a lot playing-wise. Everyone can communicate in the locker room and there's no language barrier. There are also a lot of players that have gone through the same leagues and grew up playing college hockey, so it's easier to find chemistry and a connection with players who have gone through some of the same situations that I have."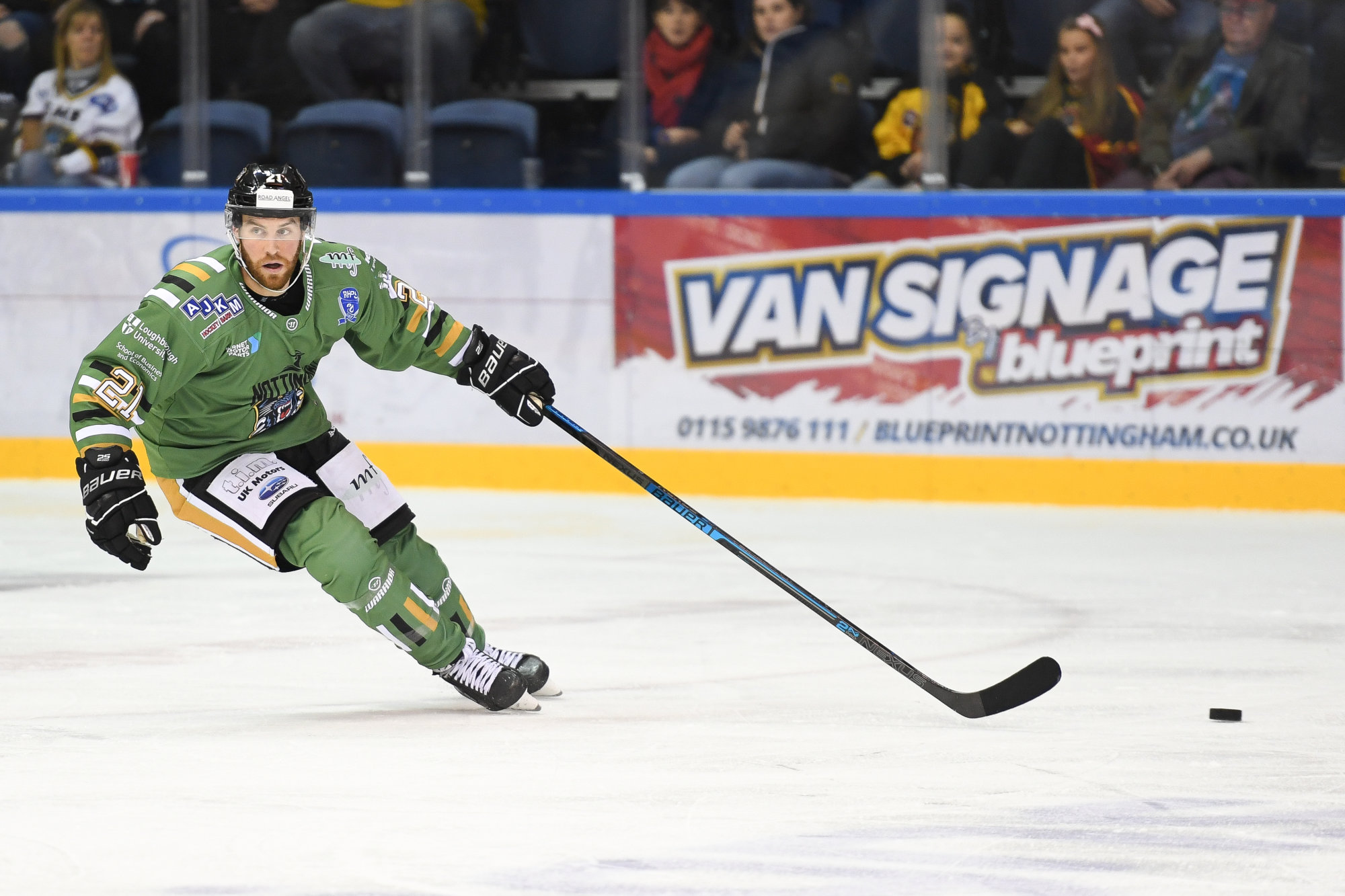 Hansen knew the EIHL from last season in Coventry, although his playing experience was cut short through injury. "It was very frustrating, not least because I think we had a pretty good team when everyone was healthy. Just before the injury, I was feeling good, I had a nice line with Ben Lake and Kelin Ainsworth, and to have that happen 20 or so games into the season was heart-breaking. I stayed the whole year getting treatment as we thought there might be a chance at the end of the season, but It's something I've never experienced before – the most I'd ever missed previously was about six weeks," explained Hansen of his injury. "It wasn't easy to stay motivated, especially when I had the cast on. All I could do was sleep and watch TV. But when that came off it wasn't so hard to get back into shape – I felt like the biggest bag of crap after seven weeks of doing nothing!"
Focussing back on this season, after a disappointing start what are the Panthers aiming for now? "There's no question that when you play in Nottingham, you want to win championships. We have the Continental Cup coming up – our expectation is to go there and win three games to get through. We battled back in the Challenge Cup to go through to the next round automatically. In the league, as of now, we've dug ourselves into a bit of a hole but there's no question about it - we're trying to get top spot. For that to happen we have to start putting wins together at a fast pace and get on a hot streak. Of course, losing seven in a row didn't help the cause, but it was early enough that we do have time to get out of the hole" he concluded.